RECORD, a software startup that's set to disrupt the way personal injury lawyers manage their clients, is launching their pilot program for a select group of personal injury law firms in March 2023.
We're thrilled to have the opportunity to speak with Kenny Eliason, the CEO of RECORD and an expert in personal injury claims, to learn more about how his company is tackling a key problem in the industry. Kenny has extensive experience working with both clients and law firms and has a unique perspective on the challenges they face. In this interview, he shares his insights on the current state of the industry, the problems RECORD is solving, and the future of personal injury law. So without further ado, let's jump right into the conversation!
Interview with Kenny Eliason, CEO of RECORD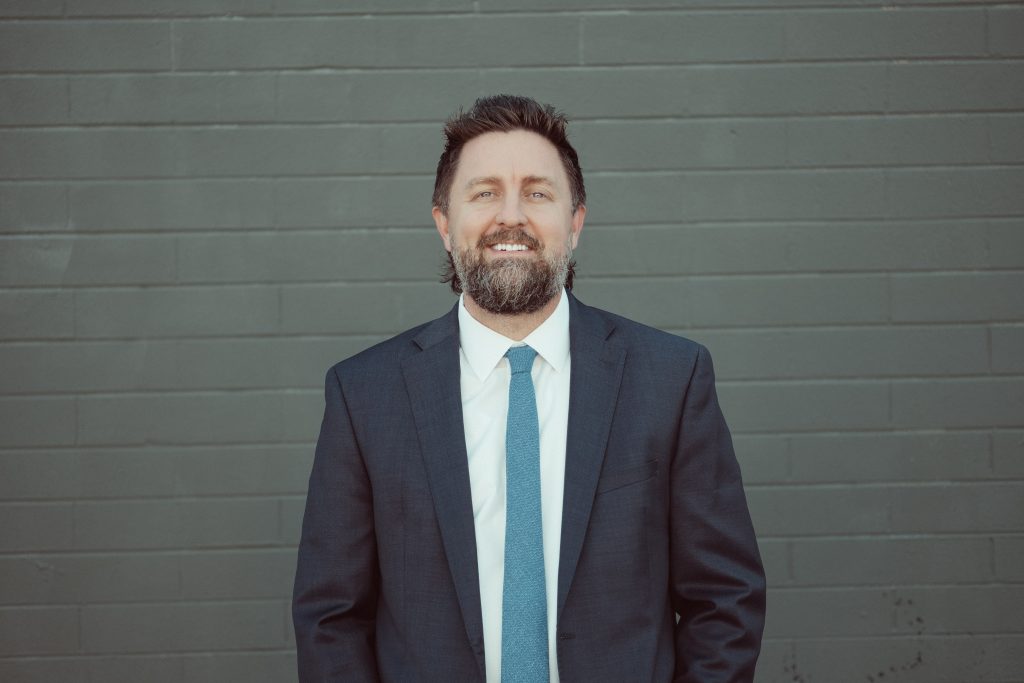 Interviewer: Hi Kenny, thank you for joining us today. Can you tell us a little bit about yourself and your expertise in personal injury claims?
Kenny Eliason: Hi, it's great to be here. I have worked with personal injury attorneys for over 20 years and have helped countless clients navigate the complexities of their claims. I also have extensive experience in law firm operations and have a deep understanding of what it takes to provide top-notch service to clients.
Interviewer: That's great. So, can you tell us about RECORD, what it is, and what problem it solves?
Kenny: Sure, RECORD is a mobile app designed to help people injured in a car accident manage everything related to their case. The app is free for injured people, but their attorneys will pay to use the service. With RECORD, we aim to simplify the process and help people get the compensation they deserve. The app provides clients a way to stay connected to their lawyer, receive all the necessary treatment, get their car fixed or compensated for a total loss, and receive full compensation for all their harms and losses.
Interviewer: That sounds amazing. Can you walk us through how RECORD works?
Kenny: Absolutely. So, when someone is injured in a car accident, they find an attorney who will then direct them to download the RECORD app and provide some basic information. The app then connects with their law firm and will work with them every step of the way. From there, the app helps the client manage all aspects of their claim, including appointments with healthcare providers, communication with their lawyer, and more. It's a seamless process that saves the client time and provides peace of mind.
Interviewer: That sounds amazing. How does RECORD differentiate itself from other similar solutions in the market?
Kenny: What sets RECORD apart is our focus on providing a client-focused solution that not only benefits the injured person but also the law firm. Our app is not just a client management tool, but a complete solution that covers all aspects of the personal injury claims process for the client. Unlike other solutions that target attorney-driven contact with the client, RECORD focuses on engaging the client and having them add information to the case.
Interviewer: I can see how that would be incredibly helpful. Can you tell us about the results you have seen so far with the use of RECORD?
Kenny: We have been thrilled with the results we have seen so far. We have demoed the app with around 30 law firms who have all shown a tremendous amount of interest in using the product with their clients. We used prototypes to make quick adjustments and responses to their requests and now we have built a functioning app. We're actually looking for pilot law firms right now to test the product starting on March 1, 2023, with their clients.
Interviewer: Wow, that sounds great. How can people sign up to be a part of the pilot program?
Kenny: They can reach out to me at [email protected] and I'll forward them a link to the signup form.
What is RECORD?
For personal injury lawyers, one of the key hassles they have to overcome is managing clients. In order for lawyers to build a good case, they need clients to attend doctor's appointments, document medications and healthcare visits, log pain scores, and more. But getting clients to take these steps requires lots of manual work, like repeatedly calling clients, making house calls, and tracking client actions on cumbersome spreadsheets.
RECORD is an app, created by personal injury lawyers for personal injury lawyers, that's specifically designed to solve this time-consuming manual problem. By streamlining the documentation process and improving the client experience, personal injury firms can get every client to become a great client and increase case values at the same time.
The platform is live and ready to go. RECORD is inviting personal injury law firms to the 90-day pilot testing phase at no charge. Firms that desire to participate will be assigned a project lead who will help them onboard at least 10 clients onto the platform. The pilot phase includes a free training session and participants (firm users and clients) are expected to provide feedback.
Firms interested in participating in the free pilot program can apply here.