Located in the heart of The Silicon Prairie, the Cedar Rapids/Iowa City region is an emerging entrepreneurial ecosystem in a region that has garnered recent headlines from The New York Times to The Kauffman Foundation—who recently ranked Cedar Rapids as the 3rd fastest growing mid-sized city in technology startup density.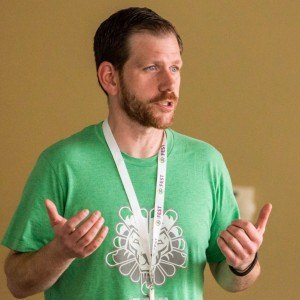 "Iowans brought you the vacuum tube, the first digital computer, the web browser and the 'Silicon' in Silicon Valley and its entrepreneurial roots date back to the days of the frontier pushing pioneers," said David Tominsky, IA Accelerator Program Manager. "Iowa City, a Big 10 college town that often ranks as one of the nation's smartest places is home to The University of Iowa, which is a major engine in the region's entrepreneurial community. Just down the road is Cedar Rapids, a city is in the middle of a major renaissance, with more than $1.5 billion being spent in new development since epic floods destroyed the city's downtown in 2008. The region is home to 30+ tech startups primarily in health, education and advanced manufacturing, with large industry strengths in aerospace, telecommunication, agriculture, energy and transportation."
David Tominsky says five startup focused coworking facilities are spread across the region and the startup community sees nearly 20-monthly startup-focused meetups and events.
"Events range from 1 Million Cups to Open Coffee events in six locations," he explains. "Bi-annual Startup Weekends are held, along with regular pitch events, educational opportunities and two newly launched University of Iowa entrepreneurial programs teaching lean startup methodologies, business model generation, design thinking and software development."
The region recently hosted the first Up America Summit for Up Global (Startup Weekend + Startup America) a gathering of North America's top startup community leaders. The region is also home to the annual EntreFEST, the largest gathering of entrepreneurs and innovators in Iowa.
"In 2013, our community launched the Eastern Iowa Plaines Angel funds, focusing on early stage startups, and welcomed the first cohort to the Global Accelerator Network (GAN) affiliated Iowa Startup Accelerator, which will open in August 2014, in a new 15,000-square foot, purpose-built "town square" for the region's entrepreneurs and creatives," David Tominsky said.
David Tominsky says his community has a vibrant entrepreneurial history with nearly all of today's largest employers in the region having roots as a local startup.
"At the UP America Summit we hosted last fall, a number of attending startup community builders from around the country told us that what they loved most about our startup community was the deep genuine relationships and bonds among us here," David Tominsky said. "We're truly friends with each other, and that goes for our startup founders as well as many of our local community and business leaders too. One community builder from a large city said he wanted to bring a bus of his community members to see how we interact and work together."
In 2011, focused efforts began to gather local entrepreneurs and grow a more vibrant and robust ecosystem. In Cedar Rapids and Iowa City, you can find about 250,000 people in the community, 300,000-500,000 if you include the surrounding rural areas.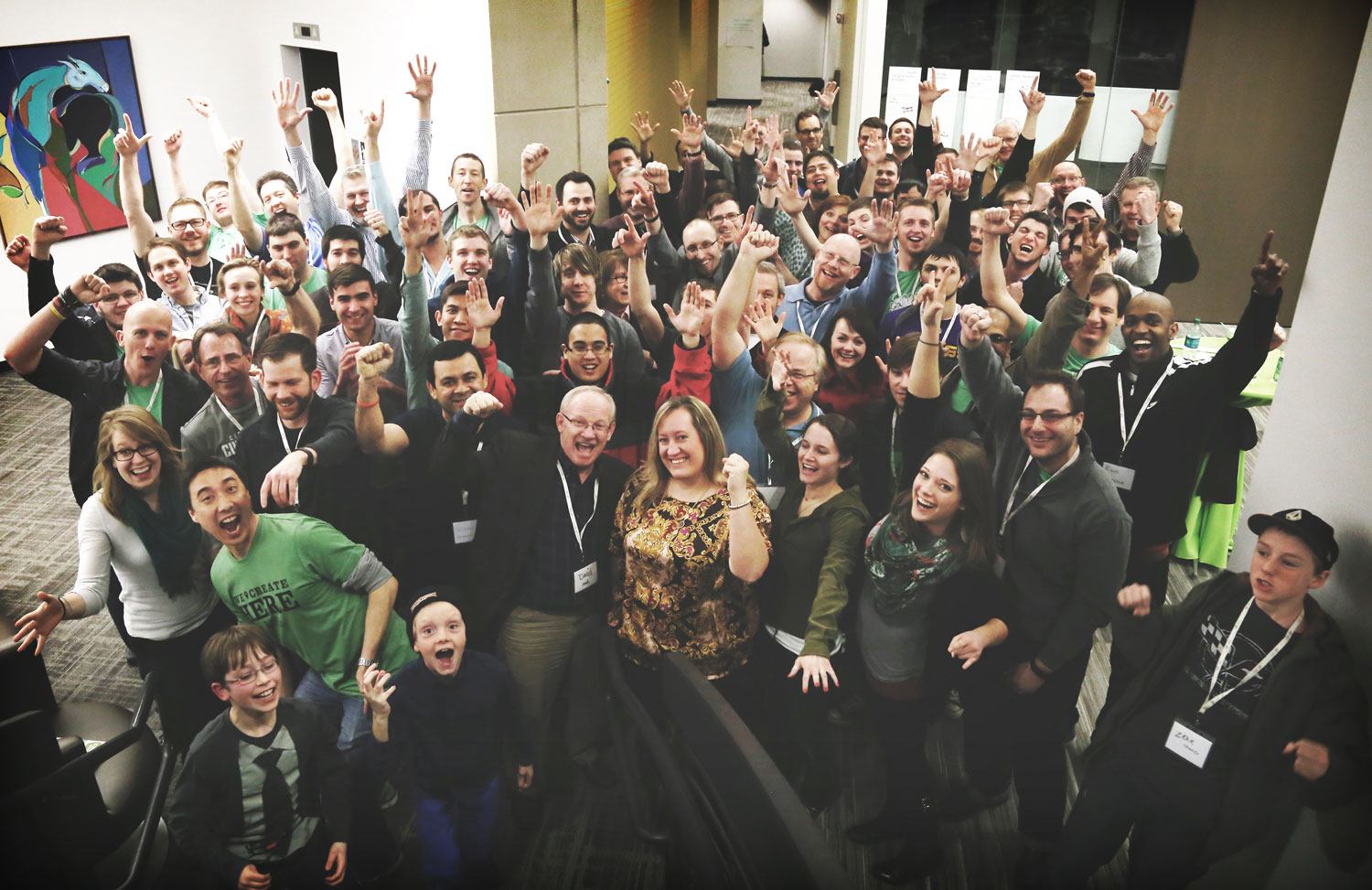 "Over the past years, the community itself has grown from a few dozen to hundreds of individuals from the private, public and government sections, fostering a much more visible and tangible startup community," David Tominsky said. "Startups have begun to publicly raise money from local angel investors and capital from outside Iowa has begun to take notice of the region's growing startups community—most recently Lightbank, a VC fund backed by the founders of Groupon, invested in ClusterFlunk, an Iowa City-based startup that is building online communities around college classes."
Over the past 3-4 years there has been exponential growth in the connectivity, visibility of the region's startup community, and the emergence of more robust resources for coworking, training, mentorship and incubation/accelerations. However, David Tominsky says, startups are still have challenges in finding developer and engineering talent, as well as access to private early stage capital.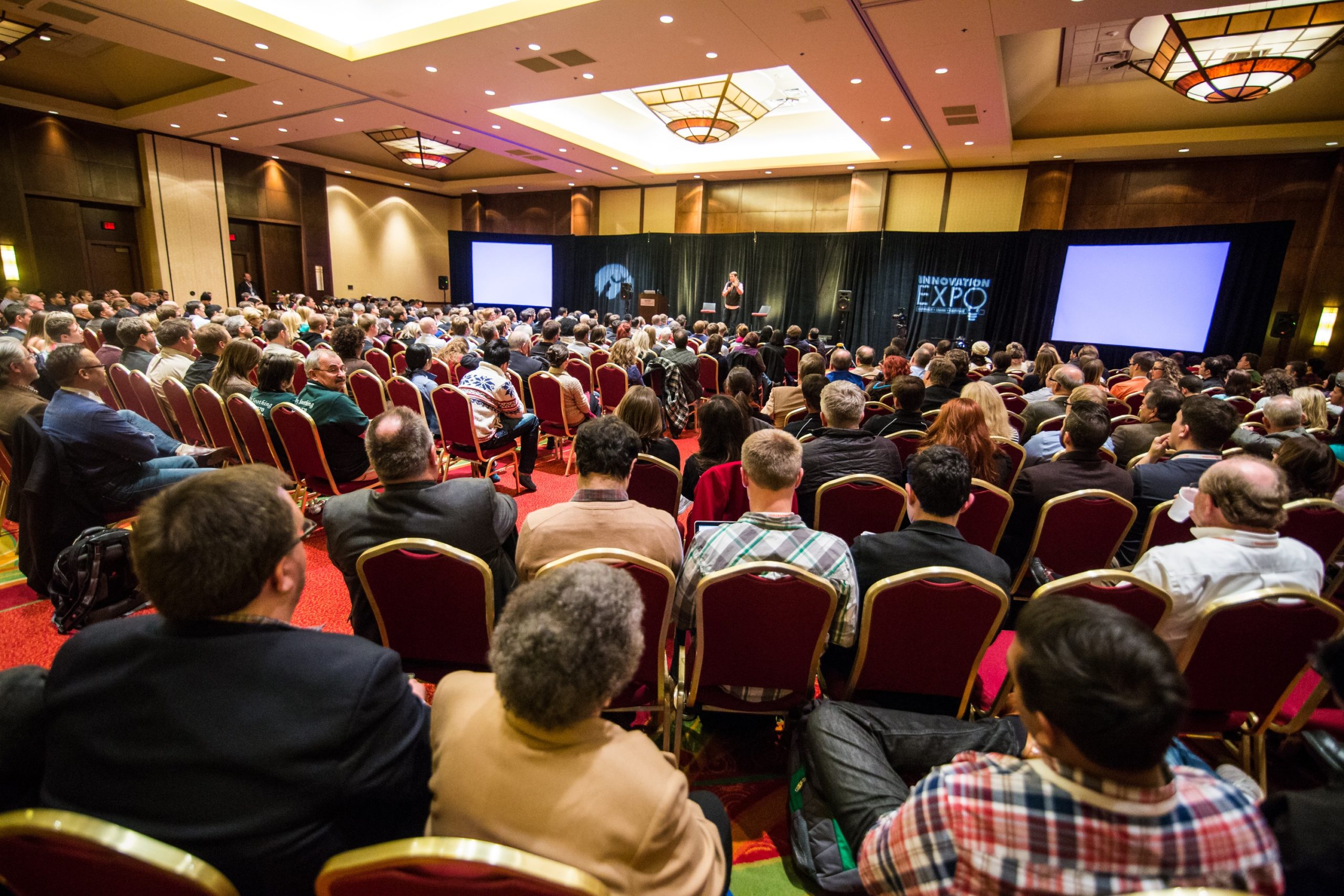 "The region does not lack money," he said, "but that investment money typical finds its way to more traditional investment opportunities such as real estate. The emergence of a new early stage angel fund and the new Iowa Startup Accelerator are hoping to tilt the balance in the favor of early stage companies."
David Tominsky said the region has a strong sense of community and possibility, but will need to have some successful exits to really propel it to the next stages.
"The region currently does not have any large scale venture capital funds and limited angel funds, which we hope will self-correct as more companies emerge out of the Iowa Startup Accelerator and the University-backed Venture School," he said.
Even with these community challenges, the region is bursting with amazing startups. David Tominsky tells us about some of the teams in the area:
Higher Learning Technologies (HLT): Builders of mobile apps to help students study for their professional and certification exams (think MCAT). They currently have the #1 educational app in the iTunes and Google Play stores and 3 in the Top 10 with plans to release 50+ more apps in the coming few years. They recently recruited the former CEO of ACT as an investor and advisor.
ClusterFlunk: Founded by two college startups, ClusterFlunk is creating a tool to build community and foster collaboration around college classes on more than 50 campuses across the country. The group has raised funds from some of Iowa's tech startup luminaries, including Dwolla CEO Ben Milne, and recently announced a $1M round of funding from Groupon-founder backed VC firm Lightbank.
NextStep.io: A graduate of the Nike+TechStars program, NextStep.io traces its origin back to Startup Weekend Iowa City 2011. The company helps users of fitness wearables make sense of and take action on their quantified self-data.
Planning to visit the Cedar Rapids/Iowa City region? We have your guide! David Tominsky says the places, communities, events, and resources are must for all entrepreneurs.
POPULAR COWORKING & COLLABORATION SPACES
Vault Coworking & Collaboration Space (co-located with the Iowa Startup Accelerator) (Cedar Rapids)
Iowa City CoLab (Iowa City)
Busy Coworking (Iowa City)
Coralville CoLab (Coralville)
JPEC Bedell Entrepreneurial Learning Laboratory (BELL) (University of Iowa Students only)
THINC (Collaboration Space at The University of Iowa)
COFFEE SHOPS AND SOCIAL GATHERING SPOTS FOR STARTUPS
Brewhemia (Cedar Rapids – NewBo district)
Early Bird (Cedar Rapids – downtown)
May's Cafe (Iowa City)
Java House (Iowa City – multiple locations)
Lion Bridge Brewery (Cedar Rapids)
MEETUPS
1 Million Cups (every Wed rotating between CoLab and Vault Coworking)
EDC Networking Events
Open Coffee (networking)
Iowa City (every other Wed at CoLab)
NewBohemia (Cedar Rapids) (2nd & 4th Fri at Brewed Cafe)
Downtown Cedar Rapids (every other Tuesday at Early Bird)
Leadership (bi-weekly)
Washington (bi-weekly)
Vinton (bi-weekly)
Tech Brew by TAI (3rd Thur in Iowa City and 4th Tuesday in Cedar Rapids): tech meetup
Mobile Developer (http://www.meetup.com/iowamobiledevs/)
Drupal Users Group (http://www.meetup.com/Iowa-Drupal-Users-Group/)
Cassandra Users (http://www.meetup.com/Iowa-City-Cassandra-Users/)
Data Science Meetup (http://www.meetup.com/ICData-Science/)
Java Script http://www.meetup.com/iowajs)
Health 2.0
Geek Out/Go Out
HackerSpace ICR: hacker/maker group
epicenter (Cedar Rapids): maker group
Entrepreneurs Vs Developers: http://www.meetup.com/Entrepreneurs-VS-Developers
Corridor WordPress Meetup: http://www.meetup.com/WordPress-Corridor-Meetup/
STAYING IN TOUCH
Subscribe to the We Create Here newsletter and watch for the weekly Innovation Index
Get the Creative Corridor Digest for a weekly rundown of local events
The Welch Avenue Weekly gives the top three stories from across the state of Iowa
Join the Startup Iowa group on Facebook
Follow Corridor Startups and the broader creative community on Twitter
Silicon Prairie News covers entrepreneurship and technology in Iowa, Nebraska and the greater Kansas City metro

"Iowa and the University of Iowa already have a number of ties with the Downtown Project and Tony Hsieh and a number of new Iowa-Vegas collaborations have emerged in recent years, primarily through Downtown Project's Director of Imagination David Gould, who is an Iowa City resident," explained David Tominsky. "Las Vegas and our region face similar hurdles, two regions ravaged by disasters— natural (Cedar Rapids) and economic (Las Vegas)—-both regions are trying to build community, connectivity, co-working, co-learning and collaboration to foster more entrepreneurial activity in places not typically known for such things, and to use these forces to reinvent a new sense of place. Both regions are also seeing unprecedented investment north of $1B in downtown real estate, infrastructure and new businesses and we'd love to see more exchanging of ideas and direct experiences as tools for learning and collaboration between our two regions. Come visit!"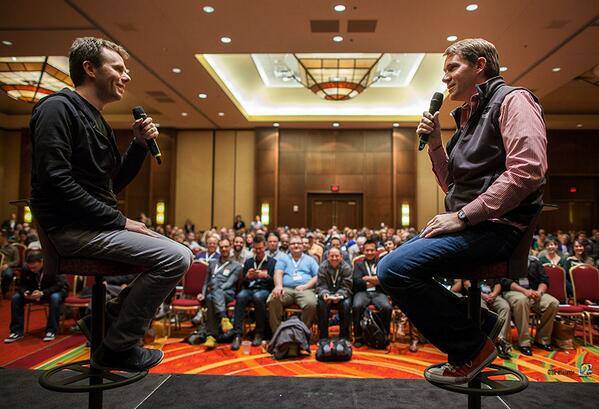 Learn more about other startup communities! Follow our "Meet Startup Communities" series here.

About Iowa Startup Accelerator: The Iowa Startup Accelerator is an intensive program that matches tech-based startups, especially those in ag, health, education and transportation technology, with world-class mentors, Midwestern work ethic, seed funding and development expertise to take them from concept to successful launch in 90 days.