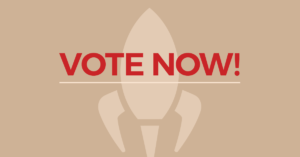 Now in its fourth year, the annual Launching Las Vegas award celebrates local startups that contribute to the economic growth and vitality of Las Vegas. The founder of the award, Dr. Samir Pancholi, is a successful entrepreneur himself and believes in the importance of supporting fellow local businesses. In addition to hosting the annual Launching Las Vegas award, he is also sponsoring Startup Weekend Las Vegas this November.
Support your community by voting for a standout startup
Voting will run through 5:00 PM PST on Wednesday, November 14, 2018. Community members can vote for the business of their choice once per day for the duration of the voting period. The winner of the 2018 Launching Las Vegas Award will receive a $1,000 cash prize, and the runner-up will be awarded $250. All details for voting can be found here.
Meet the 2018 nominees
This year, Dr. Pancholi is excited to have nominated companies whose missions have a positive impact on audiences nationwide and have already made Las Vegas proud.
Freedom: Freedom Deodorant is the #1 natural luxury deodorant. Freedom started when the Founder had three of her closest friends diagnosed with breast cancer and could only use natural products. The problem with natural deodorants is that nothing worked. Freedom was born to find a natural deodorant that really works. Freedom is a proud partner of American Cancer Society and Nevada Childhood Cancer Foundation and gives back to our community organizations in Nevada that are helping individuals battling cancer.
Sin City Cupcakes: Sin City Cupcakes creates and delivers premium desserts to both visitors and locals in Las Vegas with the goal of maximizing the social and foodie-centric experience of those celebrating any special occasion. Sin City Cupcakes aims to offer patrons indulgent and delicious desserts in a fun and fabulous social setting while also bringing the community together as a whole through supporting others in need.
The Sweat Store: The Sweat Store is a female-owned and operated, multi-label active and athleisure retailer in Las Vegas. The Sweat Store team believes in empowering women to feel confident, bold, and sexy through hands-on personal styling in-store and their highly curated selection of high-fashion fitness and athleisure clothing.
Good luck to all participating nominees!