Equiinet, a Las Vegas company specializing in global business communications and security, launched a new initiative for local businesses. The initiative, called "2016 Rejuvenate Nevada," was created to help qualifying local businesses in Las Vegas and Henderson save money from their current telecommunications situation.
This initiative's goal is to help local businesses reduce their telecommunication costs by offering a free cost-analysis of their current services.
Linda Johnston, Public Relations Manager at Equiinet, said there are three common mistakes the team sees small tech startups make in their telecommunications solution.
Signing up straight away with a big name. Johnson said prominent telecom companies will offer enticing deals such as "Sign up now and get your phones free!" However, she notes those free trials only last so long. "Once the free trials end, you often end up stuck with high cost solutions that are out of date," she said.
Assuming Google Voice is more than enough. Despite the ever changing role of voice communication in modern business, organization-specific voice presence is paramount to earning customer trust, Johnson explained. "A Google number can be a deal breaker for many organic leads," she advised.
Insecure voicemail set up. Johnson said most phone systems have an easy way to call in and punch in a four digit pin number for voicemail access. "The various features accessible to the user in voicemail can very often include exploitable attack vectors," she warned.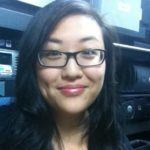 "2016 Rejuvenate Nevada was inspired by our customers," explained Johnson. "Equiinet has deployed over 50,000 systems and we found that time after time that most businesses are overpaying for their telecom bills, some customers were having a difficult time even understanding what they were paying for. With our new initiative, we really want to wake people up to take the time and review their telecommunication needs. Are they happy with their current service? Can we make that monthly bill less expensive? What can we at Equiinet really do to help?"
For entrepreneurs looking to add innovative communications and security resources to their toolbox, Johnson said to try starting with two easy-to-implement tools:
Call Recording. "Call recording is a great tool that startups can use," she said. "It is a valuable tool for training purposes since it can help give you real life situations and can also provide peace of mind." Check out these online tools to start recording calls easily.
Sophisticated Call Routing. Johnson recommends startups try out Find Me/Follow Me, a tool that allows customers to route any incoming calls to be forwarded to multiple phones. The tools allows startups to create a telephone call schedule so that callers can find you wherever you are, just by dialing your a single number.
If your business qualifies, Equiinet will conduct a site survey of your existing phone eequipment as well as analyze your current compatibility to help reduce billing costs. Equiinet will also conduct a security review to make sure your business' phone and internet is up to date and protected from breaches.
To qualify for 2016 Rejuvenate Nevada, your business must follow these three requirements:
Your business must be based in Las Vegas or Henderson
Your business must use a local internet provider in Las Vegas or Henderson
You have at least 5 phones at your business

To get in touch with Equiinet, visit them online here.