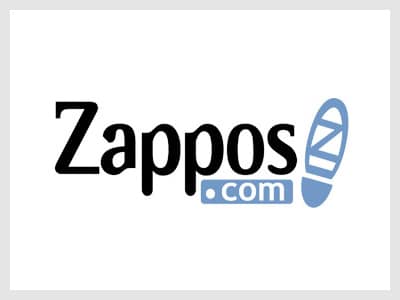 Tech U is an internal group at Zappos.com dedicated to helping people in tech learn new systems, skills and general information.
"We work to both bring people into the Tech and to also help those already here to succeed," said Tech U group member and Zappos employee Latisha Looker.
Throughout the year, Tech U organizes "Lunch and Learns" for not only Zappos tech departments to learn new things, but for the entire Vegas Tech community.
"Lunch and Learns are the Zappos version of a Brown Bag Seminar and we've been doing them since 2010," Latisha Looker explains.
Originally, the team just wanted to give people passionate about technologies a platform to share their knowledge in front of their peers. It wasn't until last year that the team made them public.
"We made them public partly because we wanted to help strengthen the downtown tech community by encouraging our teams to get out and about, and it was a test to see if others would be interested," she said. "We were brand new to the downtown community. As long as our topic doesn't contain sensitive data, our lunch and learns will be public now."
There have been amazing Lunch and Learns, but Latisha Looker says by far her favorite was the IBM Watson Lunch and Learn.
"Though if you ask after the next one that will likely change," she continued. "It's hard to pick out the favorites since each one is new and exciting."
The Tech U team says anyone and everyone is invited to come to the Lunch and Learn events.
"The topics are generally geared towards people who are in the Technical Industry, however the Watson Lunch and Learn could appeal to not only tech peeps, but also those who were interested in the project after seeing it on Jeopardy," Latisha Looked said. "For the ones that we hold off of our campus we invite anyone and everyone who wants to come. All that we ask is that you pre-register. We post all community Lunch and Learns on TicketCake.com."

About Zappos:  Established in 1999, Zappos.com, operated by Zappos Development, has quickly become the leading  destination in online apparel and footwear sales by striving to provide shoppers with the best possible  service and selection. The Zappos Family generates gross merchandise sales exceeding $1 billion  annually. Zappos.com currently showcases millions of products from over 1000 shoes, clothing,  handbags, accessories, and housewares brands. Zappos.com, Inc. was recognized in 2009, 2010,  2011 and 2012 by FORTUNE MAGAZINE as one of the "100 BEST COMPANIES TO WORK FOR".  Zappos.com is also proud to be rated ELITE by STELLAService and was named a J.D. Power 2011  Customer Service Champion, one of only 40 companies so named in the U.S. More information about  the customer service philosophy, unique culture, and job openings can be found here. More information about Zappos Insights, and its business membership  program can be found here. Zappos.com is a subsidiary of (AMZN)  Amazon.com.