EntreTrip, a co-traveling experience, offers entrepreneurs, freelancers and small business owners a chance to step away from normal routines and bond in a way that no conference or networking event can offer. Think of it as "camp" for entrepreneurs.
In December 2014, a group will gather for EntreTrip III at the brand new Dreams Sands Cancun Resort and Spa in Cancun, Mexico. Attendees will enjoy time together in an all-inclusive beach resort soaking up the sun, sharing experiences and tips, and bonding with like-minded business owners.
Entretrip is the brainchild of Allie Siarto and is organized by Las Vegas' own Karen Hartline.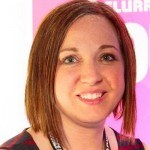 "I moved to Vegas a year ago from San Francisco because of the awesome things happening with Downtown Project," Karen Hartline said. "I'm known to rock the mic during karaoke, love hosting people at my house for dinner parties and wine, will do anything for my pups, Lucas and Gary, and own Reinventing Events, an event production company."
Karen Hartline says she went on the first EntreTrip in 2011 to Costa Rica with 5 other women she didn't know.
"It was an amazing experience of doing something that was a bit uncomfortable (going on a trip with strangers) as well as having honest discussions with other entrepreneurs around the joys, frustrations, fears, doubts, and excitement of starting a new business venture," she said. "The inaugural EntreTrip in 2011 was just the adventure I needed. Part vacation, part digging deeper into "what does it mean to be an entrepreneur?" A group of six women, some who had never met flew into the Costa Rica airport and started bonding over the 2 hour van ride to our house. We cooked breakfast together, played in the pool together, went out for dinner together, and got very transparent about where each of us were, what we wanted, what scared the beejezus out of us, and encouraged each other."
Sarah Peck was with the group in Costa Rica and wrote a post about the trip.
"Her reflections are great reminders for any entrepreneur or small business owner," Karen Hartline said. "Many of the ladies on that trip left their full-time jobs and are now running their own businesses!"
This year, Karen Hartline's role is as organizer and mastermind for the trip.
"I've found an amazing location, Dreams Sands Cancun, which has an amazing deal that works with the entrepreneur budget," she said. "I'm working to encourage entrepreneurs and contractors to sign up for the trip, to take a break from their normal day-to-day, and to share their own experiences with others on the trip! This year, I'm planning two separate weeks to allow for more people to come and experience the side of being a mobile worker that is often forgotten…that you can actually work from ANYWHERE! There will be a loose schedule to allow for work to be done, people to chat with each other and go a little deeper, and a fun excursion each week. On the past EntreTrips, we've done zipling and cave snorkling."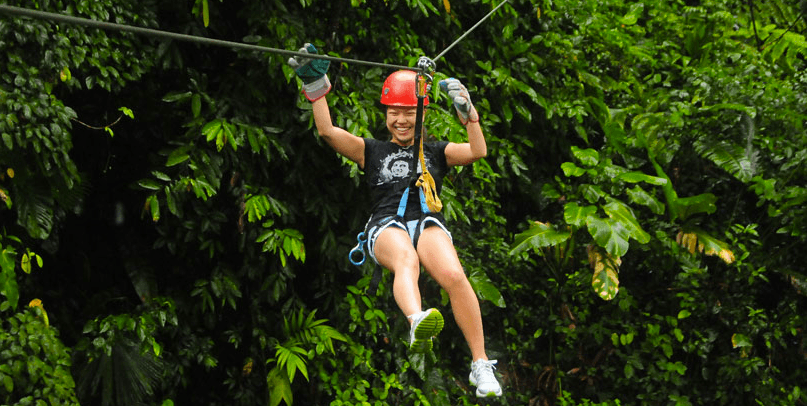 Karen Hartline encourages the #VegasTech community to come along and stresses that everyone is invited!
"As entrepreneurs and small business owners, it's hard to take time for ourselves," she said. "We work all hours, because that's often what's needed to manage a successful business. And when we do make time to get away, it's usually for only a day or two, not an extended vacation that is really needed for our own good. Add the frustration of not having time to plan something and not having others to travel with and we often just end up giving up. EntreTrip is an easy way to take care of these things along with the benefit of having real conversations with others who are in the same place, or maybe have even been where you are previously and can offer guidance. Specifically for the #VegasTech community, we need to encourage each other to take these breaks to manage and maintain our mental health in order to support each other and build a stronger community."
Karen Hartline says the roughly $150/person/night cost covers a nights stay at an all-inclusive resort. And the price is set to be very entrepreneur-friendly.
"That means food, drinks, and tipping are all included!" she explains. "I'm also working with a travel agent, who is also an EntreTrip alum, to assist in booking flights as well as roundtrip transportation to and from the Cancun airport to the resort. Once you land, all you have to do is get into the taxi and enjoy the trip!"
A deposit of $125 is required to secure spots and balances are due by October 15, 2014.
"But don't let that stop you! If you need to do a payment plan, let me know and we'll work something out," she said.
"I have an online application form to fill in where you can share what you'll bring to others on the trip as well as what you're hoping to get from it. This will help with planning evening discussion topics for the group," she said.
Get on board for EntreTrip 2014! Apply here.