Work In Progress proudly hosts StartupBus San Francisco on Sunday, May 15, 2016.  StartupBus exists to create a community of the best hackers, hipsters, and hustlers. A community that is a life-long asset you can tap into, with our annual competition acting as our intake into this community. The competition itself forges these "buspreneurs" together through shared experience. The experience fosters talent that has the capacity to change the status quo.
For the seventh year in a row, StartupBus San Francisco will be road tripping across the country going head-to-head with buses from 5 other cities. The teams will work to conceive, build, and launch the most innovative and viable themed business on their way to the Boulder Techstars' Startup Week in Colorado. This year StartupBus San Francisco is powered by Uber Developers.
"While Work In Progress is located Downtown, we are keen on expanding the access to the inspiring things happening Downtown to the larger Las Vegas community and even beyond the Valley to the broader tech community, including those visiting from out of town," said Allen Vance, Work In Progress.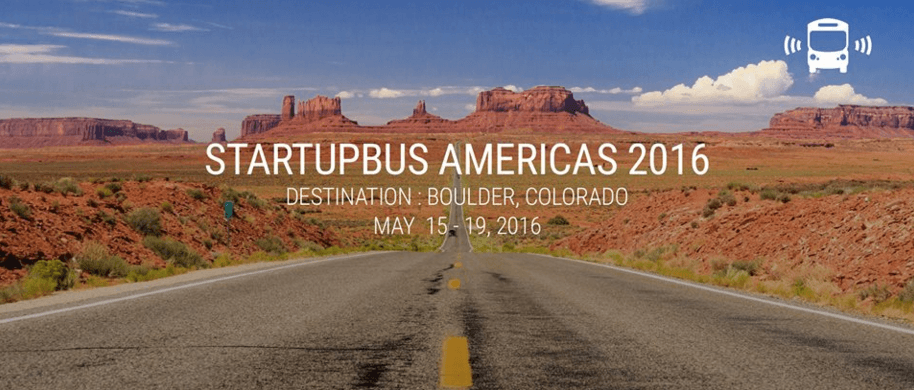 Las Vegas will be the participant's first stop on their way to Boulder.  After 12 hours together, the teams will be ready to present and pitch their concepts to a panel of Las Vegas executives.
Work In Progress in downtown Las Vegas, where many Las Vegas startups themselves have started and grown, will welcome and host the StartupBus with some food and camaraderie.  While the teams will undoubtedly be craving the entrepreneur-focused workspaces, power outlets, and speedy wifi at Work In Progress. They will also be treated to complimentary food and drink!
StartupBus is powered by Uber Developers, one of the developer platforms this year's buspreneurs are using to build new businesses around #MovingExperiences. Before the pitches, attendees of the event will hear about the Uber Developer Platform from one of the Uber engineers working on it.
Panelists for the event include:
Lisa Marchese: CMO of The Venetian and The Palazzo Resorts
Jason Smylie: CIO/CMO of Capriotti's Sandwich Shop
Allen Vance: Let's Rally
Jimmy Jacobson: CTO Wedgies
For more information and to RSVP, visit the event page here.