Work in Progress Coworking in Downtown Las Vegas has announced another Pitch Night! Local startups seeking investor funding get their shot on Thursday, June 28th – but before you mark your calendar, you should know that there are new requirements for anyone who wants to pitch.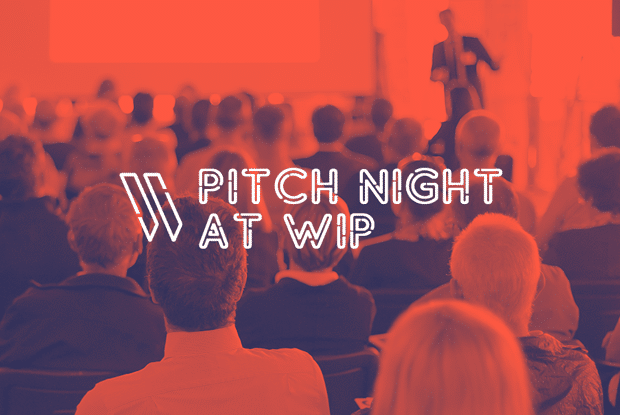 In order to pitch to investors on Pitch Night, you must attend a Pitch Practice event at Work in Progress. The next Pitch Practice (and the only practice available before the next pitch night) will be held on Thursday, May 24th from noon through 2:00 PM.
There are some good reasons for this format:
Pitch Practices and Pitch Nights at Work in Progress
Following very successful Pitch Night in April, the team at Work in Progress learned a lot. At least one company from April's Pitch Night received funding, and several other startups made valuable connections that are likely to help them move forward.
Drawing on their experiences from that Pitch Night, Work in Progress decided to use Pitch Practices as a tool to make the live investor Pitch Nights much more successful.
Participants get a chance to practice their pitch in front of fellow entrepreneurs, get valuable feedback, and get a feel for the pitching format they'll follow in front of investors. This practice should help smooth out any kinks and conquer pre-pitch nerves for more successful presentations on Pitch Night.
Additionally, WIP helps startups who come to practice get an extra edge on Pitch Night. Since the organizers know who's pitching what, they have a chance to pre-pitch great ideas to the investors who are most likely to find them interesting. That means that the right people are in the room on Pitch Night and your presentations are targeted, not just a gamble.
The next Pitch Practice (and the only practice between this publication and the next Pitch Night) is happening on Thursday, May 24 at Work in Progress. RSVP on Meetup if you want to attend, and if you'd also like to practice your pitch and qualify for the next Pitch Night, email [email protected] to reserve your spot.

WIP Investor Pitch Night
Pitch Night at Work in Progress is free and open to the public, but seating is limited so please RSVP for Pitch Night on Meetup if you plan to attend.
To inquire about attending Pitch Night as an investor, email [email protected] and let her know you're interested in hearing pitches and investing in startups. You're also welcome to attend as an audience member and network with other attendees and entrepreneurs after pitching concludes, no email necessary.
At their discretion, Work in Progress might allow a very limited number of open pitches after the scheduled presenters are finished. If these pitches are allowed, time limits will be half the time allowed for a scheduled pitch and will not include extra time for Q&A. Walk-in presenters may not have access to the projector for slides or other demonstrations and will be expected to complete their pitch without setup or breakdown.
Light refreshments are provided courtesy of Work in Progress.


After June 28th, the next Pitch Night event will be in September 2018.
Startups aiming for the September Pitch Night should plan to attend a Pitch Practice in July or August to qualify. Since there are lots and lots of startups vying for their chance to pitch, and these events continue to grow in popularity and competitiveness, it's wise to prepare and reserve your place early.
Attending a Pitch Practice doesn't guarantee you a spot on Pitch Night, but it's the only way to get in the door. We at VegasTech anticipate that even practices will be ultra-competitive within a few months, so if you can, get in early. Few startups get opportunities to talk directly to investors, so events like Pitch Night tend to be wildly popular.
For more information about pitching, practicing, or getting in touch with investors for your startup, connect with Work in Progress via their Startups and Small Businesses Meetup group, or leave a comment here and we'll pass it along.