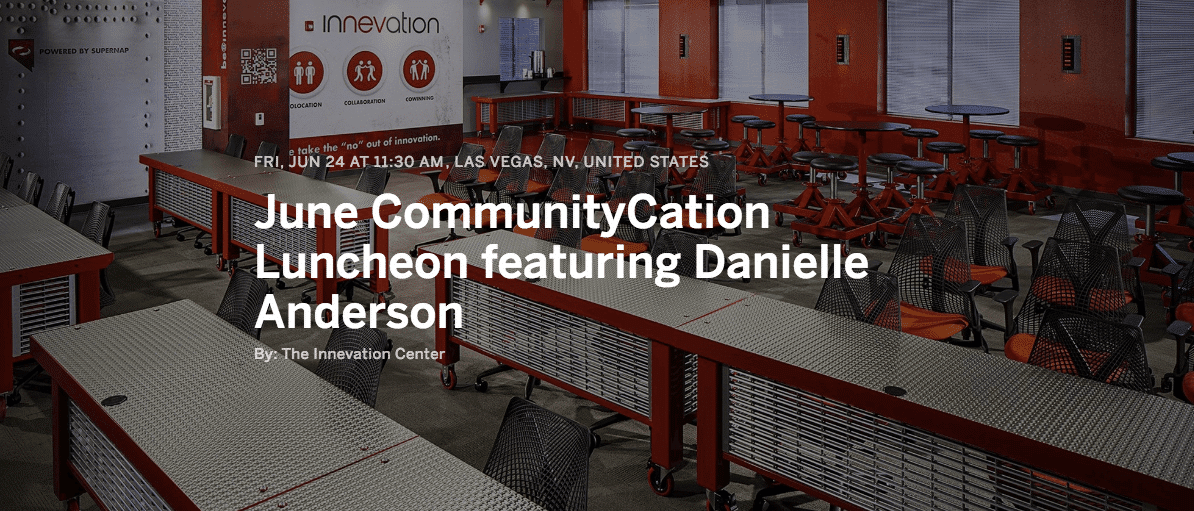 Head to The Innevation Center on Friday June 24, 2016 from 11:30am – 1:00pm for the June CommunityCation Luncheon featuring a talk by Danielle Anderson of D.A. Servicing. Anderson will speak about the importance of Social Media in small businesses.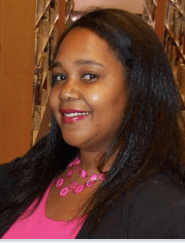 "I have attended a few events at The Innevation Center and I love their facility," said Anderson. "My company held a seminar there in May and I booked another in June. The Innevation Center reached out to see if I would be interested in speaking at their June event and I happily agreed. I love the building and the positive energy of everyone here."
Anderson received her Bachelors Degree in Hospitality Management from Tuskegee University and a MBA from Grand Canyon University. She has worked in customer service for 20 years and has spent 12 years as an operations manager gaining experience in business, operations, customer service and employee relations.
Since 2010, Anderson has been assisting small businesses in social media, branding and operations through her consulting business D.A. Servicing. Anderson says she loves networking and assisting others. Her talk this month at The Innevation Center will be especially applicable for small business owners, non-profit organizations, and bloggers.
"Anyone who is looking to grow their online presence would find the information useful," she said.
Anderson says that many times, she sees Las Vegas tech startups assume that people are familiar with their brand and products.
"Social media gives them the opportunity to present their business to new people so give them all the necessary information about your business," she said.
For a quick way to make your startup's branding better, Anderson suggests making use of the bio area on your brand's page. Use that area on social media to let people know what products or services the startup offers.
She also suggests the following 3 tools for every #VegasTech startup to use:
Hootsuite. Hootsuite is a tool that allows you to post and monitor many social media platforms and accounts from one site. There are free and paid versions, I use the paid because I manage many accounts.
Canva. I love this site and app because you can create beautiful graphics easily without design expertise. I use the free version of Canva.
Google Analytics. Google Analytics is a helpful tool because it provides numeral data to show what is working or not. You can see where your site visitors are coming from, how long they are staying, and what they are checking out.
"At The Innevation Center, I will be discussing the benefits of using social media for business," said Anderson. "We will cover realistic and unrealistic expectations, the differences in the various platforms and ways that businesses can leverage each. I will also provide examples of mistakes real businesses have made and provide a few things you should not do."
Don't miss Danielle Anderson's talk at The Innevation Center! Get more information and RSVP here.