Looking for the best Las Vegas networking events to grow your business connections?
If you're an entrepreneur scouting for new team members, an aspiring entrepreneur looking to collaborate with others, or if you are looking to join some of the city's coolest new startups, then you need to join these groups that provide the best Las Vegas networking events.
While there are many groups in the city that have attracted many who wish to expand their networks, they, unfortunately, have not maintained the buzz that they once had.
Just like any business, it's crucial that these groups continue to keep their loyal followers engaged to ensure that the vision lives on.
Because of this, I want to share the groups that host the 7 best Las Vegas networking events.
1. Tech Alley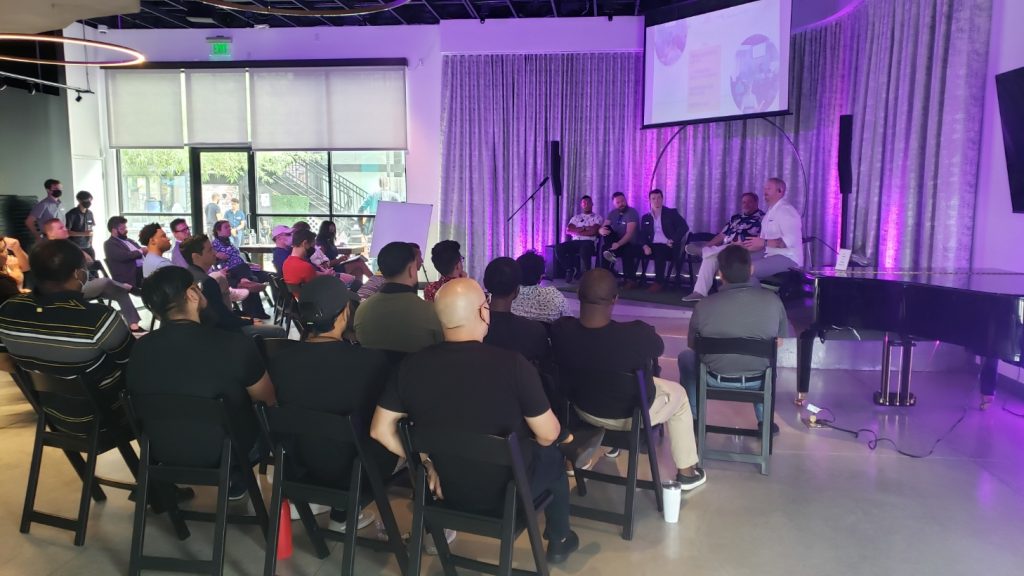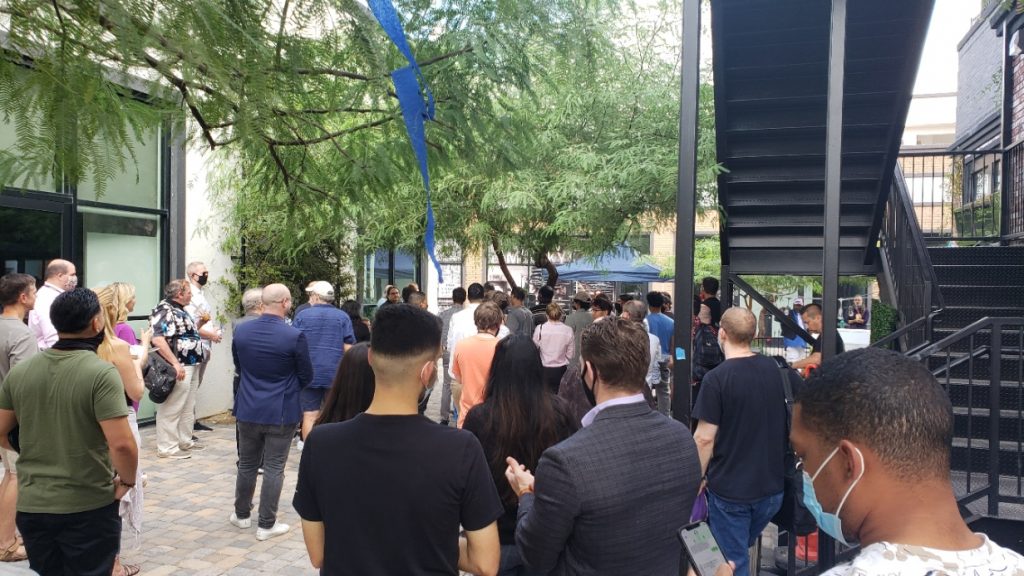 The first Las Vegas networking event I want to share is Tech Alley, an awesome event for any tech entrepreneurs or tech enthusiasts.
Tech Alley is a monthly meetup event hosted in the Arts District of Downtown Las Vegas.
The event occurs every third Saturday of each month and aims to unite all programmers, entrepreneurs, software developers, investors, UX/UI designers, and anyone else interested in technology.
The events are always free and are open for anyone to join.
Participants can walk into various buildings throughout the arts district and interact with different groups of like-minded individuals.
You don't have to follow a specific agenda, just show up and speak to people in the community.
There will be free food and entertainment around 2:00 P.M., and there will be various events occurring throughout the day such as investor meetings, UX/UI Designer learning, programming meetups, and general networking.
Tech Alley relies on its community to grow, as the founders of the organization believe that it must be a group effort to expand the tech and startup ecosystem in Las Vegas.
Because of this, much of the expansion that the organization has seen recently has come from organic referrals from members who were impacted by their experiences.
Members: 571
Meeting Frequency: Monthly
2. Startup Vegas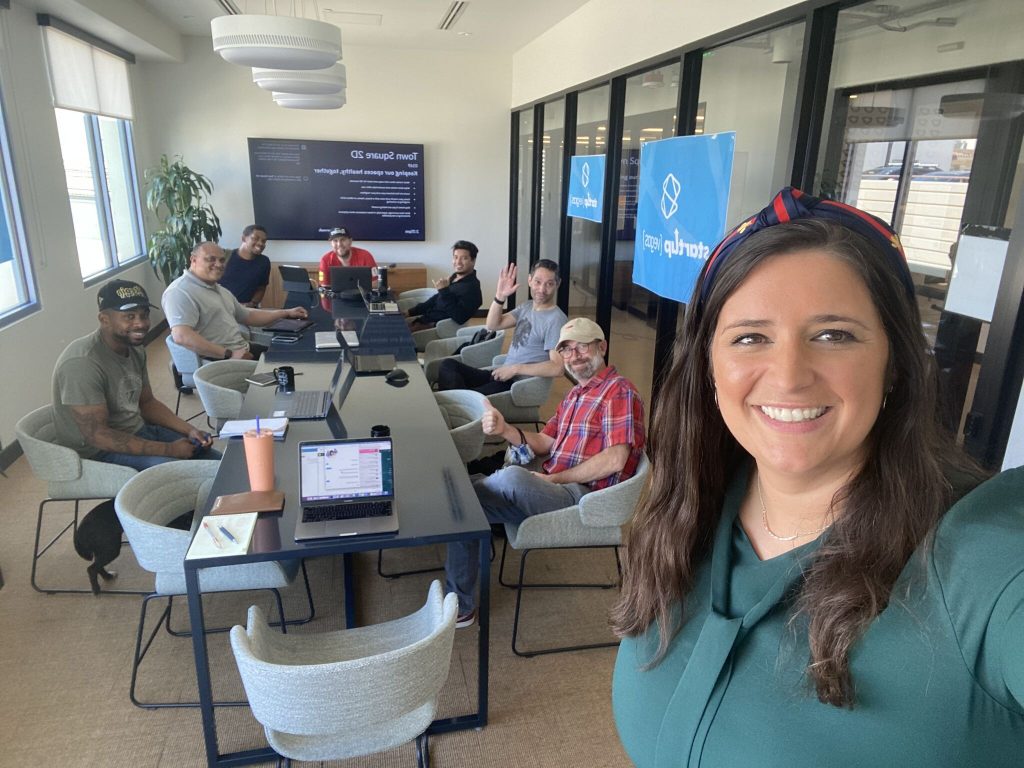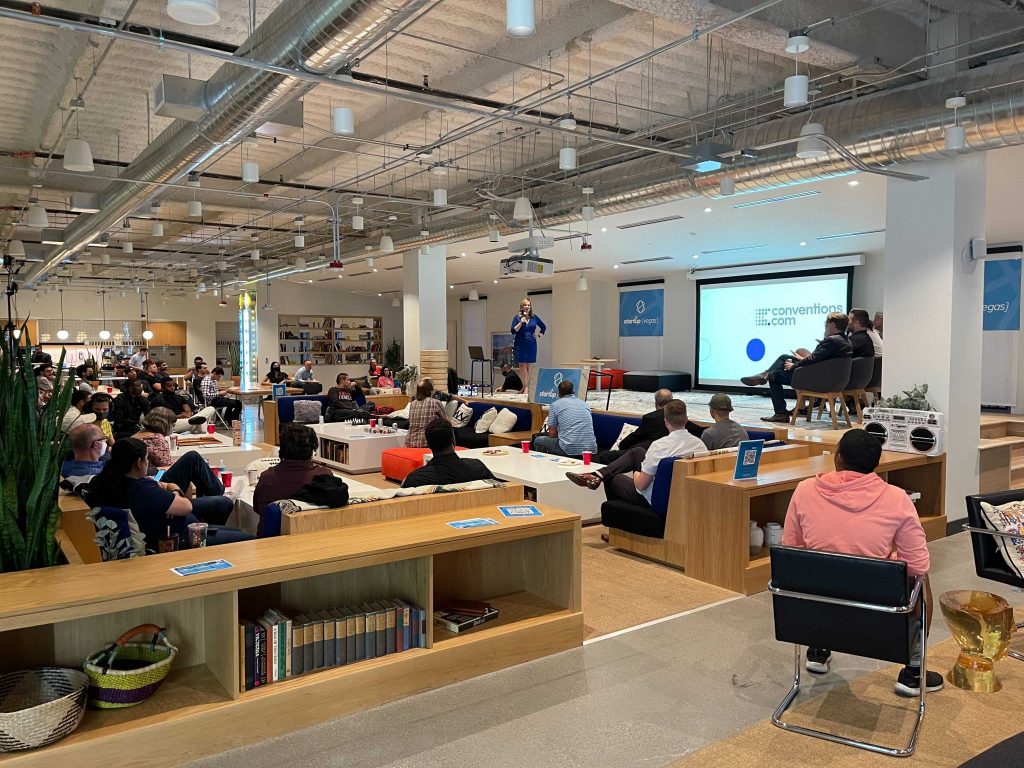 StartUp Vegas was founded by UNLV graduates that understand the need and are passionate about the importance of economic diversification for the Las Vegas community.
Startup Vegas strives to be a community resource that equips all aspiring entrepreneurs and current startup founders with the proper tools to grow their visions.
Just like Tech Alley, Startup Vegas provides regularly scheduled networking events for people interested in their local startup ecosystem. Here is a brief overview of the events that this group offers to its participants:
LinkUp – LinkUp is a monthly opportunity for local startup founders and entrepreneurs to gather, collaborate, and work together in a community workspace setting.
The event runs from 10:00 AM – 5:00 PM, and participants can stay all day or come and go as they choose.
LevelUp – LevelUp gives an opportunity to startup founders to present their companies to the community with immediate feedback, support, and mentorship from a panel of successful investors, entrepreneurs, and other ecosystem leaders.
The goal is to elevate each participant to the next level.
SyncUp – SyncUp is an organized opportunity for group mentorship. Headed by a facilitator, groups of 4-6 founders spend the day learning about each other, their companies, and some of the challenges each person is facing.
This is an opportunity for founders to be vulnerable in a non-judgemental space with a diversity of thinking as the group does a deep dive into a problem or roadblock that shared experiences and groupthink can help clear.
You can learn more about Startup Vegas by reading this article.
Members: 239
Meeting Frequency: Biweekly
3. Founder Institute

The Founder Institute is the world's largest pre-seed startup accelerator that was founded in California in 2009.
It currently operates across more than 200 cities across the world, and organizes a group in Las Vegas known as "Las Vegas Startup Founder 101".
Members can participate in regular virtual meetings where they can learn how to grow their brand, pitch their ideas to investors, find co-founders, and much more.
Founder Institute Alumni have raised over $1 billion and the institute has helped launch over 5,000 companies across six continents.
The coolest part about Founder Institute?
The founders originally planned to help the buzzing startup scene in Silicon Valley, but as time went on, interest from other cities began to expand the accelerator into what it is today.
The story of the Founder Institute is one that Startup Vegas wishes to repeat.
Members: 2,712
Meeting Frequency: Biweekly
4. Las Vegas Entrepreneurs Network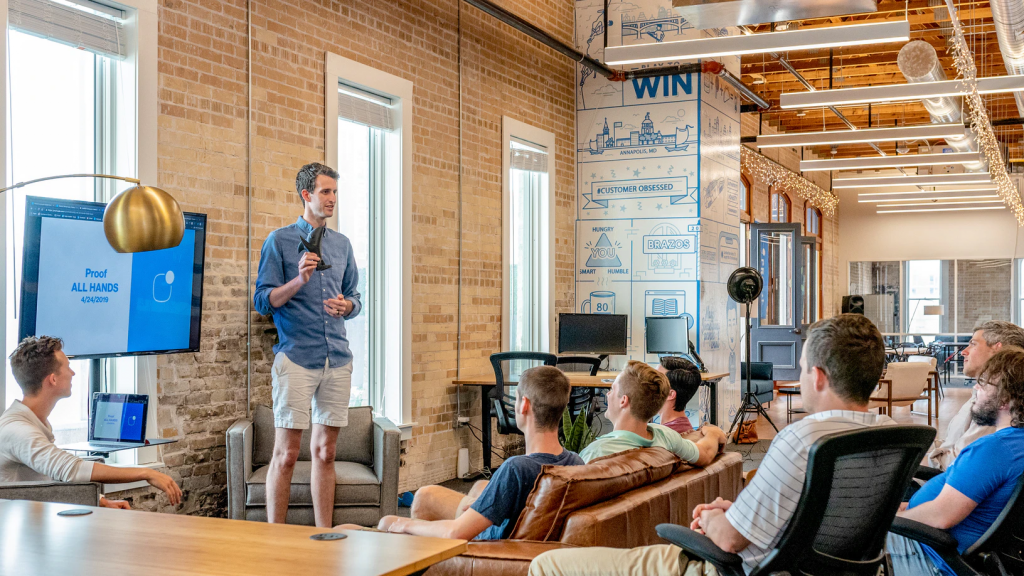 The Las Vegas Entrepreneurs Network is another group that offers events catered to business-minded individuals on Meetup.com.
This group differs from the other business networking groups listed above, as it holds seminars to help you build relevant skills for the marketplace.
These seminars will include a range of different business professionals as hosts, and they will teach members how to improve their sales skills, lead generation, marketing skills, SEO, negotiation tactics, and much more.
Members: 3,387
Meeting Frequency: Biweekly
5. Las Vegas SEO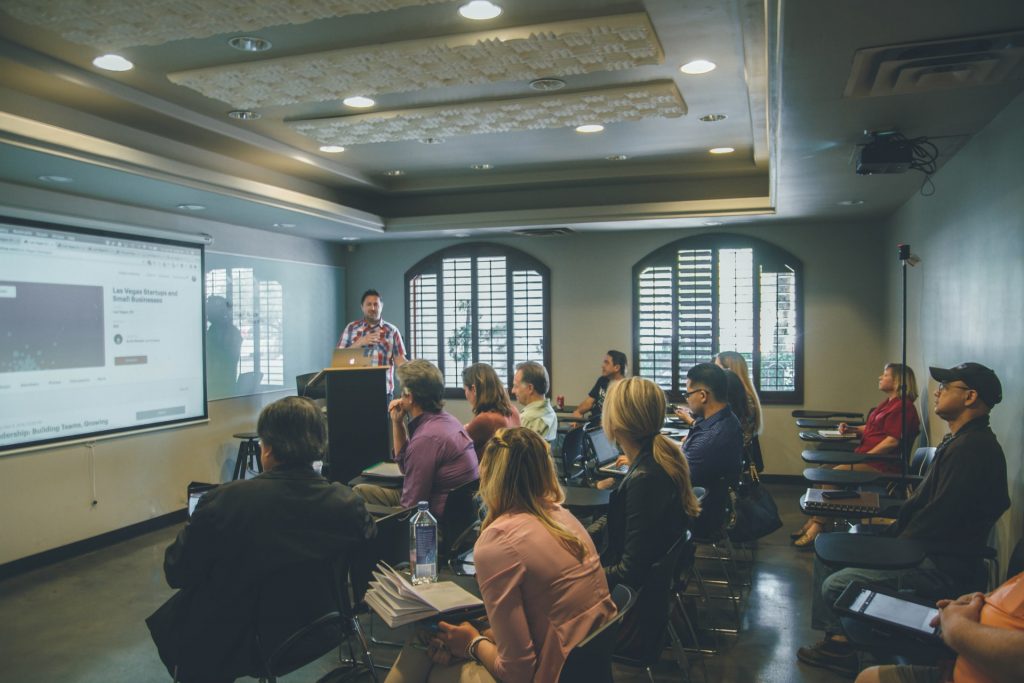 Want to learn how to rank on Google to get more organic traffic to your business? Want to learn search engine optimization to improve your marketing skills?
This is the perfect group for you.
Las Vegas SEO is a meetup group sponsored by NeONBRAND, a local marketing agency that specializes in SEO, Social Media Management, Web Design, and Digital Marketing.
The group typically meets in various locations each month in Downtown Las Vegas.
Members: 2,227
Meeting Frequency: Monthly
6. Las Vegas Empowered Women's Network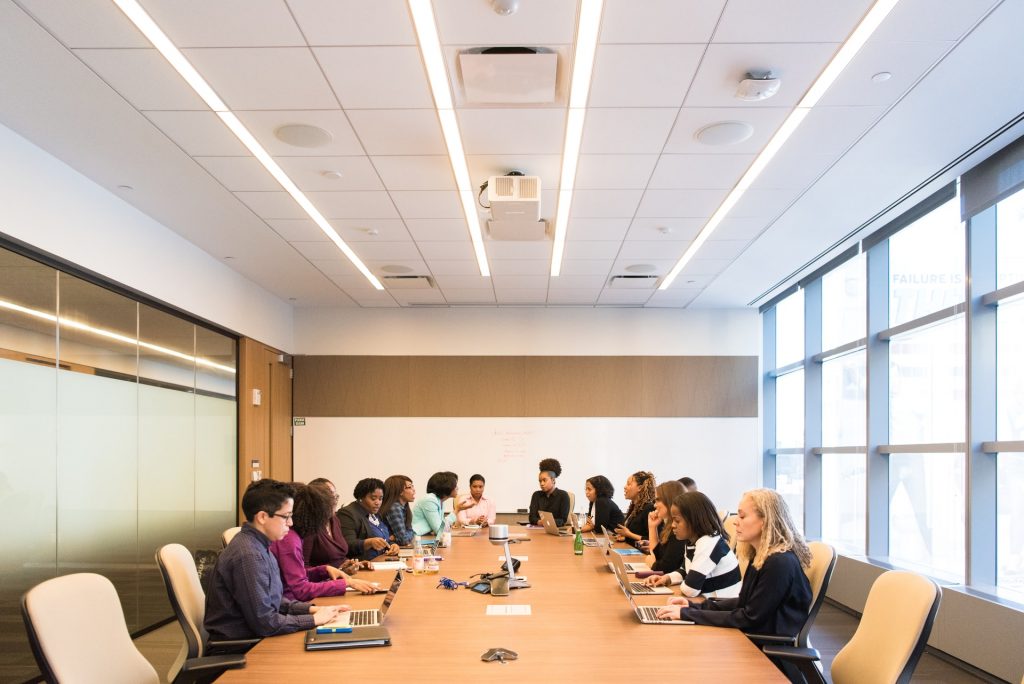 Las Vegas Empowered Women's Network is a group of professional women that support each other's business and personal lives.
This group includes strong female leaders that hold respect to the highest honor.
If you are a woman of ethics, who wants to grow her business and meet other fantastic women, join their Meetup group here.
Members: 583
Meeting Frequency: Weekly
7. Las Vegas Real Estate Insider Club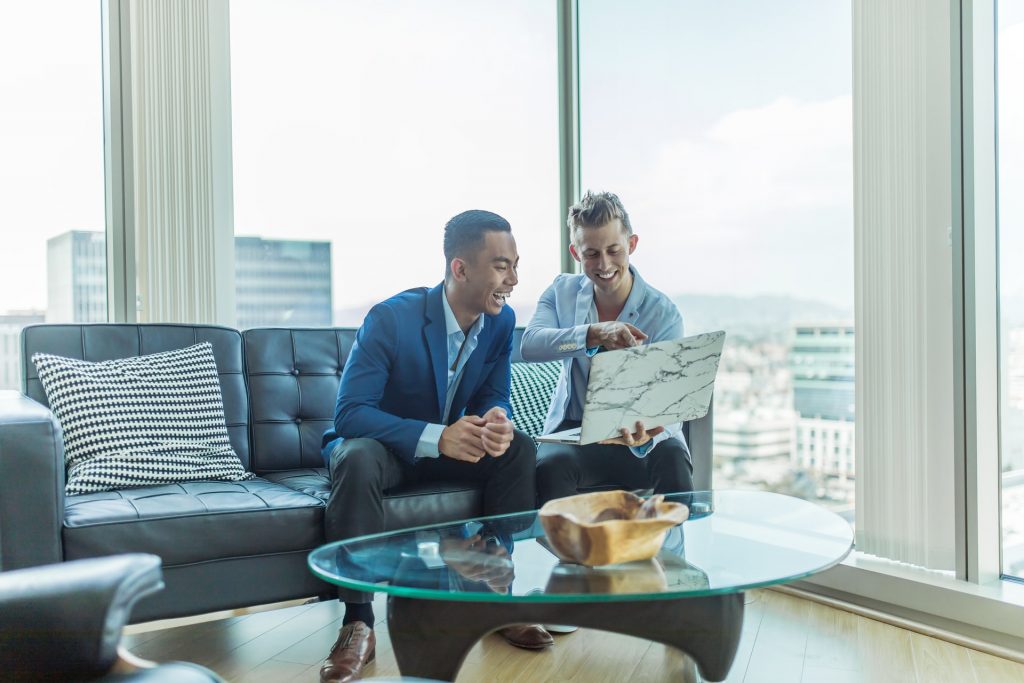 The last Las Vegas networking event I want to share is the LVREIC.
If you are interested in business networking events, it is likely you are probably interested in real estate as well.
Whether you want to learn how to invest in real estate, become an agent, become a real estate broker, or just network with top-producing agents in Las Vegas, this is the group for you.
Due to COVID, Las Vegas Real Estate Insider Club holds weekly virtual meetings where you can receive quality education on everything related to real estate.
The typical LVREIC (Las Vegas Real Estate Insider Club) meeting consists of one main speaker and an opportunity for the rest of the event participants to talk amongst the group once the main speaker has finished presenting.
Members: 2,284
Meeting Frequency: Weekly
How To Find Networking Events
The best ways to keep up-to-date with local business networking events are to download either Meetup on your phone or Highlife.
Since Highlife is a newer platform with a more engaged audience, I would recommend trying this app first.
You can learn all about Highlife here.
Conclusion
All of the groups listed above hold the most active and engaged communities for business networking in Las Vegas.
These groups hold the best Las Vegas networking events each month for you if you are want to expand your business connections, especially if you are an entrepreneur.
Join as many as you want! There is no limit!
Want To Share Your Startup?
Contact us or leave a comment below to be featured in our next blog post.