Startup Vegas community! We have early news to share with you all!
The Techstars community is coming to our city on November 4th through November 6th for their annual Startup Weekend program and our team members will be helping organize the event!
Even though the event won't take place for a few months, we want to give you all the details of the event now so that you can plan for this awesome opportunity and score yourself an early bird discount on tickets by purchasing them sooner rather than later!
By taking action now you can save 50% off on tickets to Startup Weekend! Keep in mind that the code (found at the bottom of the article) is only valid until the last day of June so be quick!
So, as you might be wondering, what is this event all about and why should you be as excited as we are?
Well, we have all the info in this article.
Let's begin, shall we?
Event Details
Ok, before we talk about what you can expect at Startup Weekend, let's start with the most important details first.
Startup Weekend this year will take place from November 4th at 6:30 PM until November 6th at 9:30 PM PST at 6605 South Las Vegas Boulevard.
You can also find the event details by clicking this link here.
Ok great. Now let's talk about what you can expect!
What is Startup Weekend?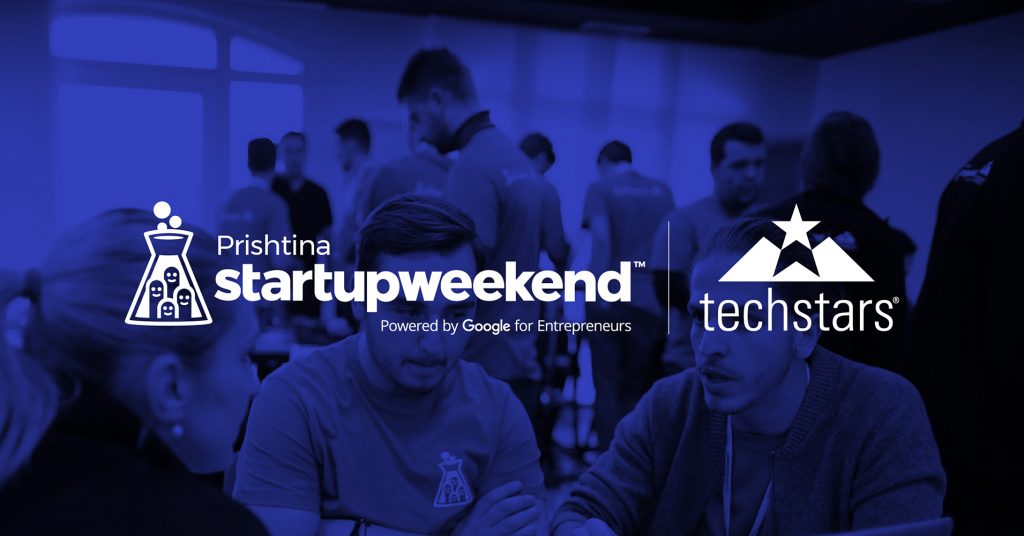 Just like the different events that we throw for our Startup Vegas community, the TechStars community holds an event each year to gather entrepreneurs to connect and collaborate with one another.
Startup Weekend is Techstar's annual three-day program where budding entrepreneurs meet a team on Friday and collaborate on a new startup idea to be presented at the end of the day on Sunday.
Everyone's got ideas, and young entrepreneurs have more ideas now than ever before.
This intense crash course event forces massive action to take place from the minds of aspiring startup founders in order to pitch their ideas to judges who have backgrounds in advising startups, building and scaling startups, and providing funding for them.
How It Works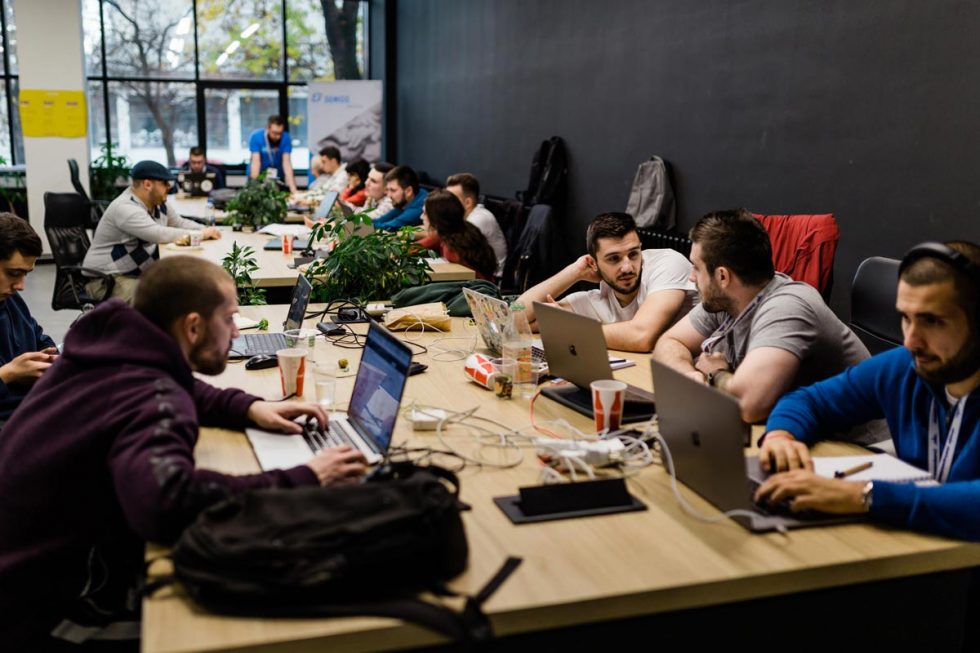 Learn how to think, work, and build like a startup in 54 thrilling hours.
Over an action-packed three days, you'll meet the very best mentors, investors, co-founders and sponsors to help you start the business you have always dreamed about.
Entrepreneurs will form groups to help develop their idea and will create a pitch to be presented at the end of the weekend to investors.
Agenda
Nov 4
6:30 PM – 7:00 PM
WeWork Town Square
Registration
Arrive at the venue and get checked in
7:00 PM – 8:00 PM
WeWork Town Square
Dinner & Networking
Eat food, share ideas, practice pitches, get to know fellow participants
8:00 PM – 8:30 PM
WeWork Town Square
Welcome & Speakers
Review agenda for the weekend and introduce speakers, coaches, and community leaders
8:30 PM – 9:30 PM
WeWork Town Square
Pitches Start
Optionally line up to give your pitch
9:30 PM – 9:45 PM
WeWork Town Square
Voting
Attendees vote for the top pitches.
9:45 PM – 10:15 PM
WeWork Town Square
Form teams
Teams start forming and discussing ideas
10:15 PM – 10:45 PM
WeWork Town Square
Begin Work
Start to formalize teams and take an inventory of skills. Be honest, and direct about what resources and skills are needed for the weekend. You may stay and work as late as the venue will allow.
Check out more of the agenda here for more details.
TechStars Info
Since 2006, the Techstars community has been dramatically expanding to help connect entrepreneurs, investors, corporations, and governments to solve the world's problems.
Techstars provides access to capital, one-on-one mentorship, networking opportunities, and accelerator programs to help new startups get off the ground running.
Since 2006, Techstars has accepted over 2,900 companies into their accelerator programs with a combined market cap of $71 billion.
Last year, Techstars ran more than 50 accelerator programs in 44 cities and 18 different countries and is on track to hit roughly the same amount this year.
Startup Vegas Involvement
Techstars has been kind enough to partner with the following participants from StartupVegas to make this event happen:
Kenny Eliason – Lead Organizer
Heather Brown – President Startup Vegas
Chad Ramos – Mentors and Judges Lead
Sean Stewart – Marketing and Promotion Lead
Conner Torres – Technical Lead
Rukshana Hussain – Sponsorship Lead
Ashley Lowe – Venue, Catering and Logistics Lead
Bryan McArdle – VP Entrepreneurial Development
Conclusion
Overall, we are honored and excited to see the entrepreneurial community come together to participate in this intense 3-day program!
If you haven't already, register now while you can to get a discount on tickets!
Enter code EARLYBIRD for 50% off on your tickets from now until the end of June!
We will see you there!
Want To Share Your Startup?
Contact us or leave a comment below to be featured in the next blog post.