The DRI Foundation has announced that Switch SUPERNAP will return as presenting sponsor of the DRI Nevada Medal Award in April 2016. DRI Nevada Medal event proceeds support the Institute's local and global applied research and higher education across the State of Nevada.
DRI, the nonprofit research campus of the Nevada System of Higher Education, strives to be the world leader in environmental sciences through the application of knowledge and technologies to improve people's lives throughout Nevada and the world. The DRI Foundation's mission is to maximize DRI's global environmental impact by securing necessary funding, promoting DRI to multiple constituencies and expanding DRI's reach through its relationships with donors and other supporters.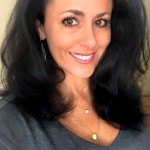 "DRI is a model for innovation and investment in Nevada," said Missy Young, executive vice president of sales at SUPERNAP and DRI Foundation Board of Trustees member. "Switch founder and CEO Rob Roy believes in the Institute's unique mission and that celebrating the accomplishments of a pioneering woman in science such as Dr. Mary Cummings illustrates the importance of investing in science, technology, engineering, arts and math (STEAM) education. Further, Rob Roy is committed to gender equality and recognizes Dr. Cumming's experiences as one of the Navy's first female fighter pilots and a leading female voice in the national drone conversation."
"The DRI Foundation is honored to continue our wonderful relationship with Switch SUPERNAP," said Chuck Creigh, DRI Foundation Board of Trustees Chair. "Switch SUPERNAP Founder and CEO Rob Roy symbolizes the spirit of innovation and personal achievement that the DRI Nevada Medal Award strives to honor each year in the scientific community."
Dr. Cummings spent 11 years as a naval officer and military pilot and was one of the Navy's first female fighter pilots, flying an F/A-18 Hornet. Following a successful career in the military, she directed her passion for technology to academia and became a strong public advocate for the promotion of the responsible use of drone technology and related policies for both the military and the growing commercial and civilian industries.
The 29th annual DRI Nevada Medal Event in Reno will include a formal dinner and award ceremony on April 12, 2016, at the Peppermill Resort Spa Casino. For more information about event sponsorship, or to purchase tickets to the 2016 DRI Nevada Medal events visit www.dri.edu.