Want To Promote Your Business At Las Vegas First Friday

?
In this article, I will provide a complete overview of what First Friday is, what you can expect if it's your first time, how it can help your business goals, and ultimately how to promote your business there.
What Is First Friday?
A monthly event that showcases local artists, musicians, makers and more.
First Friday provides a platform where the people of Las Vegas can come together and celebrate their culture and creativity.
The First Friday Foundation is a 501(c)3 non-profit organization dedicated to supporting local arts, culture, and education.
Although the foundation is most known for their First Friday events, they are constantly holding events for the public to attend in the Arts District to encourage creativity amongst the community.
Are First Fridays Happening Right Now?
After a crazy year, First Friday has finally returned.
Here is what the organization has to say:
"First Friday has re-opened on a limited level with safety and social distancing protocols in place @Downtown Arts District with free entry.
More than 80 indoor arts, food, drink and shop venues open their doors and 50 outdoor artists, artisans and entertainers provide outdoor fun."
Where Is It Located?
The event is located at 1025 S 1st St, Las Vegas, NV 89101.
Best Way To Park For First Friday (Free Parking)
Since the event brings a ton of traffic, parking is always a nightmare.
Not only is it difficult to find a parking spot, but events downtown will often put you in a position where you have to pay for spots that are normally free throughout the year.
If you don't mind walking a bit, check out the Government Center Parking Lot or the City Hall Garage.
You can learn more about ample parking by reading this article by The Las Vegas Sun.
When Is First Friday?
First Friday is held on, you guessed it, the first Friday of each month.
This means that the next event will be held on Friday, December 3rd at 5 pm.
How Long Does It Last?
Each event starts at 5 pm and lasts until 11 pm, however, many people spend all night talking and hanging out with new friends they meet throughout the night.
Since the event is in the heart of the Arts District in Las Vegas, you are surrounded by plenty of bars, restaurants, and other venues to spend time with others after First Friday is "over".
How To Promote Your Business
If you are an artist, musician, or food vendor, click this link here to fill out an application to promote your business at the next event.
In case you are short on time right now, here are a few main guidelines that are listed on First Friday's website.
If you are a food vendor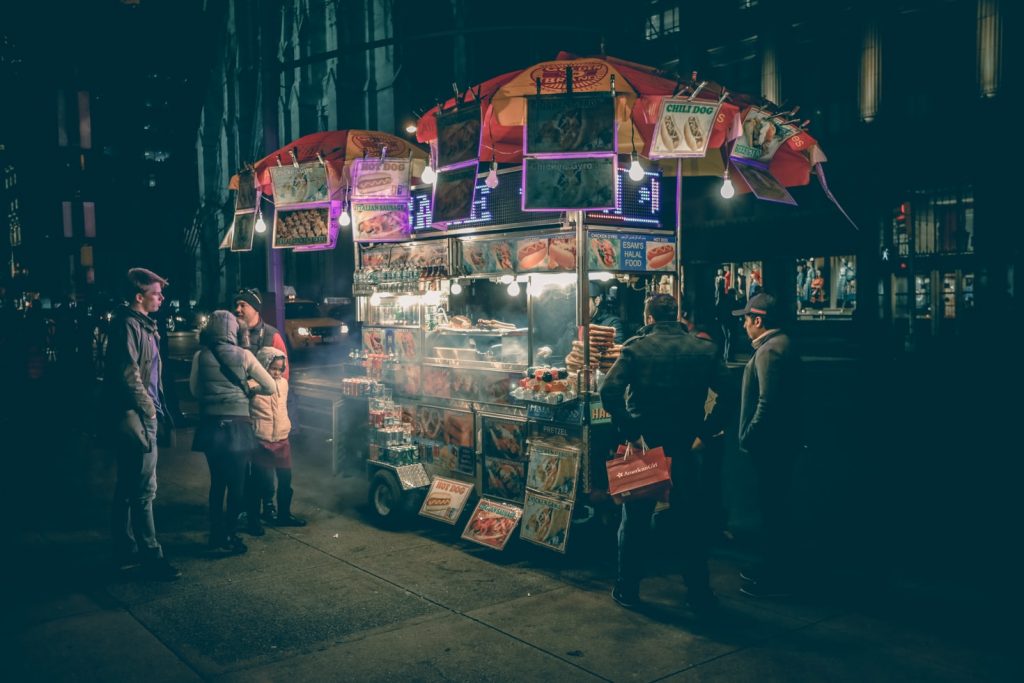 You are limited to four images to use for promotion on your food truck/venue.
2. Your space to sell food will be assigned to you on the day of the event.
3. You will need to arrive and check in with an event manager before the event starts at 3 pm and are required to stay open until the event is finished.
4. After submitting your application, three jurors will decide if the service you provide should be accepted at the event.
For more details, click the link provided above.
If you are an artist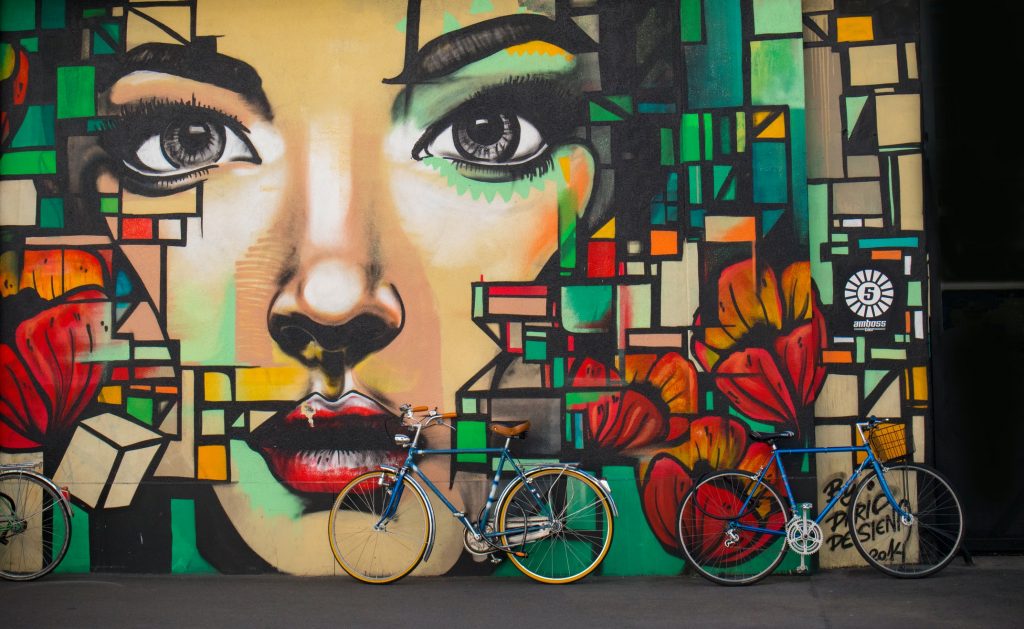 Your artwork must be completely original and ceramic work must be hand-built.
2. You are responsible for paying the Nevada sales tax of 8.375% and must turn in the one-time sales tax return form if you are a first-time vendor.
3. You cannot sell any products without a City of Las Vegas Business License Number.
For more details, click the link provided above.
If you are a musician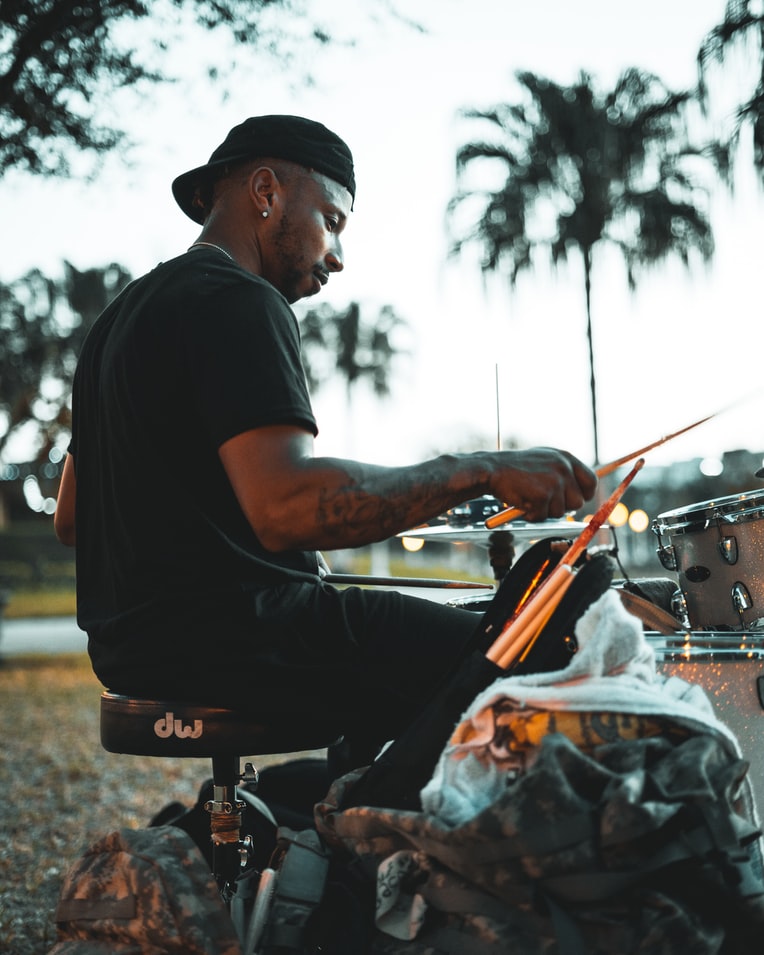 If you are a musician you can fill out your sign-up form here.
Meet Creatives Like You
If you have never been to a First Friday event, it is essentially an open gallery to explore and meet people interested in art.
It's an amazing opportunity to spend time with friends and appreciate the local art, music, and business occurring in your own backyard.
If you are looking to network with artists like you, take a quick look at First Friday's contact page to get connected.
Conclusion
Every month, Las Vegas residents have the opportunity to appreciate the talent and creative culture that exists in their own backyard.
In contrast to the events that Startup Vegas provides, this is a networking event to meet others who enjoy expressing themselves in a more artistic fashion.
You will meet and interact with many creative people here.
Whether you are an aspiring musician, artist, entrepreneur, or just a creative person, this event is absolutely recommended to expand your network and meet others who want to share their ideas with the world.
Want To Share Your Startup?
Contact us or leave a comment below to be featured in our next blog post.