LevelUp Wrap-Up: Bringing a Tour de Force of Tech Innovation to the Las Vegas Valley
Lights, intrigue, and the hottest minds come together to celebrate advancements in the technology industry.
No, it's not the Oscars. It's StartUp Las Vegas (minus the slapping).
Longtime followers of Las Vegas tech news may recognize StartUp Las Vegas as a premier way to bolster the tech infrastructure necessary to expand Las Vegas's presence in the tech ecosystem and provide programming that supports a thriving, vibrant startup community.
We're talking mentorship opportunities, networking connections, platforms to showcase your game-changing ideas, and exclusive access to VCs, angel investors, talent, and founders capable of driving your vision into the future.
StartUp Vegas – LevelUp!
Exciting new events occur every month, and the Governor announced a new subcommittee on startups and venture capital. It's clear that Las Vegas is set to become the place for startups and tech entrepreneurship!
Not that we're surprised. We've known for a while that Southern Nevada is a hidden gem for tech talent and innovation. The recent presentations at our most recent LevelUp event on March 25th illustrate this well. We saw some fantastic ideas put forth across medical innovation and marketing & web optimization. Below, we describe four key presenters set to make an impact in the digital landscape.
Saving Lives with Prima's Advanced Medical Management Tools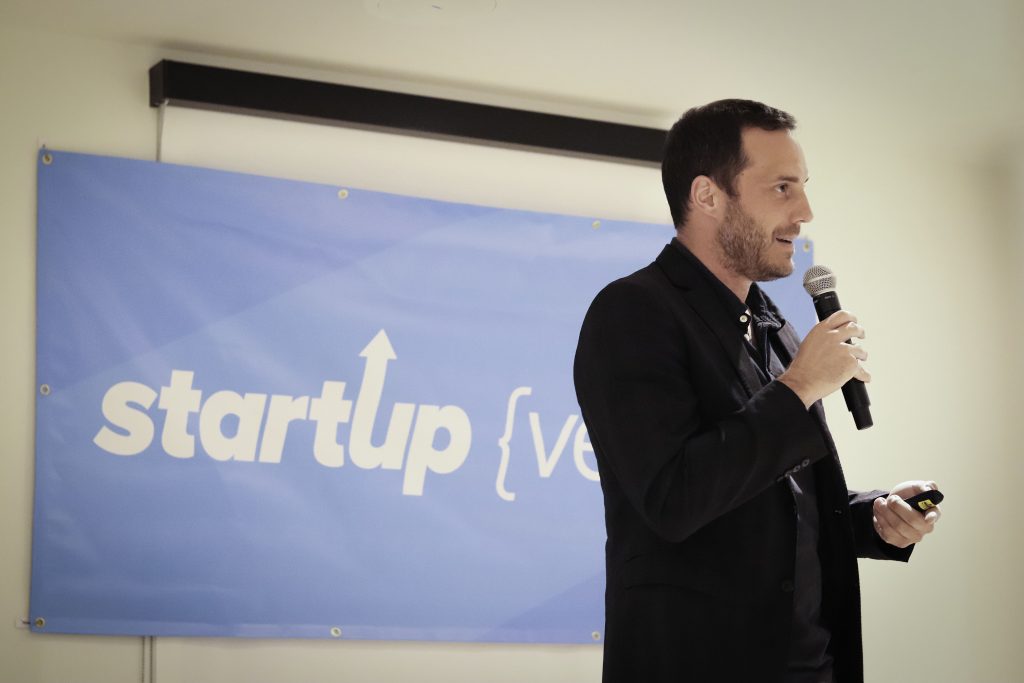 [Prima Medical, Inc., Ryan Bokan, Founder]
Prima Medical, Inc. seeks to bring a software-as-a-service (SaaS)-like solution to the catheter ablation market that may revolutionize the way doctors treat heart arrhythmias.
Prima's founder, Ryan Bokan, cut through the medical jargon and provided a clear rundown of how his company manages a key medical challenge: the treatment of atrial fibrillation, an irregular heartbeat caused by abnormal electrical impulses that significantly increases stroke risk.
This is one of the most common arrhythmias out there, with 6.1 million cases in the U.S. alone. Of those, 240,000 receive catheter ablations as a top treatment option. Prima's solution will leverage advanced technology to help doctors manage these operations, reduce procedure length, and improve outcomes.
"The key challenge is that doctors are largely flying blind during these procedures," says Bokan.
Prima's technology will bring visibility to the process and provide real-time feedback to physicians. The platform uses analytics to quantify the treatment effect of each lesion delivered, provide insights on disease severity at catheter locations, and measure the treatment effect of ablations to improve clinical success.
With a $3.1B total addressable market growing at a 15% CAGR, Prima has delivered proof-of-concept software and is undergoing further validation studies for market readiness, followed by FDA approval and commercialization. With a projected deployment by 2025, Prima Medical Inc. seeks Series Seed financing to sustain its growth.
Contact Ryan Bokan for more information.
Mindspun Helps WordPress Users Scale With Confidence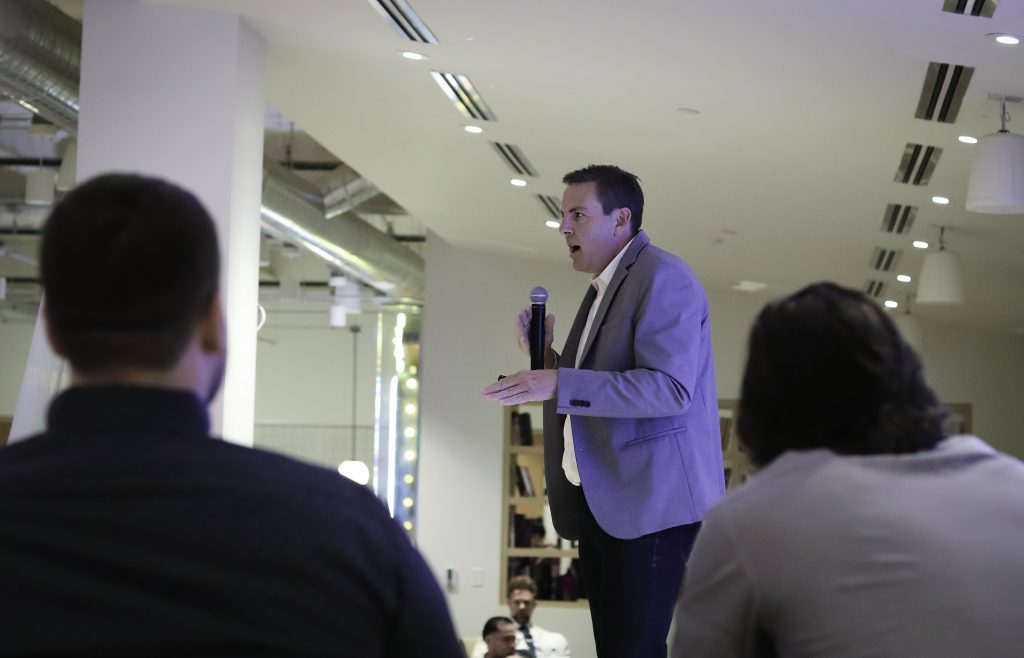 [Mindspun, Matthew Laue, Founder]
Those who use WordPress for website publishing (a group that encapsulates 37-40% of the entire internet and over 455 million sites) understand the ongoing challenge to maintain the top performance and page loading speeds demanded by modern SEO.
Mindspun aims to solve this issue with an innovative approach to WordPress management that guarantees that site owners will never lose revenue from poor page loading or optimization challenges. This is a crucial goal for businesses, particularly given that WordPress was built in an earlier era and is notoriously difficult to optimize.
The solution is to decouple authoring aspects of WordPress from the web server backend. All that users have to do is hit "save," and the platform builds a heavily-optimized, static version of the page that's deployed to server locations around the world. The result is a usage experience during which site owners never need to worry about speed or scalability—both now and when the site takes off.
"There is no other solution on the market for this, especially for the SMB," notes Matthew Laue, Founder of Mindspun. "There's a bunch of money going into the space, but it's all targeted toward the enterprise. It's all heavily developer focused, which means it excludes the vast majority of the market."
Mindspun is currently in beta with an active deployment to its first agency customer. The team is working on a beta 2 version to address its customer backlog and continue growth to a full-featured solution.
Contact https://www.mindspun.com/contact/ for more information.
DigiPatient Provides Needed Sustainability to Medical Clinic Management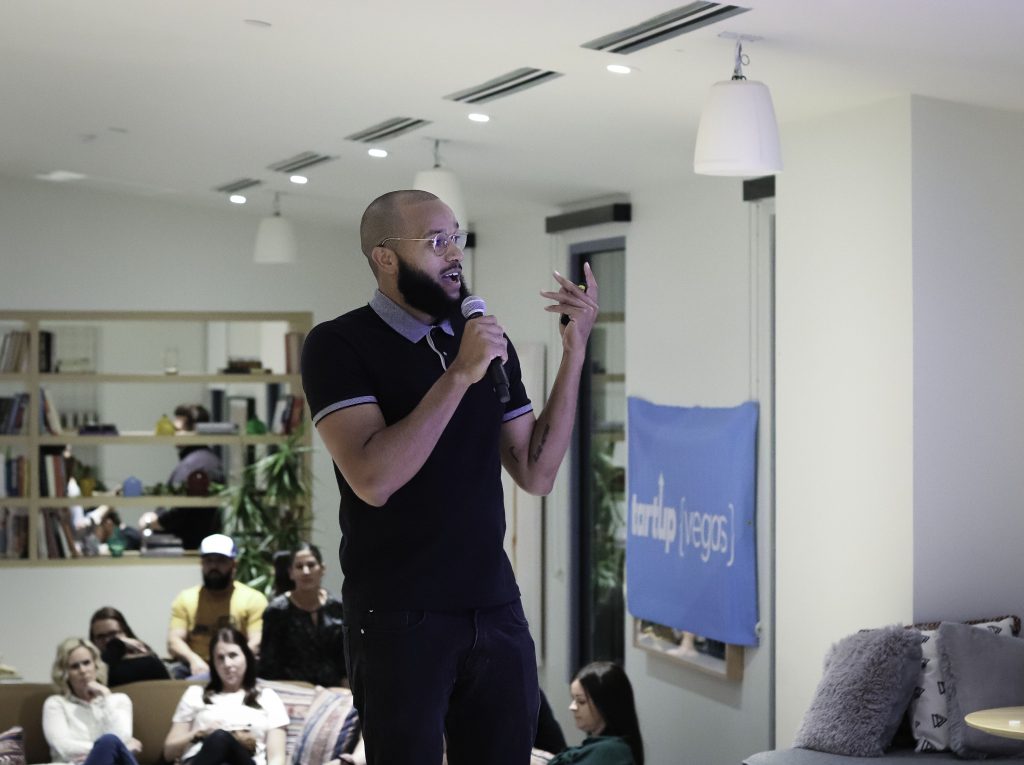 [DigiPatient, Andrew Smith, Founder]
The burden of medical form management across patient intake, access, and storage is a common headache in healthcare. The work is onerous for both patients and clinic staff—which is why DigiPatient aims to digitize the world of form management with simple solutions for internal efficiency.
"We make it easy to create, fill out, store, and access forms in our cloud, which saves clinics stress, time, and money," says DigiPatient Founder Andrew Smith.
The platform is a mobile patient engagement system that aims to improve the sustainability of medical facilities as it eliminates the need for paper form management. It features template-based software that clinics can use to capture information with ease and share it among facilities, with all critical data stored securely in the cloud.
And given that the yearly cost of paperwork for a team of 80 physicians translates to $3.5 million, there's clearly room for improvement. DigiPatient operates under a B2B model that focuses on specialty medical clinics, dentistry, and veterinary centers with membership sold on a subscription basis. The company aims to earn $50,000 in annual recurring revenue (ARR) in 2022, with projections for $720,000 ARR by 2027.
DigiPatient is currently available in the iOS app store with plans to launch on Android to bring more companies in to its early adopter pilot program.
Contact Andrew Smith for more information.
AgencyBox's All-in-One Solution to Whitelabel Service Delivery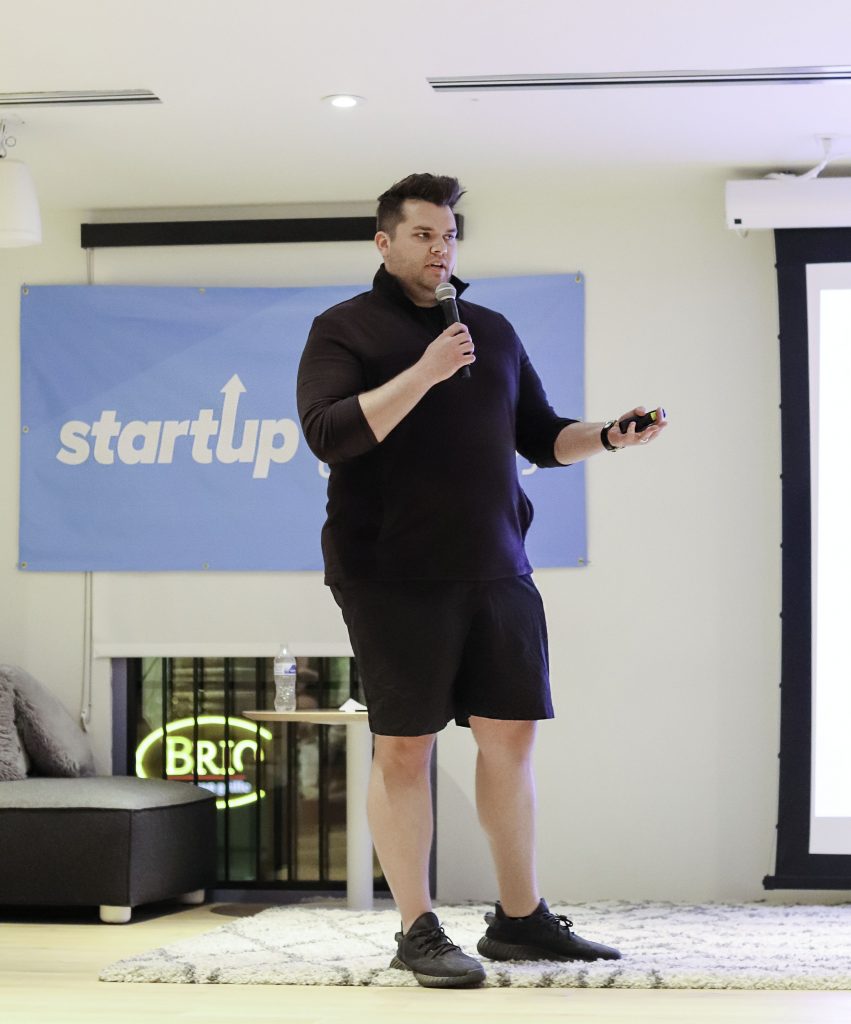 [AgencyBox, Brett Knutson, Co-Founder]
As agencies that provide outsourced services know, it's not easy to coordinate high-quality and consistent service offerings across outsourced providers. This ongoing management challenge is what sparked the idea for AgencyBox—a marketing automation platform currently used by over 3,500 agencies.
AgencyBox aims to help agency clients boost revenue as it enables them to offer more services and streamline their operations with critical agency management tools. The platform offers turnkey solutions for clients across white-label marketing services, CRM management, prospect & sales automation, and more. These services help agencies maintain service quality when they outsource, and it helps them address the frustrating variability of service demand.
"Our goal is to basically be as good as an in-house team at less than the price of outsourcing for all business, not just agency owners," says Brett Knutson, Co-Founder of AgencyBox. "That's our plan to create a new category and dominate it into the future."
Although the company started just 18 months ago, they managed to secure over 3,500 agency customers with no advertising. As advertising plans were deployed, they saw an impressive 20-fold return on their ad spend.
AgencyBox is available at three tiers of monthly subscription options, and it has three market focuses across small agencies, freelancers, and large companies. The company is raising $2 million at a $15 million post-money SAFE valuation cap, with just over $1 million in funding already closed.
Contact https://agencybox.com/contact-us/ for more information.
March 2022 LevelUp Overview
As always, we were thrilled to see such a great turnout at our March 2022 LevelUp event. From new attendees to familiar faces, it's clear that startups and founders have a fantastic community behind them here in Las Vegas. This month's LevelUp included 150 attendees who spent the evening at WeWork Town Square and represented professionals across entrepreneurship, investment, marketing, and more.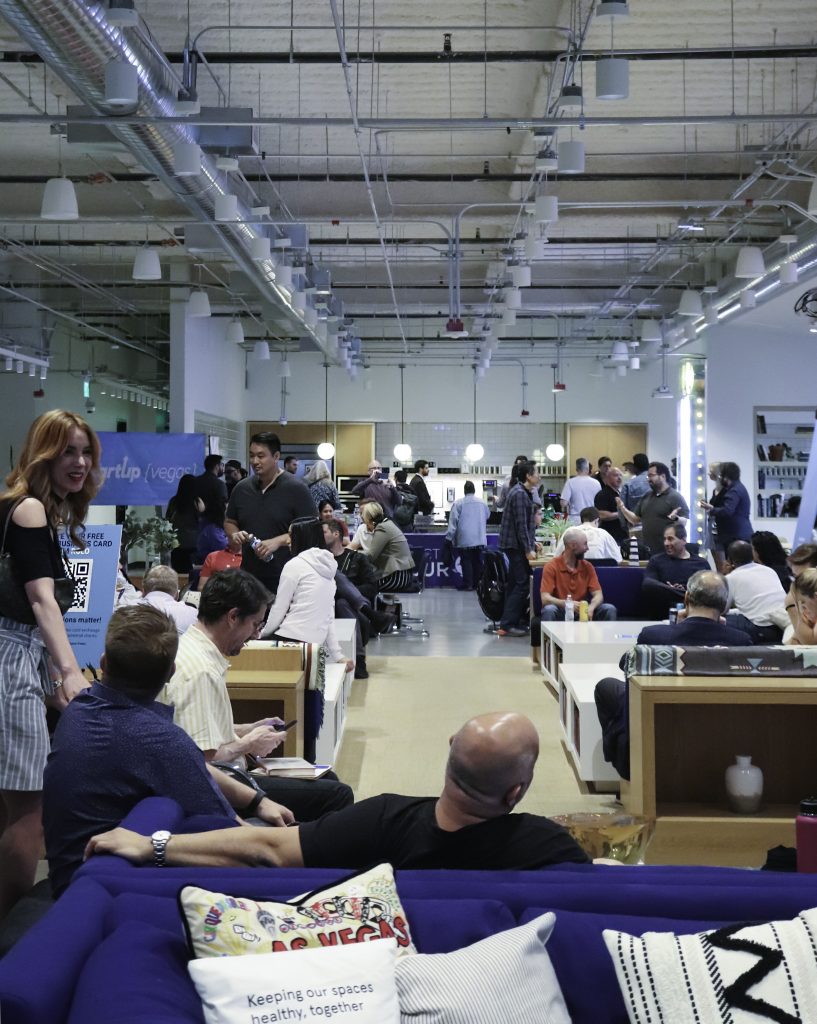 Attendee Breakdown:
Entrepreneurs: 51%
Marketing: 14%
Investors: 12%
Developers: 9%
Creative: 8%
Other: 6%
Panelist Shout-Out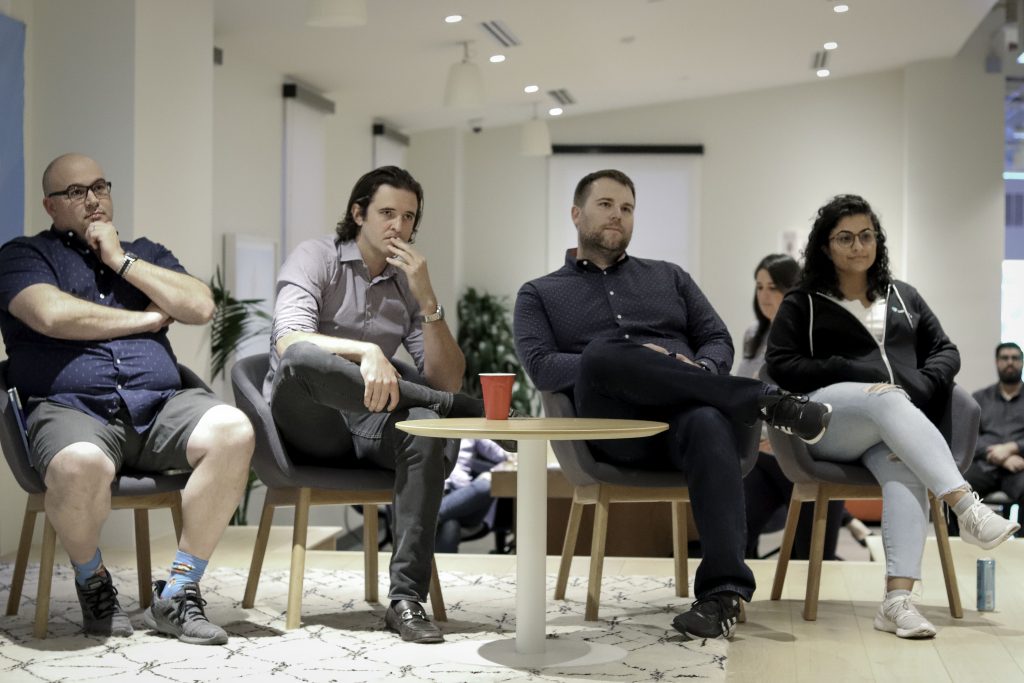 This month's LevelUp event was a smashing success due to the input and support from our expert panel. Each panel member brought a wealth of technology and entrepreneurial expertise to the table. Shout-out to Faye Almeshaan, John Emmons, Piotr Tomasik, and Mike Zayonc for your insight and support!
Coming Attractions
StartUp Vegas never sleeps. Stay up to date on the next events in our StartUp series coming to an expo center near you:
LinkUp (Wednesday, April 10th) A monthly meetup for local startup founders and entrepreneurs to work remotely in a community workspace setting while networking. (WeWork in Town Square, 6543 S Las Vegas Blvd, Las Vegas, NV 89119)

LevelUp (Friday, May 20th) An event that highlights the best of #VegasTech. It provides opportunities for companies to pitch to a panel of experts and create a great networking opportunity for the ecosystem. (WeWork in Town Square, 6543 S Las Vegas Blvd, Las Vegas, NV 89119)

SyncUp (Thursday, June 9th) An organized opportunity for group mentorship headed by a facilitator. Founders spend the day learning about each other, their companies, and some of the challenges each person is facing. (Invite only. For consideration, email your deck to [email protected])
Get in touch to learn more about these upcoming opportunities or to get involved.
Heather Brown ([email protected]) and Piotr Tomasik ([email protected]) are the Co-Founders, operators, and masterminds behind StartUp Vegas. Their mission: to provide the infrastructure, support, and community needed to expand the Las Vegas tech ecosystem in an engaging, supportive, and fun way.