LaunchUp Las Vegas is an event for entrepreneurs, aspiring entrepreneurs, startup junkies, and #VegasTech community members. The event brings entrepreneur communities together to share entrepreneurial excitement, energy, and encouragement.
The event follows a 90 minute format that facilitates a friendly and encouraging environment inside which several early stage startups present, not pitch, the project they are working on. As a community of aspiring and successful entrepreneurs (and fans of entrepreneurship) attendees meet to help, learn, connect, mentor, share, and inspire.
The next LaunchUp Las Vegas event is Thursday, April 30, 2015 at Inspire Theatre in downtown Las Vegas. The event kicks off with a mixer and pizza sponsored by Downtown Project at Inspire's Wayfarer Bar, followed by a keynote presentation by LaunchUp founder Jeremy Hanks. During his talk, Hanks wants to talk about his perspective of being an entrepreneur, share some mistakes he has made, and share a few things he has learned.
"I want to answer some questions, try to be brutally honest, and try to do kick things off with some energy!" he said.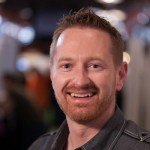 Hanks was working on his second startup Doba at the time he started LaunchUp.
"I was chatting with various people over a while about wishing we could do something more in our community," he explained. "I also just wanted a way to better scale my ability to give back and help startups rather than 1-1 mentoring. Then I was talking to a friend who had started a club at BYU called Web Startup Group. They had been experimenting with very specific formatting and timing of everything. Somehow, all that came together when President Obama gave a speech about the makers, and the doers of things, and I hatched everything up early the next morning. We think of it like Barn Raising. Getting the community together to help some early stage entrepreneurs in however we can."
Hanks says the audience at LaunchUp is critical because they provide feedback to the presenting companies during the company Q&A, and then afterwards during the Corner Dive networking.
"They share their interest and excitement with the presenting companies," he said. "The presenting companies also then share their awesome startups with them. And together, it becomes an awesome two-way highway of entrepreneurial energy and excitement."
The event in Las Vegas will feature 4 local startups presenting what they are working on.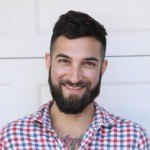 "I'll be talking about the podcast I co-host, Rocketship.fm, where over the past year we've talked to over 100 entrepreneurs from all over the world about growth, funding, startup life and everything in-between," said Michael Sacca, one of four startup presenters at the upcoming event.  "LaunchUp is the one event I always try to make it to. Every-time I learn about new projects being created here and it really feels like a community coming together to discuss and learn. I personally find events like LaunchUp more enriching than your average pitch event, as it helps to spotlight people in the community that are working on interesting projects and gives a platform for them to ask for help, beyond just looking to raise money."
Attend the next LaunchUp event in Las Vegas! Get details, see the startups presenting, and RSVP here.