The Internet of Things Evolution Expo comes to Caesars Palace from July 17th through July 20th, 2017, and we have some special deals just for VegasTech readers.
For those that might not be familiar with the term, Internet of Things (IoT) refers to all of those smart, networked devices that communicate and make your life easier.
A fridge that sends you a text when you're low on milk is part of IoT.
So are household lights that turn blue when it's going to be cold and flash when your stock price rises to a certain point.
IoT affects every industry, and as we continue to look for smarter and more efficient ways to manage our lives, IoT keeps expanding.


The Internet of Things Evolution Expo
The upcoming IoT Evolution event focuses on the ways that IoT affects enterprise and business operations, both now and in the future.
Some of the key conference features include:
The Battle of the Platforms in which enterprise-level IoT innovators compete to prove their thing is the best
Pre-conference workshops including the IoT developers workshop, IoT API hotlist, a connected home workshop, and more
An All-New Industrial IoT Conference presented in partnership with Industrial Internet Consortium, exploring the intersection of machine and smart data
The IoT Evolution All Conference Party on July 19th, which offers unique networking opportunities in a fun, relaxed atmosphere
Plus, there's definitely going to be a lot of really cool, techy stuff.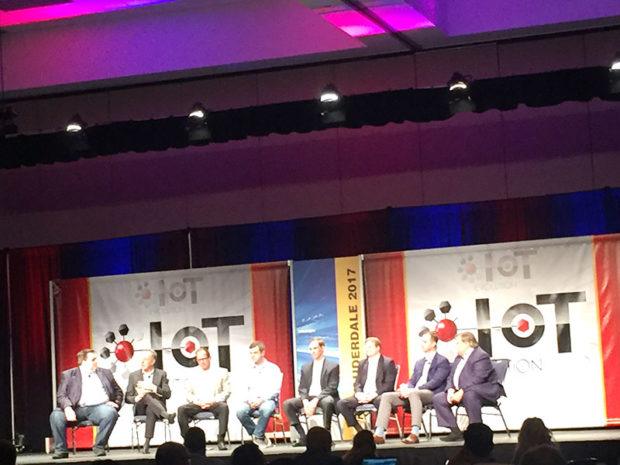 IoT Evolution Conference Tracks
To give you an idea of the kind of topics that speakers and presenters are going to cover, here are the 4 conference tracks.
IoTE Business Intelligence and Analytics
These talks are all about gathering data intelligently, and then figuring out what to do with it.
You'll learn about interesting and useful topics like predictive analysis, distribution networks, automation, fog computing and edge processing.
Smart Cities
This track is all about city-specific IoT networks, and how these things affect the humans in those smart cities.
Speakers address such topics as city planning, supply chain management, smart public transportation options, and building smart workforces.
Enterprise Operations
Where can IoT have the most impact?
The Enterprise Operations track is all about the ways that IoT impacts things like business operations, field services, and manufacturing.
Expect talks about IoT implementation, remote monitoring, management, and industry-specific IoT solutions.
IoT Innovation
If you're excited about the latest and greatest in IoT, these topics are for you.
Here, you'll get a glimpse at the newest tech, consumer creep, and IoT platforms that people are using now.
For normal registration, click here…
But read this next section first.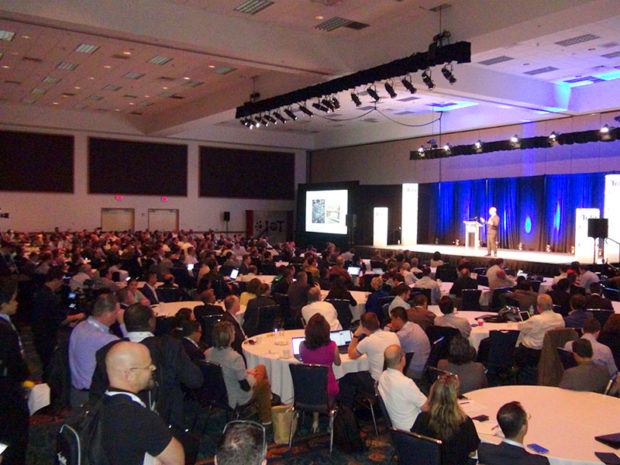 Exclusive IoT Evolution Deals for #VegasTech Readers
Our local Las Vegas Internet of Things Meetup group will hold a special, free event at the IoTE conference. With enough attendees, there are sponsorship opportunities, so RSVP soon.
You can register for a free expo pass here, which includes keynotes, exhibit hall access, networking receptions, and some free workshops, but it does not give you access to conference sessions or meals.
If you want full access, purchase a regular registration and use the discount code VGSTCH to get 20% off of your registration fee.
Don't say we never give you anything!