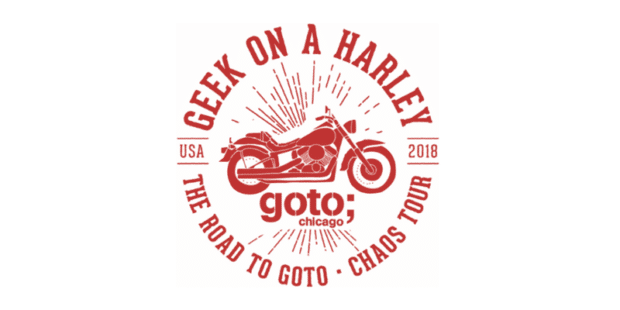 The Geek on a Harley, Russ Miles, is stopping in Las Vegas on April 3 from 6:30–8:30 p.m. He'll be presenting his ideas about chaos engineering, cloud native, and microservices along with other tech and engineering experts. Come meet Russ, hear about the latest developments in software engineering, and gather with a group of local techies.
The FREE event will be held at Work in Progress in downtown Las Vegas. Don't miss it! Register on the event page.
Russ Miles
Russ is the Geek on a Harley and CEO of ChaosEQ.io and he's making stops around the country on his way to GOTO Chicago 2018. At ChaosEQ.io he and his team work with companies to build commercial and open source products and work on their cloud native, microservice-based systems. He's also an international speaker and author of three books.
Check out the abstract for Russ's presentation below and register for FREE on the event page.
Abstract
Modern software systems are made up of many moving parts that can fail, that are then built on top of and integrated with systems that can also fail. Throw into this mix the need for these parts to be under the stress of constant change and improvement under the increasing pressures of the business to deliver more and faster, and building systems that are reliable enough to have confidence in is a real challenge.
Enter the discipline of Chaos Engineering. Chaos Engineering is specifically concerned with helping you build confidence in your complex and rapidly evolving applications so you can embrace and thrive on the inherent challenges of the approach.
In this talk, Russ Miles will show you how to discover weaknesses in your complex systems and learn how to overcome them using chaos engineering. Employing a host of real-world examples and using the free and open source Chaos Toolkit, Russ will demonstrate how you can use chaos engineering today to tame your systems and enable them to thrive.