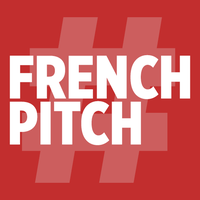 At International CES 2015, 66 of the over 200 startups present in Eureka Park will be French, a sign of the increasing importance of the FrenchTech movement and impact of international startups on the worldwide tech space.
On Monday, January 5, 2015, EPC Digital will host "#FrenchPitch: International Startup Networking Lunch" to connect the FrenchTech startups at CES and a group of American startups, investors, business development agencies and the press. The luncheon will be followed by a tour of the Downtown Project and discussions with local startups and business leaders.
"EPC Digital provides International digital strategy and business development services to French companies looking to develop in the US," said Ethan Pierse, Senior Partner at EPC Digital. "Everything from social media to content marketing, crowdfunding on Kickstarter and startup marketing. We also act as an intermediary to help these companies find trusted local partners (lawyers, accountants, investors, realtors, etc.) as they establish and develop their US-based activities."

Ethan Pierse has been working in digital strategy for 18 years with companies like Coca-Cola, HP, Lockheed Martin, Home Depot and British Petroleum. As a Las Vegas resident who lives in Paris, he says he has followed the transformation of Downtown Las Vegas and the VegasTech scene with interest over the past few years.
"My hope is to help create a bridge between Las Vegas entrepreneurs and startup resources and their counterparts in France. When I suggested putting together a tour of Downtown to the French startup delegation, there was a lot of feedback asking if there was a pitch event accessible to them during CES," he said. "Downtown Project and the Mayor's office were very receptive to the idea and it rapidly became an event."
As an American startup entrepreneur in Paris, Ethan Pierse says his focus today is on helping startups develop internationally, whether it's a French startup targeting the US, or American companies wanting to develop the francophone market.
"#FrenchPitch is our effort to help showcase the growing strength and quality of the French startup community. 66 out of the 200 startups at CES' Eureka Park this year are French. Most of the FrenchTech startups will eventually need to develop or partner in the US, so, for many, this event along with CES is the beginning of their American adventure."
At #FrenchPitch, 30 French startups and a number of those international startups will be given 60 second elevator pitches, followed by a networking lunch.
"The audience consists of various CES attendees, primarily journalists and investors, but open to anyone who would like to network with International startups," Ethan Pierse said. "The networking lunch will then be followed by a tour of the Downtown Project and meet and greets with local startups and entrepreneurs starting at 11:15am at Place on 7th, 115 N 7th Street in Downtown Las Vegas. MTV Group's Game One, a French TV tech/digital news channel, will be filming the event for a documentary on CES and FrenchTech."
Ethan Pierse encourages #VegasTech startup founders and community members to come to the event and show the French delegation the dynamic, promising and talented the tech community.
"This is an English-language event, but also a chance to dust-off that high school French," he said. "If you are a startup, this is your chance to network and open up the market of over 500 million French-speaking people in the world."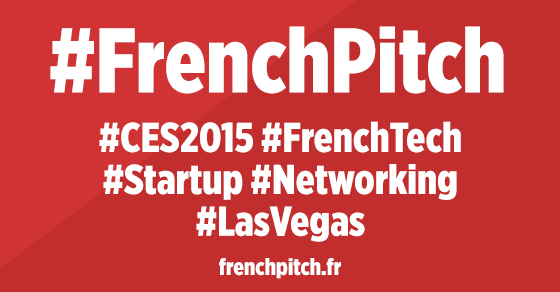 He also encourages the #VegasTech community to help him spread the word about the event and volunteer.
"Since this is a private, not-for-profit event, run by a small team, a few volunteers who'd like to help out with event management could make our life much easier," he said.
"There's been a lot of interest, both from the FrenchTech French government organization and in Vegas, to see a delegation of VegasTech people in France sometime in 2015 to discover the startup community of Paris," he continued. "If that interests you, we should talk. We'll be downtown starting on December 31st, so don't hesitate to let us know if you'd like to meet up and talk about the event or VegasTech."
Connect with Ethan Pierse on Twitter @EthanPierse for more information.