The Clark County School District (CCSD) in collaboration with the Las Vegas Global Economic Alliance (LVGEA) is proud to present the Futuready Industry Tours, a series of industry-specific tours connecting local industry with Southern Nevada's future workforce.  These 90-minute tours provide industry leaders with an opportunity to connect with our local CCSD Magnet Schools and Career and Technical Academies to learn first-hand how our students are preparing for the workforce and to forge partnerships with the schools.
The LVGEA team says the Futuready Industry Tours are all about connecting entrepreneurs and local business-people with students enrolled in programs relevant to those businesses.
Futuready Industry Tours came about via informal conversations between the Clark County School District (CCSD) and the Las Vegas Global Economic Alliance (LVGEA). As the largest school district and largest economic development organization in Nevada, CCSD and LVGEA have a mutual interest.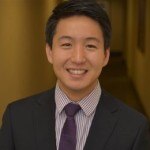 "We at the LVGEA know that the No. 1 concern of high-value companies is finding the right people to hire," explained Andrew Doughman, LVGEA Communications Director. "At the school district, their major concern is ensuring that students are graduating prepared for the workforce or prepared for further education in a college or university. So we really need that alignment between industry and schools."
Out of those conversations, the two groups decided to host a series of industry-specific tours in hopes that people employed at businesses can meet administrators, teachers, and students to learn about programs that are training their future workforce.
The next Futuready Industry Tour is taking place on Tuesday, November 10, 2015 from 8:30 – 10:30 a.m. at Southwest Career and Technical Academy. CCSD and LVGEA are inviting companies interested in computer science/programming as well as robotics to meet students enrolled in robotics and computer science programs at Southwest Career & Technical Academy.
"Southwest Career and Technical Academy is one of several great career & technical academies in the Clark County School District," said Doughman. "It's been a convenient tour location for us in the past, and it continues to be a great venue for us to showcase all of the great programs within our local schools. There will be staff on-hand from all over the district; this just happens to be a good location for the tour."
CCSD and LVGEA are hoping that industry professionals have a chance to connect with students, staff, and administrators in a meaningful way at this event.
"Are there opportunities to mentor a student? Are there opportunities to host a student as an intern, or even employ a student? Can a teacher and business connect for a guest lecture or field trip to that business?" said Doughman. "The more we can align smart, talented students with what's going on today in our industries, the better off our whole community will be. That's especially relevant for industries that are quickly evolving; what we want to avoid is having students graduate with skills that are no longer relevant."
This event is free and open to the public. #VegasTech community members can get involved by attending the event on November 10, 2015 and by reaching out to the Magnet Schools to learn more about partnerships and how to get involved with students interested in careers in technology.
Those interested in attending the event can RSVP here.