What's the best Las Vegas event for entrepreneurs? 
As mentioned in a previous article found here, Startup Vegas offers an incredible opportunity for new entrepreneurs to get their ideas off the ground by presenting their startups to an interested audience.
While Startup Vegas offers many valuable resources, the event mentioned above is known as LevelUp.
In this article, I want to take a deep dive into LevelUp to show you just how valuable this Las Vegas event can be for you and your business.
LevelUp Your Business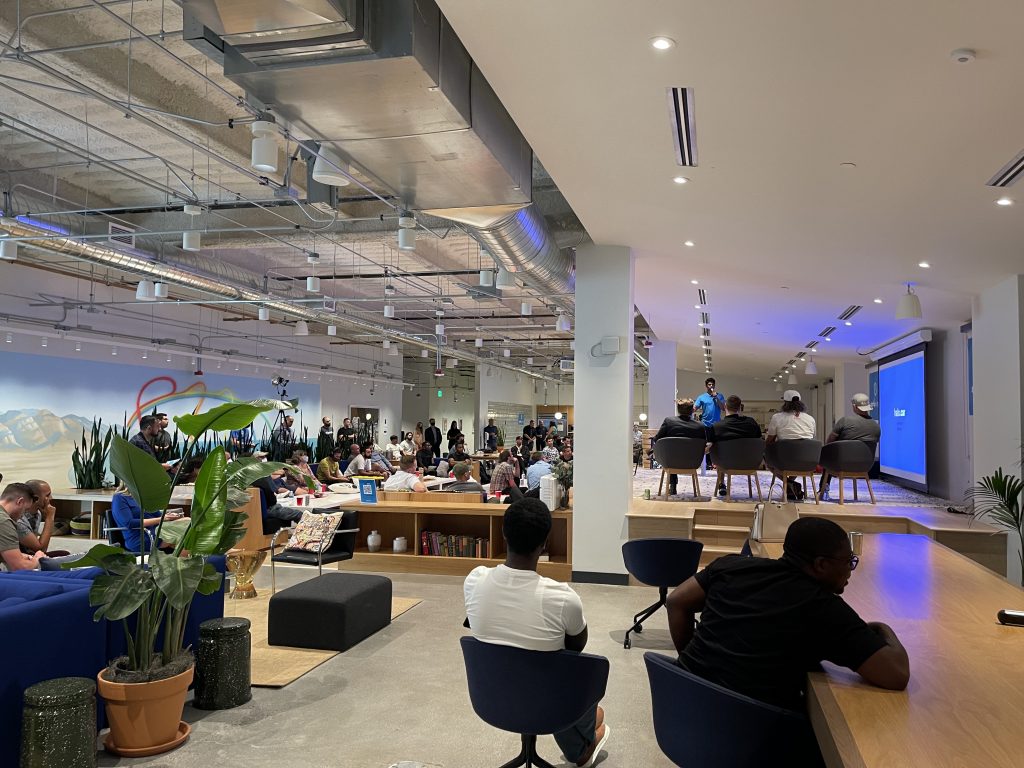 Ever watched Shark Tank?
Startup Vegas' LevelUp events mimic the same scenario, where entrepreneurs walk onto a stage to pitch their ideas to a panel of judges, but event also has a live audience to go along with it.
Pitching your company and getting feedback from a panel of investors, exited founders, and other industry experts is an incredible opportunity, but then getting to hear from potential customers or users really takes the experience to the next level.
To achieve this goal, LevelUp is organized so startup founders have time afterward to connect with interested audience members, possible finding investors, advisors, users, or even team members. The whole night is aimed to take your idea to the next level.
I'll explain in more detail how the events are organized now.
Pitch at LevelUp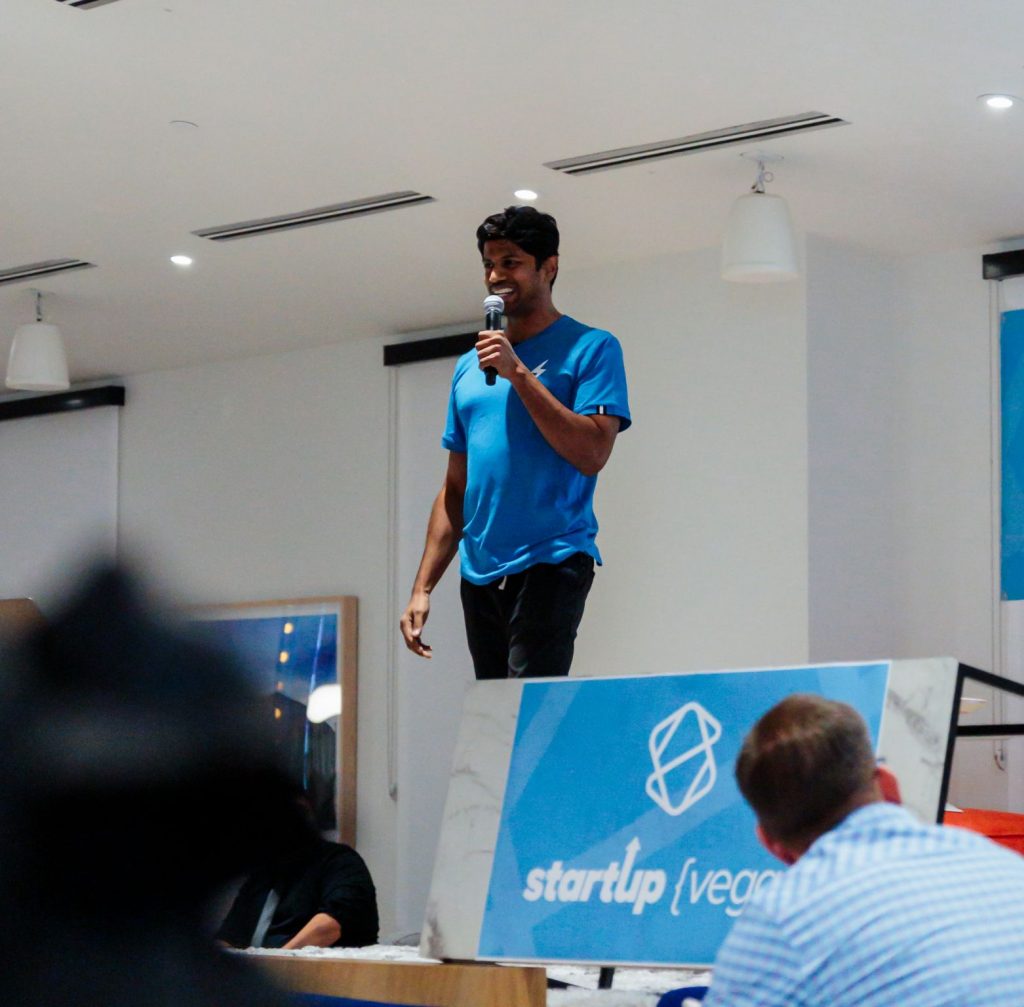 If a member is interested in participating in LevelUp, they send in their company's overview and pitch deck to the StartUp Vegas team.
If you happen to be an interested member yourself, feel free to contact the StartUp Vegas team at Contact • StartUp Vegas with your overview and pitch deck.
LevelUp starts with networking, audience members can make themselves at home by grabbing food and beverages at the kitchen area before presentations begin.
Presentations will run for about an hour. Each founder is given 5-7 minutes to present their business to a group of panelists and audience members.
Panelists get the chance to ask questions, request more information, and dig into the business while giving feedback and actionable suggestions for the founder.
Then the audience gets a chance to participate in the feedback process and share their initial thoughts. Giving the founder an opportunity to hear from both audience types with immediate feedback.
After the presentations are over, panelists and presenters join the networking and the rest of the evening is dedicated to connecting with each other, including investors with founders, founders with potential customers. The possibilities are endless.
Pitch Your Idea To An Audience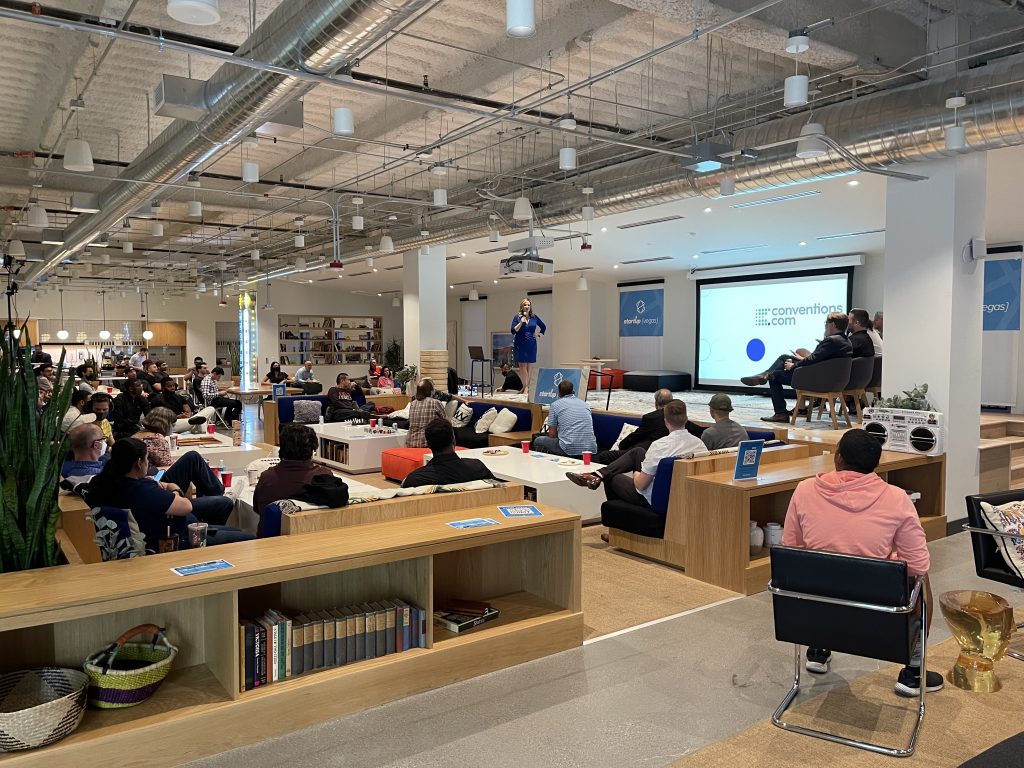 Like I have mentioned above, the beauty of this event is that you are presenting to a wide group of people who can give you immediate feedback on your idea.
LevelUp is a free event open to anyone interested, so the audience will be a wide variety of people and perspectives.
Although it is a Las Vegas event, dozens of startup founders from all over the country are traveling to attend this event.
Find Investors, Customers, And Team Members.
Because the audience mentioned above is a diverse pool of people, it is very easy to find the resources you are looking for.
Many of the attendees are experienced entrepreneurs themselves or are looking to join a new startup they believe in.
Either way, you will find very skilled and deeply connected business professionals to help you grow your company.
The event is located in the heart of Town Square, so it is very easy to find potential customers as the office is in proximity to high traffic.
Raise Capital
Here is a quick overview of the panelists at LevelUp:
Daniel Steele–Management Board Member of Rebel Venture Fund 
Marco Benvenuti – Cofounder/Chief Analytics & Product Officer of Duetto
Daniel Corliss – Venture Capitalist/Health Plan Executive
Piotr Tomasik – CTO of Influential, Co-Founder of Startup Vegas
This list will change from time to time, but it will always be composed of people who are in a position to give you the proper funding and mentorship you need to reach your potential.
Broadcast Your Business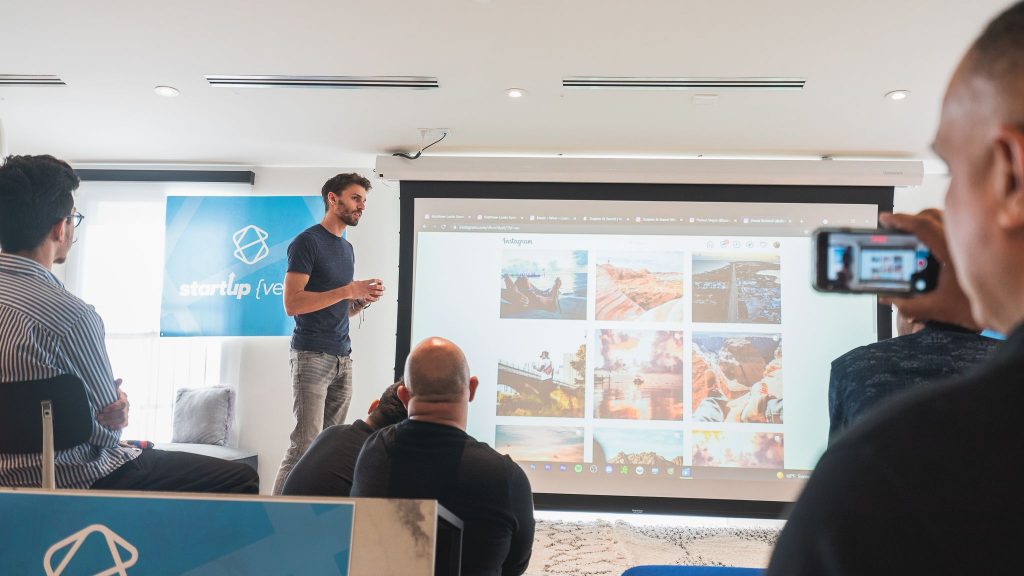 Not only will you be able to pitch your idea to a live audience and panelists, but your presentation will also be recorded by team members who help operate the events.
Of course, this only occurs with your approval, but Startup Vegas allows you to gain even more exposure online by creating video content of your performance.
Event Details
The next LevelUp event will be held on Monday, November 8th at WeWork Office Space in Town Square and will take place from 6 pm to 8:30 pm PST.
As of now, Startup Vegas' events occur monthly, but are not on a fixed schedule, meaning that the LevelUp event in December will not fall on the 8th.
This Las Vegas event is located on the third floor, and all food and beverages available are free of charge.
Conclusion
Although the city is quickly becoming one of the top locations for startup businesses, it is very difficult to find a Las Vegas event that brings this innovative community together.
Startup Vegas aims to provide as many resources to budding entrepreneurs to expand the ever-growing startup ecosystem present in Las Vegas.
LevelUp is just one of the many resources that the organization provides for you to gain access to investors, customers, technical team members, digital marketers, and more.
This truly is the place you want to be if you are serious about being a part of the Vegas tech ecosystem or taking your business to the next level.
Want To Share Your Startup?
Contact us or leave a comment below to be featured in our next blog post.