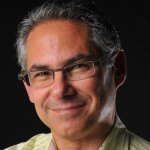 Jeffrey C. Robbins is President of AngelPolleNation. He started this Twin Cities networking organization to further awareness, communication, and education among solo investors, informal investment clubs and formal angel investment groups. For over 25 years, he has represented entrepreneurs who start and grow new technology-based enterprises, as well as representing angel and venture investors who target those companies.
"I'm a Minnesotan, born and bred," said Robbins. "I've devoted 30+ years of my legal career to helping tech entrepreneurs and the investors who target their companies, mostly in Minnesota."
"In the heart of the recession five years ago, I was shocked as to how angel investment in early stage companies had literally disappeared in the face of the economic downturn," he continued. "My concern was the long-term impact on job growth for Minnesota. I looked around and I saw how many different support groups there were in town for the entrepreneur.  And then I thought about the other side of the table, the investors.  There was nothing to bring them together."
As a result of seeing this void in the ecosystem, Robbins started a quarterly networking group for investors called AngelPolleNation.
"I'm proud to say that I think our initiative has helped connect young Twin Cities companies to investors and create jobs for Minnesota," he said. "This past year, I decided that I wanted to start developing business relationships in Las Vegas. I wanted to find a community with an emerging tech scene that was underserved by lawyers who do what it is I do.  Last July, I began a monthly pilgrimage to Las Vegas to network in the tech and investor community.  And here we are now, 7 months later, and I've decided that Las Vegas will be the home of Chapter No. 2 of AngelPolleNation."
Robbins says UNLV, VegasTechFund, and accounting firm WSRP have each agreed to cover expense with his law firm to help put on quarterly AngelPolleNation events in Las Vegas.
"These partners also are helping to corral investors to the event and have made suggestions about potential presenting companies," explained Robbins. "We are hosting the first AngelPolleNation Las Vegas event at Bali Hai Golf Club because while tech entrepreneurs are happy to meet anywhere, the investors frankly appreciate a bit of pampering.  We will have good food and beverage to encourage the important networking among investors and the three invited entrepreneurs at each event."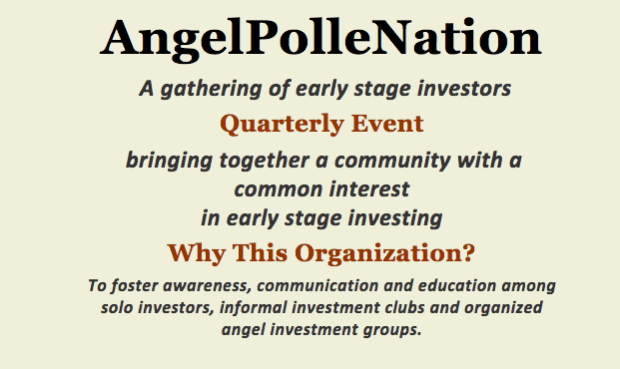 Robbins says AngelPolleNation Las Vegas events will always feature an education segment and presentations from three Nevada-based, early-stage companies.
"For our first event, UNLV's new director of the Center for Entrepreneurship, Leith Martin, is going to share some exciting news," he said. "Our first speaker will be Joy Lindsay, an active tech investor from Minnesota who formerly was a senior tech officer and shareholder of West Publishing Company when it sold to Thomson Reuters.  Joy was our inaugural speaker at APN Twin Cities five years ago. I don't share in advance who the presenting companies will be.  It's part of the mystique of AngelPolleNation.  You have to show up to find out who is presenting."
For those interested in presenting at upcoming AngelPolleNation Las Vegas events, Robbins shared the criteria he uses to evaluate prospective presenters:
The company has a product or service developed at least to a prototype level.
The company has its first paying clients, or at least several beta customers. "Angel investors like to know that there are, or at least there is the potential for, paying customers," he advises.
The company is seeking to raise an amount that Robbins thinks angel investors can rally around, which he finds is typically $500,000 to $1.5 million.
The company can tell its story in eight minutes. "That's what each presenting company gets, with no Q&A interruptions," he says.
"The company's business turns my crank," he says. "After 30+ years of doing this, I have some intuitive sense of what makes a good story for investors."
Robbins says the Las Vegas tech and angel communities are notably smaller than he thought they would be. He has noticed that in the Las Vegas investor community, Vegas Valley Angels and NV Angels are no longer active.  "These were terrific initiatives that, for various reasons, haven't survived," he noted.
"I recently attended the pitch night for The Mill's second cohort class," Robbins continued. "I'd estimate that there were 150 attendees.  In comparison, while I am in Las Vegas for the first AngelPolleNation event, MinneDemo will go on back in Minneapolis.  That pitch night will attract over 1,000 attendees.  There's just so many more start-up companies, software developers, incubators (I'm told almost 50) and investors back in the tundra than in sunny Las Vegas."
When it comes to the startup ecosystem in Las Vegas, Robbins says a lot of dots need to be re-connected.  "And then, new dots need forming," he added.
To get the ball rolling, Robbins says he has been reaching out to Minnesotans who've relocated to Las Vegas to invited them to get involved with the startup ecosystem.
"I've started the conversation with angel groups outside of Las Vegas to come and start paying attention to what Las Vegas' entrepreneurs have to offer," he explained.  "And I hope in the future to invite the best of Las Vegas to come out to Minnesota to present to its investors, who increasingly are looking out of state for good investment opportunities. I am on the constant lookout for new investors and those who want to learn about angel investing.  I encourage the community to reach out and share names of those we can invite to events to broaden the base."

Those interested in being part of AngelPolleNation can reach Robbins at [email protected]. "I make it a point to meet up in person with companies and investors each month," he says.
Learn more about AngelPolleNation's first event in Las Vegas here. Tickets are $40.00.