The Innevation Center is a 65,000-square-foot collaborative workspace and community event venue driving Nevada's new "innevation" economy. The space was donated to the community by Switch Founder and CEO Rob Roy.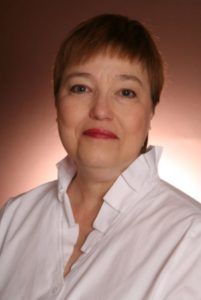 Each month, the team at The Innevation Center host the CommunityCation Luncheon where they welcome the #VegasTech community into their space to enjoy lunch and gain inspiration from a community member. In August 2016, the speaker is Dr. Janet Runge.
For years, Dr. Runge has been fostering innovation and entrepreneurship at University of Nevada Las Vegas.  She is the founder, architect, and coordinator of the school's undergraduate four-year scholarship Global Entrepreneurship Experience and Founder of the UNLV Center for Entrepreneurship.
"Our team originally met Dr. Runge during the preparation and planning of TEDxUNLV's live stream event at Innevation. Janet is well known not only at UNLV, but throughout the entire community," said Nicole Hauser, Media & Event Manager at The Innevation Center. "She is the founder of UNLV's Global Entrepreneurship Experience and founder of the UNLV Center for Entrepreneurship; basically a perfect fit for Innevation!"
She is a pioneer in creating challenging and unconventional ways for UNLV students to channel their entrepreneurial spirit.
"My topic for the August CommunityCation is Individual Creativity and Team Innovation. Specifically, I will talk about why it matters to organizations and how to foster and grow both," said Dr. Runge. "One of the lessons I try to hit home is that "what got you here is not going to be what moves you forward." We live in dynamic times and companies that stand still find themselves left behind. One of the most valuable resources a firm can harness is the creativity of its people and their capacity to work together to find new processes, products or services, or markets that create value for its stakeholders. The session will be interactive and I think members of any organization will find something to take away from it."


"Constant promotion from our #VegasTech community is always welcomed and appreciated!" said Hauser when asked how the community can help make this event series a success. "We also love to receive recommendations from the community on who they would like to see as our next speaker."
This community event will be catered by Dickeys BBQ and will be held at The Innevation Center on Friday August 26, 2016 from 11:30am – 1:00pm. Register here!