Startup Grind is a global startup community designed to educate, inspire, and connect entrepreneurs. It is powered by Google for Entrepreneurs.
All across the world, Startup Grinds events are hosted monthly. In fact, the organization has a presence in more than 200 cities and 85 countries.  Events attract successful local founders, innovators, educators and investors who share personal stories and lessons learned on the road to building great companies.



The Startup Grind Las Vegas chapter was started in 2013 by Michael Terpin. After a hiatus for part of 2015, the organizing team is excited to be back. The organizers say they have a great respect for the Las Vegas startup community, and wanted to foster partnerships in the tech industry locally. There have been more than 20 Startup Grind events over the years in Las Vegas.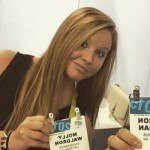 "Startup Grind is a global entrepreneur community with chapters in 85 countries," said Molly Waldron, Startup Grind Las Vegas Organizer. "We bring together entrepreneurs for networking and discussion, with each event featuring a "fireside chat" with a speaker who shares his/her experiences and insights. Past speakers have included founders, investors, and consultants, all with unique perspectives on achieving success in the startup world."
Warren Whitlock, Startup Grind Las Vegas Co-Director, adds that he sees Startup Grind as an extraordinary opportunity to get to know founders and entrepreneurs in a small group setting and learn from a speaker. "When we get a speaker like Halsey Minor, who has succeeded so well for so long, it's an inspiration meeting I'd never miss," he said.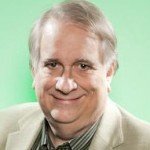 "#VegasTech's great strength is community. Startup Grind has a great program and we appreciate being including in sharing, and the strong support of regular attendees. Please tell your friends, then come join us and meeting other founders, investors and supporters."
The April Startup Grind Las Vegas event will be held at The Iron Yard in downtown Las Vegas on April 18, 2016.
"With its focus on tech education, The Iron Yard is a natural fit for Startup Grind and we're excited to connect with the students and leaders there," said Waldron.
"Our Co-Director Michael Terpin has an excellent business relationship with this month's speaker Halsey Minor, so he reached out to him knowing that Halsey will be in Las Vegas during NAB," she continued.
An Internet and tech pioneer, Halsey Minor was a key player in the digital publishing revolution. In 1993, he founded CNET Networks, the first comprehensive consumer-facing technology content publisher and one of the most-visited and trusted technology information resources in the world. Halsey led CNET to become a NASDAQ 100 company. CNET was acquired by CBS Corporation in 2008 for $1.8 billion.
"One of Halsey's current projects is Voxelus, a platform that makes it possible for anyone to create, share and play virtual reality games and experiences without coding," explained Waldron. "We're excited to have such a pioneer in the tech world join us for this Startup Grind event."
In 2015, Minor founded Voxelus, a platform that allows anyone, anywhere to create, share and play virtual reality games and experiences without writing a single line of code. Starting January 2016, Uphold connected to the Voxel blockchain (Voxchain), which means that VOX can be transferred between external VOX wallets and Uphold wallets, as well as being convertible from all other currencies supported by Uphold.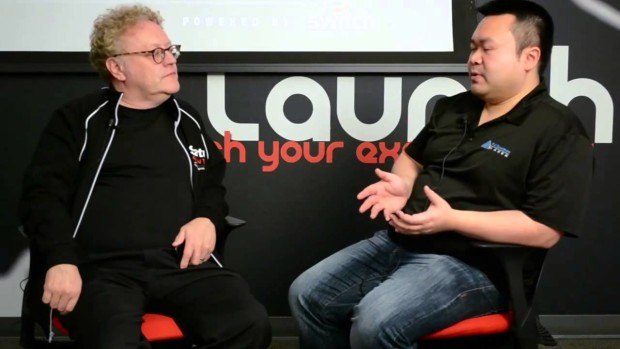 "We're always looking for new venue spaces for our events," said Waldron. "If you're willing to open up your space for about 60-70 Vegas entrepreneurs and business leaders on a weeknight, we'd love to hear from you. We're also looking for food and beverage sponsors for Startup Grind events. We'd ideally love to partner with local restaurant owners so that we can highlight their businesses while feeding our Startup Grind guests. If you're interested in venue, food/beverage, or additional sponsorship opportunities, let's talk! You can email me at [email protected]."