Vegas GiveCamp is a hack-a-thon for charity where tech experts come together to build powerful apps, websites, and marketing solutions for local Las Vegas non-profits over a 3 day action-packed weekend.
In 2013, Vegas GiveCamp selected 18 local charities and signed up 50 volunteers to help build a better community and help change lives! The estimated value of time and talent being donated exceeds $100,000, according to Vegas GiveCamp organizers Owen Carver and Steve Wainstead.
This year, the event is back and happening August 8-10, 2014 at The Innevation Center.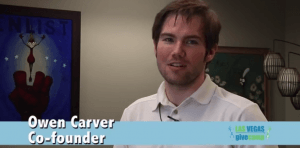 "The original idea for Vegas GiveCamp was spawned during a downtown meetup group designed specifically to solve the following challenge, "How do we get the #VegasTech & DTLV community more involved and connected with the rest of Las Vegas around a project that can benefit everyone in the Valley?" And Vegas GiveCamp is the perfect answer to this challenge," said co-founder Owen Carver. "It serves every community in Vegas by serving as many non-profits as possible."
"Last year we had over 100 people involved, including 50 designers developers & marketing experts, 32 sponsors, 12 volunteer organizers, and 17 local non-profits," he continued. "Some of the charities included Green Our Planet, Project Angel Faces, Paralyzed Veterans of Nevada, Co-Lab, KNPR, Smiles for Survivors, and more. In total we provided over $100,000 in free tech services over the weekend in the form of websites, database apps, and social media training."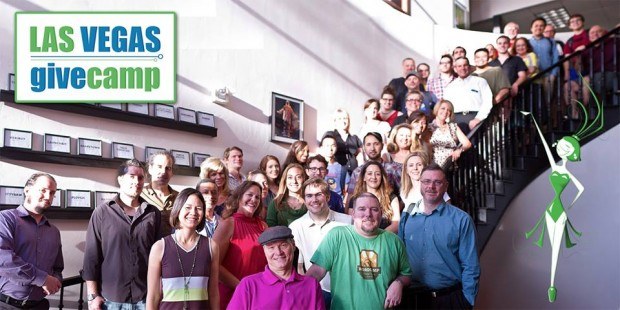 Owen Carver encourages #VegasTech community members to join in on the fun because when you work on a project at Vegas GiveCamp your code can actually help save lives.
"You get to meet awesome local non-profits, and build new potential client relationships participants sponsors or charities, as well as network with other folks passionate about actually making the world a better place with their skills," he said. "Plus you get a ton of free food, swag, and possibly prizes!"
Non-profits can get involved by visiting the event website here and applying by June 30th to be involved. In addition, the Vegas GiveCamp team could use the non-profits help in spreading the word to as many other local non-profits as possible.
"Our biggest sponsor is All in Web Pro which built the event website and provides on-going design, administration, and funding to make the event possible," Owen Carver said. "Our venue hosts, Work In Progress and Innevation, deserve a lot of credit too. Palamino DB paid for t-shirts last year and our many food sponsors, Ciara of Green Our Planet, and a big list of other companies that stepped up and provided prizes, snacks, swag, and other treats for our participants. Every sponsor is highlighted on the website and at the event."

About GiveCamp: GiveCamp is a weekend-long event where software developers, designers, and database administrators donate their time to create custom software for non-profit organizations. This custom software could be a new website for the nonprofit organization, a small data-collection application to keep track of members, or a application for the Red Cross that automatically emails a blood donor three months after they've donated blood to remind them that they are now eligible to donate again. The only limitation is that the project should be scoped to be able to be completed in a weekend.