The first Collision Conference was held in The Western Hotel in the heart of the Downtown Project in Las Vegas on May 13 and 14, 2014. It was attended by 1,500 attendees, 150 startups and 60 speakers including Tony Hawk, Phil Libin, and Tony Hsieh.
The organizers of The Summit organized the event. The Summit is Europe's largest tech event also known as "Davos for geeks." Founded in 2010 the event will host 20,000 attendees Dublin this year. with over 75 percent of those attendees coming from overseas.
Below are 11 takeaways for startup founders from the Speaker Tent at the event:
#1 – Hiring & Firing: Lessons Learnt with Keith Rabois & Jonathan Krim. The best way to recruit new talent is to sell them on your mission, not economics. People in companies fail for two reasons: lack of skill and lack of motivation. Lack of motivation, you can correct with strong culture.
#2 – Building a Startup in Stressful Times – Mark Suster.  "It sounds like your competitors are crushing it, and you feel bad you can't ship a product. You're looking in the mirror thinking you don't look so good. Realize press releases are just you seeing them in their tux," said Mark Suster, BothSidesOfTheTable.com. He recommends taking 50 coffee meetings, one per week, in the next year. "If you can commit to one 45 minute meeting each week where you meaningfully connect with another person, you now have a network of 50 in a year," he says.
#3 – Taking Note: The Future of Now with Phil Libin & Jessica Lessin.  "It was one of my most unpleasant days. But he was right," said Phil Libin, CEO of Evernote, about a recent vital online criticism of the product.
#4 – The Devil's In The Details: From Idea to Exit with Aaron Patzer & Rob Coneybeer. When you're in a startup (even Mint.com), you always feel like you're 3 months away from failure. Keep in mind that valuation is kind of a bullsh*t art. You say the wrong thing and $10M is down the drain. Say the right thing and it's a new car.
#5 – A Life Less Ordinary with Chamath Palihapitiya and Evelyn Rusli. When you look back at the great companies out of Silicon Valley, the founders didn't fit into a checklist of success. We've put in those checkboxes (How much have you raised? How many followers do you have on Angel List?)  If venture capitalists aren't forced to start thinking out of the box, some of these amazing startups won't get funded. We need to make it ok for startups to be different. When we see what's happening in downtown Las Vegas, the next great company may come from here, which should scare venture capitalists that they might miss it.
#6 – The Role of the #COO with Keith Rabois, Ryan Graves and Marcus Segal.  Although smaller startups might not have a need for a COO, if the CEO finds half of their schedule is booked going into a week, executive support might be needed. It's important for the CEO to have time for serendipitous interactions. Process doesn't have to be the enemy of creativity. Great company culture is the best process, by far.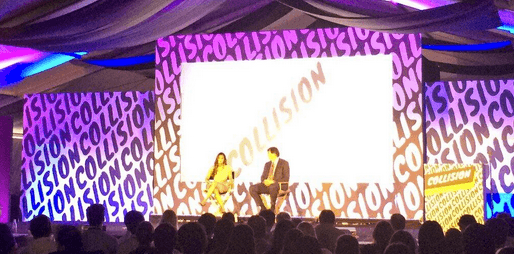 #7 – The Entrepreneurial Gene with Tim Draper and Evelyn Rusli. Angels, founder groups, and Kickstarter are changing the landscape of venture capital. "Anyone can be a VC, it's not hard. It's like what used to be the news. Now, anyone can write. It's been democratized and that's where venture capital is going," said Tim Draper, Founder Partner of DFJ. "It's important for VCs to have a good plan on where they want to go. Draper University is a strategic advantage. It's been a great success. We've created unique deal flow."
#8 – Y Combinate? – Sam Altman & Laurie Segall. It's not the smartest person in the room, it's the most determined. Y Combinator aims to help founders get more determined over time. The investment team at Y Combinator has to fall in love with both the idea and the team. Because they are looking for outliers,  if any one partner is a strong 'yes', the startup gets funded.
#9 – The Destiny of Data with Ryan Holmes, Rob Bailey and Kurt Wagner. "The holy grail is to push free messages and see how they perform, and then amplify the content that works. Identify the snowball for the avalanche of vitality," said Hootsuite CEO Ryan Holmes.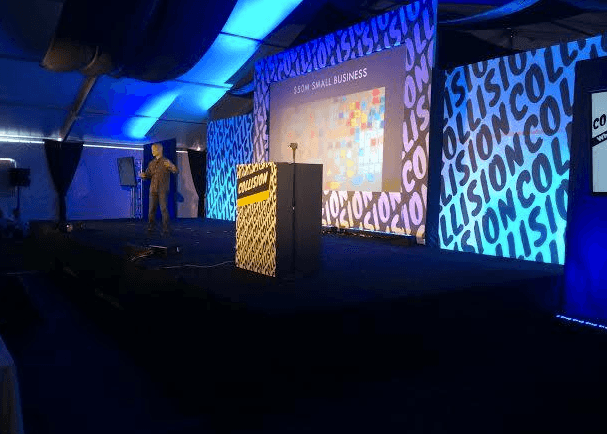 #10 – Voices of #Vegas with Mayor of Las Vegas Carolyn Goodman & former Mayor of Las Vegas Oscar B. Goodman. "When you're talking to young people in Las Vegas, they are talking about downtown. It's a community. It's a place to collide and have coffee together," said Mayor of Las Vegas Carolyn Goodman.
#11 – Downtown Project – Tony Hsieh. "If we can do it here, maybe we can inspire other cities in the world. If we can do it in the place least likely to succeed, downtown Las Vegas, we can do it other places too," said Tony Hsieh, CEO of Zappos.