Wedgies.com, a software-as-a-service (SaaS) venture to redefine the survey market by transforming the way poll data is collected, announced today a $700 thousand Seed financing, which brings the total funding raised to more than $1.2 mm. Greycroft, a leading early-stage venture capital firm, led the round with participation from Tony Hsieh's VegasTechFund, KBS+ Ventures, and Battle Born Ventures.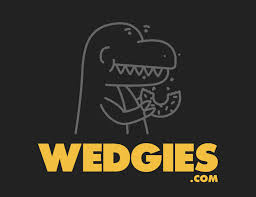 Wedgies has seen tremendous growth in the past 12 months—powering polling across 10 million pages and 2 million voters a month for national publications like USA Today, The Wall Street Journal, Engadget and The Weather Channel. The founding team consists of top talent in developer tools and community management with experience that includes Zappos.com, Overstock.com, Backcountry.com, and SXSW.
"We spent the last year building a product to change the way survey creators engage respondents and voters through social polling," says Co-founder and CEO, Porter Haney. "In that time, we've seen some incredible impacts from Wedgies. For instance, when The Wall Street Journal gathered ratings of President Obama's speeches with our polls and when the The Weather Channel utilized Wedges to name this season's winter storms."
Often traditional survey companies rely on telephone calls and email lists to distribute their surveys. Wedgies has brought survey technology squarely into the 21st century by collecting survey responses where the audience is: social media.
Wedgies relationship with Greycroft Partners started with a connection between Haney and Greycroft's Venture Partner, Alan Gould. Gould has previous experiences in the survey industry through former executive positions at IAG and Nielsen and now as CEO of uSamp/Instant.ly. His impressive experience will help guide Wedgies as it continues along its path of phenomenal growth.
Publishers are continuing to identify creative approaches that enable the audience to interact with editorial content.
"Wedgies powers an exceptionally intuitive way for users to interact with and respond to content, particularly on mobile devices. This in turn generates real time, data driven insights for marketers, as well as considerable value for publishers in the form of qualified traffic. For us it's a win-win," said Josh Engroff, Managing Partner of KBS+ Ventures.
"Wedgies is poised to help media companies engage their readers through polls and help them replace hard to manage tools like comments," said Co-founder and CTO, Jimmy Jacobson.  "Not every reader has a comment, but every reader has an opinion they can express in a poll."

About Wedgies: Wedgies is a digital survey platform that gives media, journalists, and brands in-line survey capabilities inside social media, websites, and apps. With this tool, users can collect millions of opinions from their readers and users. Wedgies is the leading social survey platform that enables publishers to collect survey respondents directly within social media streams. Wedgies, a part of Tony Hsieh's Las Vegas' Downtown Project and is backed by an all-star list of angels and investors including Greycroft, the Vegas Tech Fund, KBS+ Ventures, Battle Born Ventures, Twilio, 500 Startups and SV Angel.