Las Vegas startup Influential is the only mobile-first influencer platform with the most engaged influencers on Twitter, Instagram, Vine, and Snapchat connected via the team's patent-pending app.
Influential is expanding and they are seeking new talent to help fuel the growth of the startup.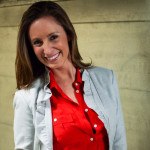 "Ever since the recent press in Forbes and Venture Beat, we have gained momentum with investors and capital," said Samantha Cunningham, VP of Talent Acquisition at Influential. "In the past 6 months we have hired 10 people in Las Vegas. Our goal for 2016 is to double our Las Vegas team, West Hollywood team and open our New York City office. We are currently around 30 people total."
This startup was also recently featured on the front page of INC for their partnership with the United Nations. As the world came together to recognize the International Day of Peace, the Influential team was tasked with making sure that the day's message of peace reached the world's young people. The #ForgiveForPeace campaign trended in 14 countries, #2 in the United States, and reached over 1 Billion impressions on Twitter and Instagram.
The team is hiring Sr. Software Engineers, Jr. Programmers, Front End/UX Engineer, a Mobile iOS Developer, Data Scientist, Tech Support, Office Assistants, Affiliate Marketing Representatives and Campaign Managers. View a full list of openings here.
"At Influential we have a close knit team working on a stack consisting mainly of NodeJS, ExpressJS, Objective C, and React," explained Cunningham. "Our day to day tasks include maintaining our industry leading platform as well as various R&D efforts to stay ahead of the competition. We have launched our dashboard and app, which has increased hiring all around, especially in software. Our business development team has grown our brand relationships, which has in turn increased Influencer demand for our campaigns."
To attract the rights minds to the team, Influential has put a focus on great employee benefits for team members in their loft office in downtown Las Vegas:
Competitive compensation packages and stock options.
Your dream Apple workstation.
100% health and dental benefits for you and your dependents.
Bike friendly location from downtown Las Vegas.
Employer paid parking.
Awesome book bags/computer bags
Company cell phone
Penthouse office overlooking the Las Vegas Strip
Downtown Las Vegas culture
"We are fun, nimble, have open office spaces in all of our locations, free food and drinks, parties, karaoke, company outings, and more," said Cunningham. "We work hard and play hard together. We all really try to work well together, bring fun into our work, hire people we enjoy spending time with (including outside of work) and do twice a month outings together and/or pizza and beer parties."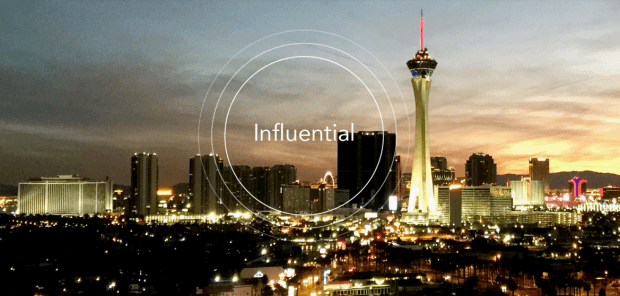 With growth as a company focus comes challenges with scaling while maintaining company culture. Cunningham says the team always has open candor and dialogue with Influential employees and encourage communication with direct reports and peers.
When it comes to tools to stay organized, the team uses Trello for time and project management, Slack for in-office communication, Pivital for the development team, and Google Docs.
"These programs help us organizationally communicate well with one another," said Cunningham. "Another huge thing, culturally, from a business perspective is our 'daily standups'. We meet every morning to go over objectives for the day and accomplishments from the previous work day. Our executive team also holds in office meetings (with of course food, snacks and beverages) to keep the teams update to date on our app, the dashboard, current campaigns, investor relations, hiring needs and new hire introductions, policy and procedural information, upcoming partnerships and presentations, development updates (product roadmap), metrics, etc."
When it comes to recruiting for startup talent in Las Vegas, Cunningham suggests fellow startups begin with working on building their network. She suggests that if you are not from Las Vegas, get involved.
"Always have your cards, volunteer at Tech Events, meet other entrepreneurs, attend meetup events, the podcast, drink at our local watering holes, walk around downtown, go to Switch and The Innevation Center, take a tour of Zappos. Build your #VegasTech and #DTLV network!"
"All of us at Influential have a wide network from city to city, but especially in Vegas," she continued. "Our executive members and a lot of our team went to UNLV, have worked in Las Vegas for years with strong roots to our city. For me personally, I have been in recruitment for the past 8 years, 4 of those in Las Vegas specializing in Technology, Gaming and Executive Search."
Cunningham points to tools she uses to help with the recruitment process:
WayUp for recent college graduates
Linkedin Recruiter
Careerbuilder for candidate searching and their amazing portals
ZipRecruiter for posting
college career fairs
"We have not had any trouble finding talent but we are here to help any other Vegas Tech firms grow," she said. Feel free to reach out! Do not be afraid to ask friends for referrals, always be networking and smile – it gets you a long way."
View opening at Influential, and learn more about the company, here.