Local #VegasTech startup Stable Technologies is launching a Kickstarter campaign on Tuesday November 4, 2014 for GameTime, the world's first platform agnostic gaming session scheduler.
GameTime is an app that lets gamers see who is playing what game, regardless of the platform (Xbox One, Playstation 3, PC, etc.). Currently, there is no standard solution for organizing raids and gaming sessions. Today, organizers are forced to wrangle email, forum posts, game specific tools, and text messages to try and connect players. GameTime has been generating buzz in gaming communities on Reddit and Twitter.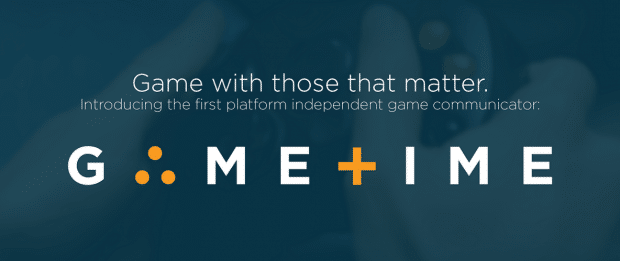 "I had the simple idea for a tool that allowed gamers to bridge the divide between gaming platforms," said Stable Technologies Partner and GameTime Product Manager Brian Beckman. "The Stable Technologies team took ownership of that seed idea, turned it into something way better, and then made it."
Many games and platforms have companion apps, but users need to actively look up each in order to get a full view of who is playing what. With GameTime, users actively and passively receive information that helps them coordinate with friends in a single place.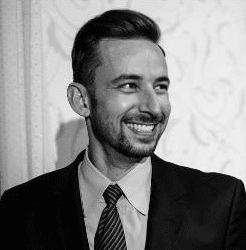 "Stable Technologies is a partnership of technologists trying to change how development teams are treated in the start-up community," said Brian Beckman. "We worked together on a previous project and found that we had really great chemistry together, which is kind of like finding your tech soul mate (it's rare). Normally, as start-ups come in and out of existence the development teams are built piece by piece, then disbanded if things don't go to plan (which is statistically quite probable). This is highly wasteful and leads to really long runway times to get products off of the ground. We want to change this broken system; we partner with thought leaders as their technical co-founder and bring an entire pre-built development team into the deal for a single co-founder spot."
Brian Beckman said his team members each moved to Las Vegas from around the country to be a part of the #VegasTech scene.
"The support we've received from community leaders has been phenomenal and we've already found partners for two new projects. We hope to grow and provide our technical expertise to rising talent in the community," he said.
GameTime is the first step into the crowd-funding pond for Stable Technologies, and the team is excited.
"We decided to forgo the standard start-up model of looking for Angels or Venture Capital to fund our project because we would love to keep GameTime in the hands of the gamers who need it," explained Brian Beckman. "We have very strong feelings about ads and exclusive pricing and want to make sure that the short term bottom line doesn't get in the way of our long term vision. The closer we can stay to the community who will be using GameTime, the more successful it will be overall. By letting our users directly invest in the tool we're giving them an avenue to participate with us, share issues and suggestions, as well as be a part of the early stages of testing and development."
The Stable Technologies team wants the #VegasTech community to get involved to help this Kickstarter campaign be a success.
"Help us get the word out about GameTime!" Brian Beckman said. "We are developers at heart so marketing ourselves has been a pretty big hurdle."
Stable Technologies is also looking to meet with potential partners who are interested in creating a product but don't have the technical talent in house.
"While we are in the early growth stages and not actively hiring, we are curating a pipeline of talented individuals as that will change very soon," he said. "We have a mentoring system in place for junior developers and interns and are building a training program to help grow local talent as well. Those interested in partnering, working, or interning, with our team may contact us at [email protected]."