The annual Launching Las Vegas Award was created to celebrate the hard work, effort, and commitment local startup companies and entrepreneurs devote to helping Las Vegas shine. The nominees chosen for this award demonstrate dedication to improving our community through economic growth, and the sense of purpose and passion their efforts display.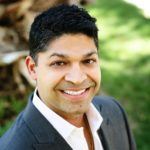 "We started Launching Las Vegas because we know how strong and vibrant the local startup community is—and last year's award drove that home," said Dr.  Samir Pancholi, Medical Director and owner of Cosmetic Surgery of Las Vegas.  "Through getting to know the startups and the culture, we gained a great appreciation for the Vegas-based technology community. We also learned that the available resources and affordability of Las Vegas make it a unique setting for a startup to evolve and an ideal environment for tech business investment."
Dr. Pancholi said two things worked well last year as the Launching Las Vegas award was just getting started:
Getting the community excited. His team's decision to do as much promotional work as they could ahead of time for the benefit of the nominated businesses. "Many tech companies are busy, and we know it, so having marketing work ready to go to benefit each participant was a good decision," he said.
Taking time to learn more about the nominees. The other thing that Dr. Pancholi noted worked well was calling each nominee and making extra effort to learn about their businesses.
"Our nominees were chosen because they are each serving a real need, reflect a positive vision of Las Vegas, and are located in Las Vegas," he explained. "We especially looked for technology companies that had a product that could one day serve a large audience. Being an entrepreneur myself, I have a lot of respect for startup companies because I understand the challenges and determination required to make a venture successful. That is a big part of the reason I founded this award. I'm also a nerd at heart."
Voting will run through 5:00 PM PST on Wednesday, October 26, 2016. Community members can vote for the business of your choice once per day for the duration of the voting period. The winner of the 2015 Launching Las Vegas Award will receive a $1,000 cash prize, and the runner-up will be awarded $250. All details for voting can be found here.
Four companies are nominated from the Las Vegas startup community. Before you cast your vote, learn a bit more about each of them: