On October 13, 2014 Will Schmidt wrote "SHIFT is Alive: In Private Beta" for the Las Vegas Edition of Tech Cocktail.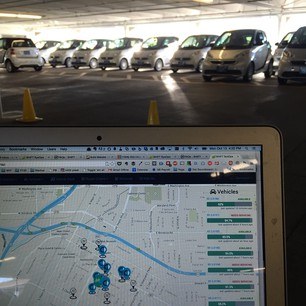 "This past May the Las Vegas community saw Project 100 rebrand as SHIFT after closing a $10 million Series A round. Despite everything, founder and CEO Zach Ware assured us that they wouldn't be straying from their mission: providing a way for anybody to be on their way – via car, sedan, or bike – within five minutes, guaranteed," Will Schmidt wrote in his piece.
"It's important to note that this is not the full launch of the platform, but rather a launch into a smaller, private beta testing phase," he continued. "Regardless, it's awesome to see the hard work and dedication of the team lead to this moment, and it's something worth celebrating. The official launch for SHIFT is scheduled to happen sometime this fall."
Read the full piece on Tech Cocktail here.