Taylor Epp is on a mission to help make sure you never wait in line again at your favorite bars, coffee shops, and eateries.
Taylor, Eric Liao, and David Wu have created the UberEats of on-premise food & beverage orders, or to put it simply, a way for you to skip the line by ordering with your phone.
Now, I know, you may have thought of a few apps out there that serve a similar purpose, but Drank is following down a different path that will vastly improve upon the inefficiencies of past solutions.
Trust me, you will want to keep reading.
The Team At Drank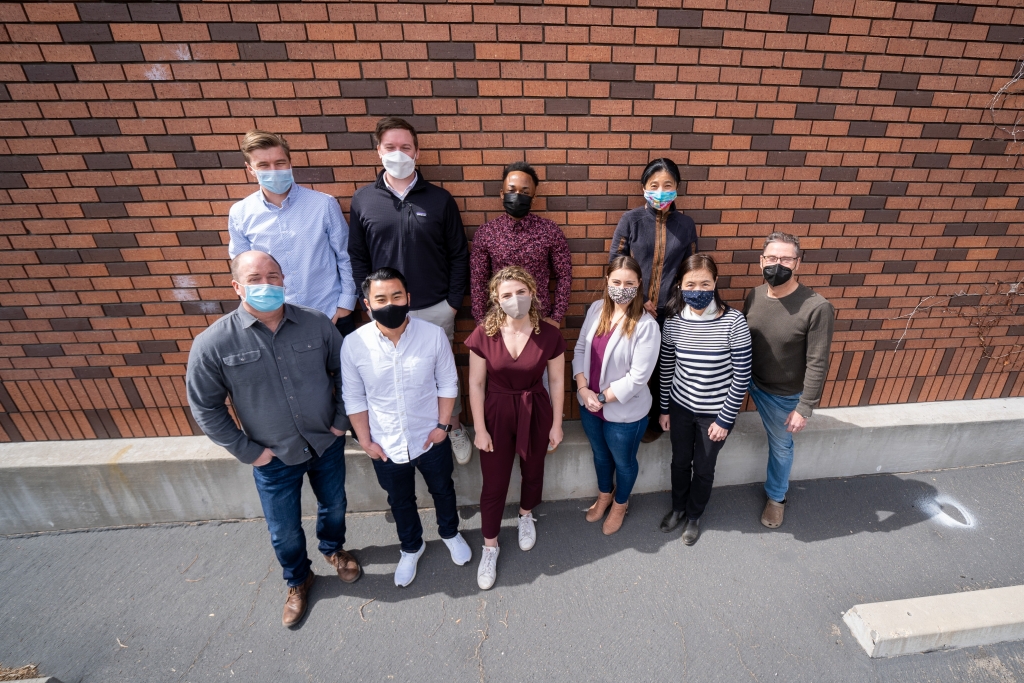 The team members at Drank have a collective background studying at UC Davis, Standford GSB, UCSB, and USC and have experience working at companies like Merrill Lynch, Bank Of America, NewStar, Awake, and more.
Due to these experiences, the team has a wealth of knowledge in all things related to fintech, tech sales, cybersecurity, and more.
In addition to the team's pool of knowledge, the Drank founders have a technical advisor who is the VP of digital innovation at Constellation Brands, a leading international producer and marketer of beer, wine, and spirits with over 9,000 employees.
So…What's The Problem

?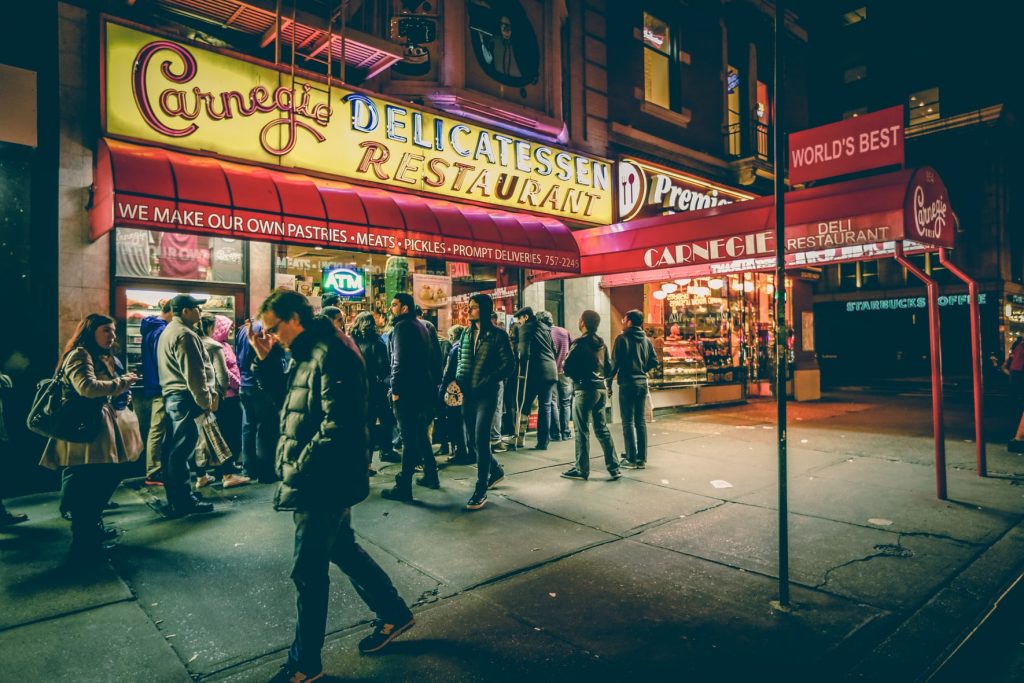 The problem is quite simple, it takes WAY too long to order food and beverages at shops.
Almost all of us have had an experience at a coffee shop, bar, or eatery where we walked in wanting to order an item and stormed out the door in frustration after seeing how long the line is.
While this problem may seem to only apply to the customer, this has a large effect on the business side as well.
Approximately 30% of a small businesses' expenses are related to labor costs, and as more impatient customers wait in line, the need for more staff members quickly arises.
This issue, in conjunction with the recent rise in demand for online ordering, weathers a perfect storm for a mobile app like Drank to make an appearance.
What Makes Drank Unique?
Doesn't Starbucks do this already?
Yes, Starbucks does have a similar app.
In fact, 50% of Starbucks' revenue comes from their mobile ordering app.
And many other restaurant chains support mobile ordering as well, but not every business is large enough to do so.
The majority of small businesses don't have the knowledge or resources to create a mobile ordering app like Starbucks, and thus they are left with their traditional method of order taking and resort to training their employees to deliver the quickest customer service possible.
This is where Drank comes in.
POS Integrations
Drank's mobile ordering app directly integrates with a businesses' point of sale system, like the one shown in the photo above.
This means that business owners don't need to go out and buy new fancy equipment to fulfill online orders and can simply use their existing hardware to press a few buttons and send notifications out to customers to pick up their orders.
The Drank Platform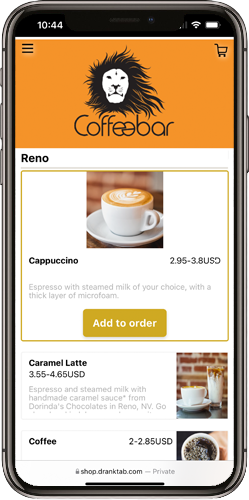 Drank offers its users access to their platform as both a web app and a mobile app that can be downloaded on the Apple App Store, iTunes, and the Google Play store.
The platform itself offers more than just a home to place orders as it offers rewards for loyal customers in ways that they haven't seen before.
The Drank team, in a recent partnership with Discover Financial, is developing features in which customers can earn points that can be redeemed and used for cash back, travel rewards, and items from other locations.
Current Partners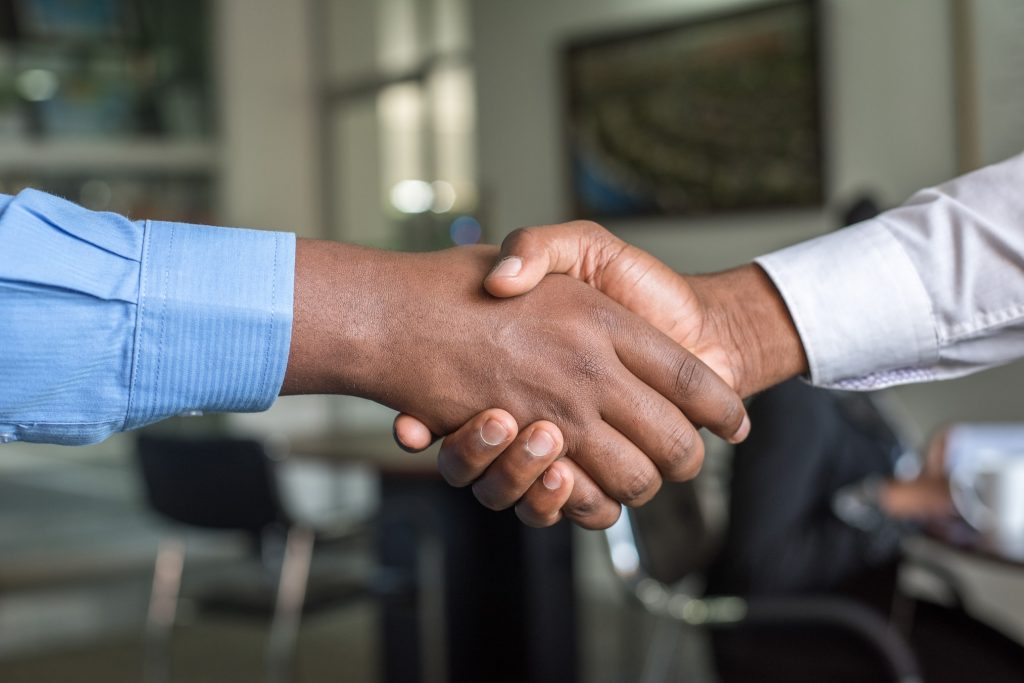 Within just a few years that Drank has been operational, the team has earned partnerships with heavy hitters like Square, Stripe, Clover, Shopify, Discover, and much more.
Market Opportunity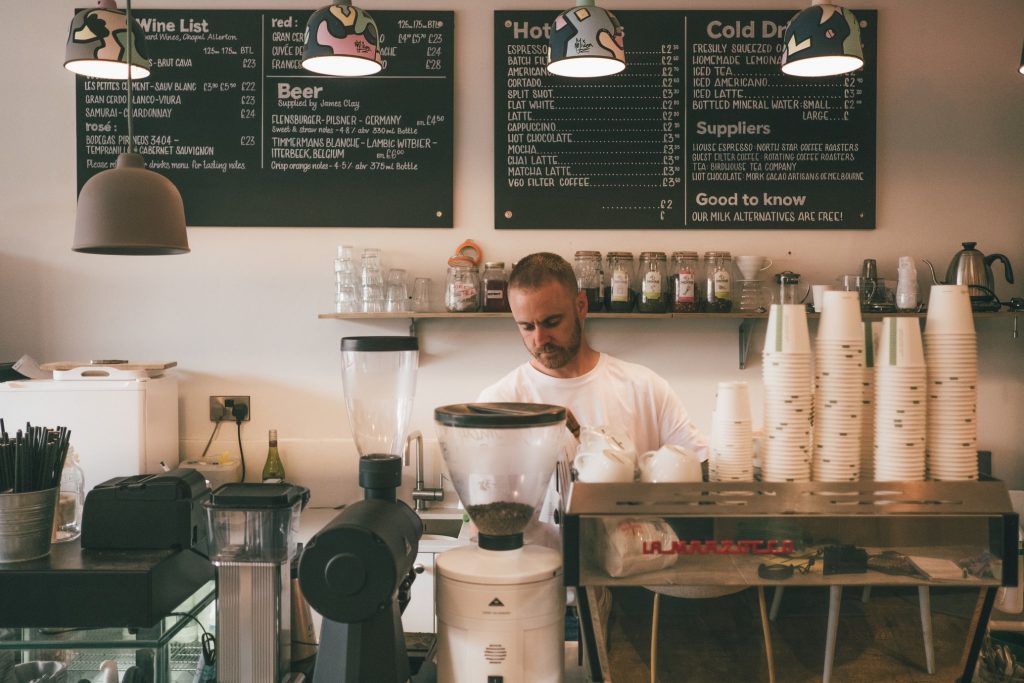 Serviceable Obtainable Market
Throughout the states that Drank plans to market to, all of the square customers make up a hefty total of 192 million dollars worth of market opportunity.
Serviceable Addressable Market
Now if we take a look at all the square customers using a point of sale system in the U.S., this opportunity increases in value to 5.8 billion dollars.
Total Addressable Market
If we widen the lens out even more and take a look at all the bars, food trucks, coffee shops, and eateries, this becomes a whopping 116 billion dollar opportunity.
Competition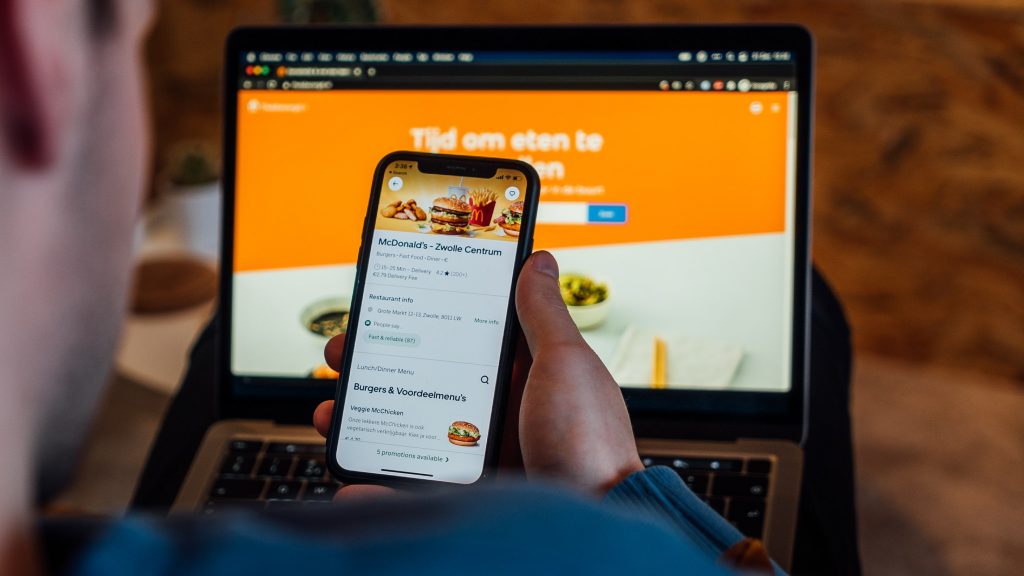 Starbucks
As mentioned before, Starbucks has created a proprietary mobile ordering app that has become widely used globally, however, this program cannot be distributed for use to other businesses elsewhere.
Chow Now, Olo, Odeko
While these are existing mobile ordering apps, they are primarily tablet-driven and do not focus on integrating within point of sale systems.
Grubhub, DoorDash, UberEats
These are the three most popular delivery apps today, however, they come with a hefty fee.
Although these apps save you even more time by delivering food directly to your home, many customers choose not to use these apps because of the excessive additional fees that range from 20-40% of an order.
Drank's Competitive Advantage
Businesses are loving Drank's mobile ordering platform because of how easy it is to integrate with their point of sale systems.
Not only has this reduced the excessive management of multiple pieces of hardware, but it has significantly reduced labor costs and is incredibly quick to adopt inside a business.
Check out how Drank has helped this small business owner manage his bar in a way that other apps couldn't.
Future Plans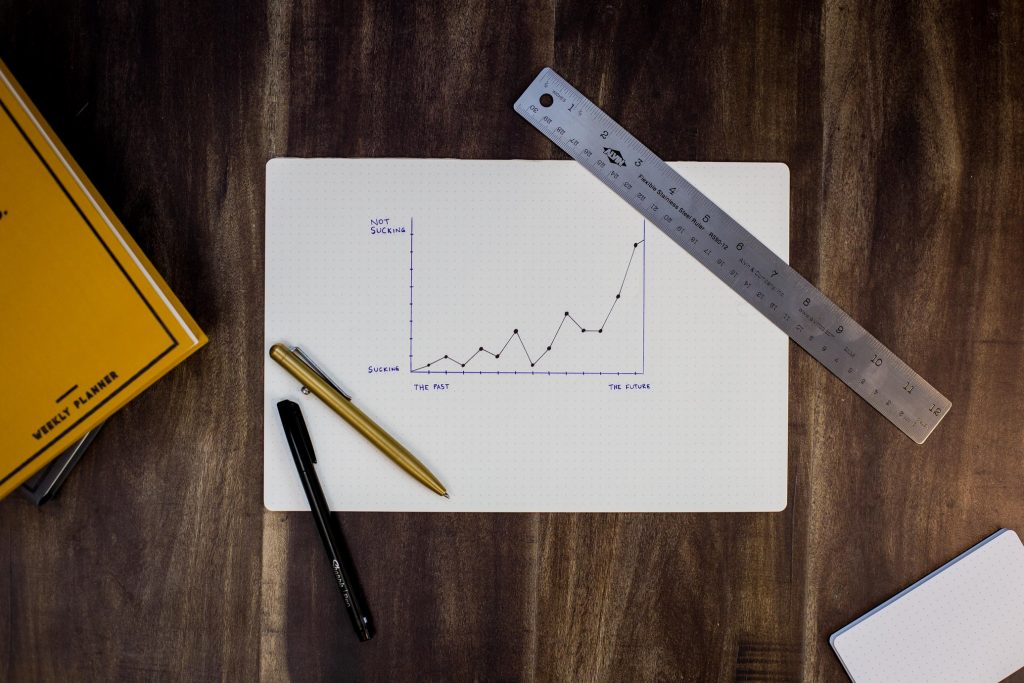 Drank currently has 15 live locations using their platform with 25 more on the waitlist.
Very soon, the company plans to reach a sales goal of $700,000.
Taylor and his team also plan to offer fintech as a service to enterprise customers by creating APIs to white label solutions for other enterprises.
This means that they plan to create APIs to white label solutions for other enterprises.
Conclusion
Unlike other mobile ordering apps, Drank is an app that is set out to help small businesses across the globe.
By decreasing labor costs and improving the overall customer experience, small businesses that are using Drank are seeing more traffic and more repeat business than ever before.
Within just a few months that Drank has been around, the team is seeing significant demand for their services and they have a handful of business partners committed to work with them in 2022.
The future looks bright for Drank and we are honored for their participation within our Startup Vegas community.
Want To Share Your Startup?
Contact us or leave a comment below to be featured in the next blog post.