LaunchKey, a Las Vegas-based startup, is evolving user authentication and killing passwords with physical user authentication through your smartphone.
The company is the first decentralized auth platform for the post-password era and the Internet of Things (IoT) that turns the mobile devices customers, end users, and employees already own into flexible smart keys capable of strong multi-factor authentication, real-time authorization, access control, and identity validation — all through one consolidated platform.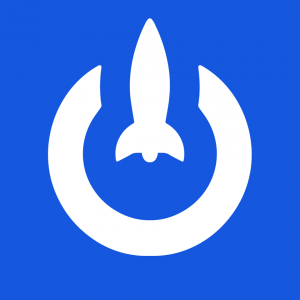 "LaunchKey was born at Startup Weekend in Las Vegas in July of 2012," said Gabriel Shepherd, Director of Business Development at LaunchKey. "Co-founders Devin Egan, Yo Sub Kwon, and Geoff Sanders were already serious about security and privacy, but after 54 hours and a 1st place win the team was confident it was solving some real problems."
Since launch, Gabriel Shepherd says the team has been in "heads down" mode, developing a next generation authentication and authorization platform that is robust, versatile, and capable of keeping your world protected.
"Being a cyber security company, we have to ensure anything we release to the public is fully tested, audited by 3rd parties, and is bullet-proof when it goes to market," he explained.
When first developed at Startup Weekend Las Vegas, Gabriel Shepherd said the company focused on developing a decentralized platform that would kill passwords on websites and in web applications, but over the last 2 years that platform has become one that also secures a user's world offline.
"Whether you are logging into your bank, opening the door to your hotel room, approving a financial transaction, or starting your car, LaunchKey can now secure all those events and protect you from password and security breaches," he said.
After previously raising $750,000 from the VegasTechFund and others, LaunchKey announced in December 2014 that they closed an additional $3M in funding led by Metamorphic Ventures. See all LaunchKey investors here.
LaunchKey has raised $4 million to date, and will use this latest round of funding to expand its team and bring LaunchKey to market in 2015.
"We are currently looking to hire a DevOps Engineer, a Python Developer, as well as a Senior Front End Developer," said Gabriel Shepherd. "All of our job listings can be found on LaunchKey's AngelList page."
The LaunchKey team says they are looking for talented people who are inspired to solve the biggest problem the connected world faces — which is security.
"We want people who are accountable to their teammates, recognizing that our individual objectives are part of a larger solution. We work hard but in an autonomous way," Gabriel Shepherd said. "In that same vein, it is part of the reason we offer an open vacation policy. If you want to go on vacation, or feel like you need some time off, take it. A big part of our success thus far is based on trust and accountability to each other."
Gabriel Shepherd says right now is game time for the company.
"Everything LaunchKey has done over the last 2 years was in preparation for these next 18 months," he said. "We are going to market with the LaunchKey platform and have some initial marketing initiatives that include pilot programs with large organizations, trade-shows and expo activations, as well as some exclusive partnerships that are going to change the way people and enterprise think about security."

Interested in meeting other startups who call Las Vegas home? Check out our Meet Vegas Tech Startups series!