Las Vegas' own Keyport is reinventing the conventional keychain – and everything on it – for the modern lifestyle. The Keyport Slide replaces the outdated, bulky keychain and consolidates your essential personal items such as your keys, USB flash drive, and pen into a compact hi-tech key fob that attaches easily to any auto remote.
"There is nothing worse than a bulky, jingly keychain, that lacks all sense of style. We intend on changing that and putting a Keyport in everyone's pocket," said David Cooper, President of Keyport.


Founded in 2005, Keyport is on a mission to reinvent the keychain, transforming it from a utilitarian necessity into an elegant, personal universal access device that complements the smart phone and integrates new technologies when appropriate. The team's vision is that Keyport will be to everyday carry (EDC) items as the smartphone is to software apps – a single functional and stylish convergent device that puts access to a broad spectrum of functions in the palm of your hand.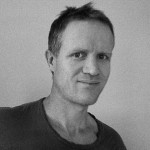 "I am a motorcyclist, and I was tired of constantly having to take my motorcycle key off of my keychain each time I wanted to ride so that it didn't flop around in the wind and scratch my bike," said Josh Downes, Founder and CEO of Keyport. "So, I modified my own keys and put them in a little box Swiss Army style. That was my first prototype, and every person I showed it to wanted one."
Downes said the process of building any startup is difficult, and Keyport was his first startup.
"My background was in architecture, not entrepreneurship," he said. "There was just so much to do, and I didn't have a lot of money, so it was difficult to hire all the right people I needed at the outset. I connected with my partner, David, about a year after getting started, and we have very complementary skill sets. He has previous startup experience and is able to take on roles in finance, operations, and business development while I concentrate on product design and marketing."
"We can't stress the importance of team enough, especially in a startup," adds Cooper. "There are a lot of difficult days when building a company, and you need to be able to trust, to rely, and to get support from your team members. We are very lucky to have this type of close-knit team, and it is without question why have navigated all of the challenges that have come our way over the years."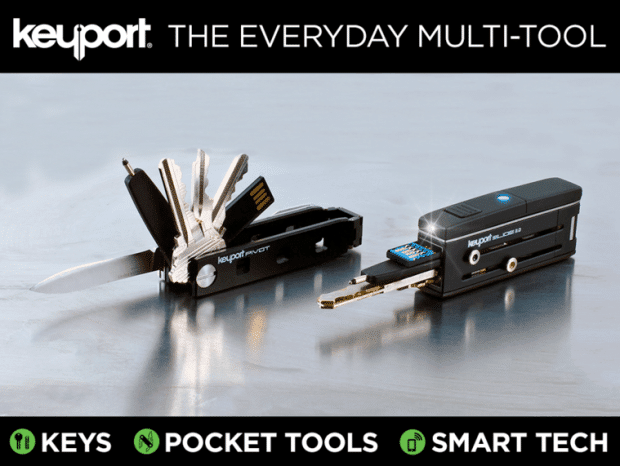 Keyport is a privately-held Nevada corporation. For Downes, the decision to do business in Nevada came down to a few specific things.
"The cost of living along with the cost of office space is reasonable, and Nevada has quite a few incentives over other states for startups," he explained. "These were the primary reasons I came to Las Vegas from L.A. to start Keyport. I think Las Vegas has many advantages for entrepreneurs with facilities like Work in Progress, Learning Village, The Innevation Center, and the SYN Shop."
The biggest thing that happened to the Keyport team in 2015 was the design and development of new products. The team launched these new products at CES in January 2016.
When it comes to CES, Downes says preparation is the key.
"CES is such a huge show it is tough to stand out amongst so many great companies, so we just tried to focus on the things we could control," advised Downes. The focused on training the team to deliver a consistent message to prospective buyers and partners, ensuring the presentation and booth was dialed in, and identifying the people they want to meet with – and arranging those meetings – in advance.
Around the same time, they also launched their latest Kickstarter project.
"I might think twice about launching a Kickstarter while at CES," said Cooper, reflecting on the busy month. "CES and Kickstarter each require a lot of attention, and if we were to do it over again, we would probably separate the two, even if it is only a week. The exposure is great, but trying to split time between the two….well, there just isn't enough time in the day to do both exceptionally well."
The team's Kickstarter product is the next gen Keyports including a BLE locator that works with TrackR and a knife blade designed by Klecker Knives.
"This modularity will serve as the basis for all of our development going forward," said Cooper. "We're excited to partner with other great companies, especially ones in Las Vegas, to develop modules for the Keyport system."
Amazingly, in just over three days, the team hit their initial goal of $100,000 raised for the campaign! With 17 days to go, they are now looking at stretch goals.
"Share our campaign with your friends and family, post about us on forums or sites like ProductHunt and StumbleUpon," urges the team on their campaign page. "Let's get to our first stretch goal. The faster we get there, the more stretch goals we can unlock, and we've got some pretty good ones waiting in the wings :)"
"We really want to thank the #VegasTech community for all their encouragement and support," said Cooper. "People like John Lynn, Rick Duggan, Jacob Broussard, and Ted Salmon have been very helpful in sharing what we're up to with everyone."
You can join the support team behind Keyport by doing the following:
Visit the team at their headquarters located at 3155 W. Tompkins Ave. "We always have great discount for locals, and the entire team loves meeting local tech community members and show them what's going on at Keyport," said Cooper.
Back and share the team's current Kickstarter campaign. "The bigger splash we make on Kickstarter, the better for Vegas Tech," he says.
The Keyport team is also looking for local beta testers for future projects. "We don't always have beta testing opportunities, but when we do, we like when we can work with local Keyporters instead of shipping them out across the country," said Cooper.
The team is also looking for local retailers, especially those on the Strip, to market and sell Keyport products. Any connections to vendors would be appreciated by the team!
"While we are not in fundraising mode today, we're always on the lookout for great investors with whom we share a vision for what Keyport can be," said Cooper.
"On the other side of the coin, we really want to do a better job contributing to the #VegasTech community, and we're looking forward to doing so here in 2016," said Downes. The team plans on attending more events, working with UNLV students, and hosting a few more open houses.
During 2016, the Keyport team's first and most pressing goal is to deliver their newest products, the Slide 3.0 and the Pivot, to the Kickstarter backers on time and in budget.
"Then, we're excited to move into retail as most of our current sales are direct to consumer via the website," said Downes.
"We also have some exciting partnerships we look forward to announcing," added Cooper. "One such partnership is with GroupGets, whose CEO, Ron Justin, went to UNLV and serves on UNLV Engineering's advisory board. GroupGets is like MassDrop for makers, and we are excited to partner with them to create an open source platform for developing Keyport compatible products."
"We sincerely appreciate the #VegasTech community's support," continued Cooper. "We look forward to working with as many members of the community as we can in making our vision a reality and in turn supporting them to make their startup visions a reality as well. Please don't be a stranger! Visit us at our HQ or get in contact with us via email, Facebook, or Twitter. We'd love to hear from you."
Get to know other startups who call Las Vegas home! Follow our "Meet #VegasTech Startups" series.