Tech4Good leverages technology for social impact in communities around the nation. The group is sponsored by NTEN, the Nonprofit Technology Network, and TechSoup Global's NetSquared network.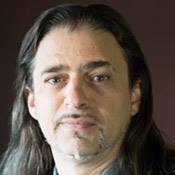 The Las Vegas chapter, called Tech4Good Las Vegas, welcomes nonprofit professionals, social entrepreneurs and anyone interested in the intersection of tech and social good.  The chapter celebrates collaboration, innovation, and the explorations of ways to use technology to advance the mission of local nonprofit organizations in Las Vegas. The focus for this group is to provide local nonprofits without IT staff and IT knowledge a group atmosphere of collaboration and technology information.
"While I was working at Three Square, I had a volunteer of mine get a job at another local nonprofit," explained Tony Caufield, founder and organizer for the Las Vegas Chapter of Tech4Good. "After he started working at the nonprofit he came to me for some assistance."
Caufield said that after working with this volunteer to analyze current IT operations at the nonprofit, he realized two things:
The organization was not using technology to their advantage.
The organization was being taken advantage of by at least one of their tech vendors.
"I felt there had to be a group somewhere that could help nonprofits better understand and utilize technology to better serve their mission," said Caufield. "I was introduced to someone at Npower. Npower helps pair professionals with nonprofits with projects requiring specific skill sets. Thru that connection I was introduced to NetSquared and we started our group as a Netsquared group. After our first meeting I was introduced to NTEN and we joined them as well to ultimately be Tech4Good Las Vegas."
To date, NTEN has been the chapter's only financial sponsor to date. Others in the community, like RedFlint Vegas, are in-kind sponsors by donating space for chapter events.. Netsquared and NTEN help provide the chapter with content, news, information, and support to continue hosting Meetups.




The group is hosting a workshop, titled "Adwords Basics," on March 7, 2017 at the RedFlint Experience Center. The workshop will run from 6:00 to 8:00pm.
"Google provides a very generous text-based Adwords grant to nonprofits," explained Caufield. "The goal of this session is educating the nonprofit community that exists and how they can use it. What good is a grant if you don't understand what it is and how to use it? The benefit to the nonprofit community is increased exposure and hopefully increased donors."
RedFlint Vegas is sponsoring this valuable discussion. Topics that will be covered include the following:
What is Adwords
How Google Uses Adwords
How to Set Up Your First Campaign
Understanding Ad Performance
#VegasTech community members are not only invited to attend Tech4Good Las Vegas events, but are also encouraged to get involved in other meaningful ways, including helping to identify speakers, sponsors, and venues.
"I am always looking for those that would help organize and promote these events," said Caufield. "We were very fortunate to have Three Square support us at the beginning of our club. It definitely was a great help to have their support to help us get going. Now that we have moved on from their facility and Chef John's great food we would love to find sponsors to really help make these events a destination. I am an IT guy and not always the best at marketing. I would love help marketing our events."
The next year holds big plans for Caufield and Tech4Good Las Vegas.
"I recently sent out a survey to my members to get a better understanding of what they would like to see," said Caufield. "I know for sure I will be seeking a fundraising speaker. We will do more about IT on a budget. I would like to repeat some topics from last year's events. Axiom Cyber Solutions did a great presentation on inexpensive and free ways to help protect your data and your network."
To learn more about Tech4Good Las Vegas, visit the group on Meetup.com. To get to know others who are impacted the technology community in Las Vegas, follow our "Meet #VegasTech Community Members" series!