​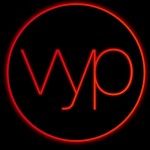 The Vegas Young Professionals mission is to identify, engage and develop future talent for the Las Vegas valley. Vegas Young Professionals is the largest young professionals organization in Nevada. The organization boasts 1,800 members and is open to professionals between the ages of 21 and 39. VYP is FREE to join and a great way to build your network and become active in the Las Vegas community.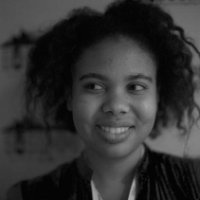 "We host mixers and educational events like Big Wig Luncheons and Business 101 is to follow through on that mission," said Shavonnah Tièra, Director of Entrepreneurship and Vegas Young Professionals.
The group's next Business 101 event is Marketing for Intrapreneurs and Entrepreneurs from 11:30 a.m.-1:00 p.m. on Thursday, October 23, 2014. The ticket price is $25 for VYP Members, and the ticket price includes lunch. Read more event details here.
The event will feature a round table-style forum and include guests who have worked with small companies, large companies and in a startup.
"​VYP events welcome young professionals looking to connect and build relationships with their peers," said Shavonnah Tièra. "If you're looking for insight on career advancement or growing your business, our VYP membership has the people you can learn from and build with. We often reach out beyond our Young Professionals and find industry experts within the community to share their knowledge on specific topics relevant to our members."
Shavonnah Tièra said members of Vegas Young Professionals have reached out to organizers requesting to learn more about marketing.
"We decided to take a more inclusive and action-oriented spin," she said. "Marketing isn't limited to that team or department on the other side of the building. Whether you're in a non-revenue generating position or handle the numbers in a 3-person team, sharing what your company does to the public is up to you, too."
"​Marketing casts a wide net, so we will begin with the panelists sharing their marketing backgrounds to give us some scope," she continued. "With backgrounds from growing technology startup companies, developing web and social strategies for Fortune 500 companies, messaging for small businesses and personal branding our panel is ready to take on your questions."
Below are the panelists for the event: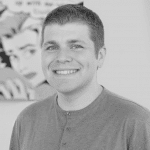 Graham Kahr – Director of Social Strategy at Digital Royalty
​Before joining Digital Royalty as the Director of Social Strategy, he built the social marketing strategy for Zappos.com. Kahr's primary focus was to create ways for customers and Zappos team members to interact on social channels regarding topics such as fashion, culture and community. Kahr did this though a variety of social channels that are relevant to Zappos and would effectively help the brand communicate its culture.

​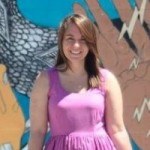 Jacqueline Jensen – Growth Hacker at Originate
Jacqueline Jensen is a Growth Hacker at Originate.com, tech startup founder, a natural born doer, and an enthusiastic member of the #VegasTech community. She has been a relationship builder, problem solver, social marketer, project manager, and finance nerd. Today, she is inspired by serendipity and entrepreneurs she meets.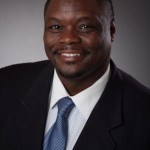 Shaundell Newsome – Founder/Visionary at Sumnu Marketing
​At age 14 Shaundell Newsome attended the High School of Graphic Communication Arts where he learned Graphic Design, Copy Editing and Layout. This skill allowed him to work for Lou Edna Graphics, a Christian Advertising agency and print shop in Brooklyn, New York. Michael Collins, Owner of Lou Edna Graphics would mentor Shaundell in the business of communications. Still a freshman in High School Newsome started a small business printing fliers for parties in his neighborhood. Later he printed and distributed fliers for block parties, house parties and community events.
After a decade in the United the States Air Force and seven years with Station Casinos Shaundell Newsome founded Newsome Marketing Enterprises in April 2006 to provide a marketing firm for the small business owner. He views marketing and communications as his ministry. In 2008 Newsome was recognized as one of the "Top 40 under 40" business person by In Business Las Vegas and Small Business Champion of the Year by the Small Business Administration. In 2009 Newsome Marketing faced its most challenging year as a company losing over 60% of its business during the country's worst recession in history. He and his family would rebound 5 years later after launching Sumnu Marketing to realize over 40% new earnings. Sumnu Marketing was a finalist for the Small Business of the Year in the Women/Minority Owned Small Business category in 2012. Recently, Sumnu has been recognized as a Las Vegas Chamber of Commerce Business Excellence Award honoree for 2014.
"This event will be moderated by the audience. Come prepared with questions for our panel and get immediate answers and suggestions for success," suggests Shavonnah Tièra.
​​Every month VYP hosts a Fusion Mixer and an educational event. Join for free​ at vegasyp.com and follow the group on Twitter at @VegasYP.​