On Thursday May 31 from 6 PM until 7:30 PM, Hackers and Hustlers at Work in Progress gives Vegas developers and entrepreneurs a chance to network and connect in a new way.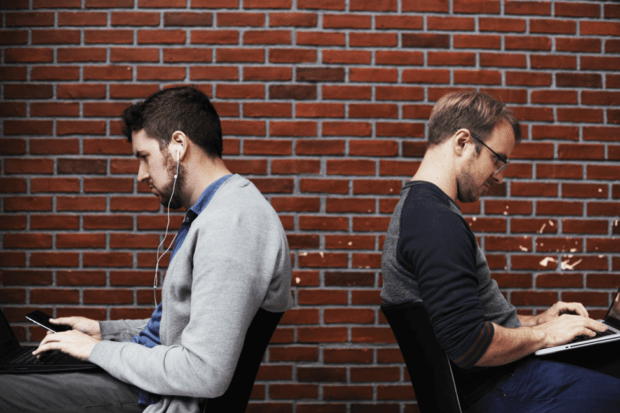 Here are the deets:
Hackers and Hustlers
Thursday, May 31 6:00 PM – 7:30 PM
Work in Progress
317 S 6th St
Tickets: $10 via Eventbrite
Hackers and Hustlers is sort of like speed dating, except a lot less awkward. The hustlers are the entrepreneurs and business owners looking for a great local developer for their project, and the hackers are the website, app, and other types of developers who can make those ideas a reality.
Developers and entrepreneurs of all kinds are welcome to participate.
Hackers and Hustlers at Work in Progress
Tickets to Hackers and Hustlers are available on Eventbrite for $10 each. Please choose the appropriate ticket type for your intention (developers purchase hacker tickets, entrepreneurs purchase hustler tickets) so that the event runs smoothly. Tickets are very limited to preserve the quality of connections made at this event.
For the first hour of Hackers and Hustlers, the speed dating format gives each hustler and hacker a chance to meet.
There's some emphasis on the speed bit – you'll only have 3 minutes to introduce yourself before the timer counts down and it's time to switch to the next person. WIP recommends that you practice your elevator pitch ahead of time so you're prepared to make a great impression.
After the speed dating portion, light refreshments will be served during 30 minutes of open networking. This is your opportunity to chat and exchange contact information with the hackers or hustlers that made a great impression.
Unlike other open networking events, Hackers and Hustlers limits attendance by charging a small ticket price and allowing a maximum of 10 of each ticket type. Instead of wandering around with a drink in one hand and a stack of business cards in the other, attendees sit down and actually meet. By keeping the event small and focused, Work in Progress aims to promote quality connections between quality people in the Vegas business community.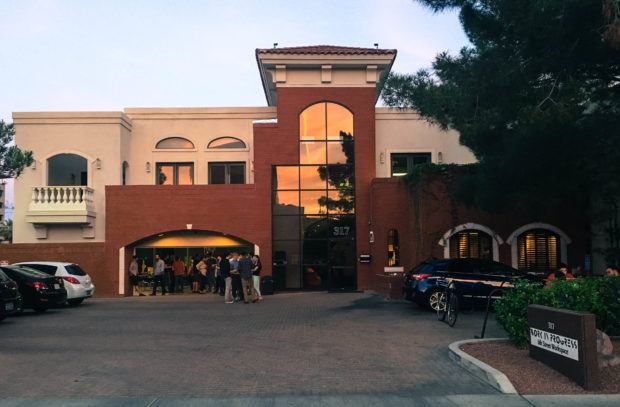 About Work in Progress
Work in Progress is a popular coworking space in Downtown Las Vegas.
In addition to hosting a bunch of free Meetups, the WIP team has been offering a lot of startup-friendly events and services lately. WIP makes their weekly mentor sessions available to non-members with the purchase of a Day Pass, and their new investor pitch process has already helped local startups get funded.
Street parking around Work in Progress is free after 6:00 PM, and they have some very limited parking out front with electric vehicle charging stations. There is also a lot behind the building with parking at $1 per hour.
WIP plans to host additional Hackers and Hustlers events throughout the year. Check out the Work in Progress events calendar for more information, and remember to get your Hackers and Hustlers tickets on Eventbrite.